Contentful
Contentful is an API First CMS to build digital products. It offers a GraphQL API which can be joined with Hasura using Remote Schema.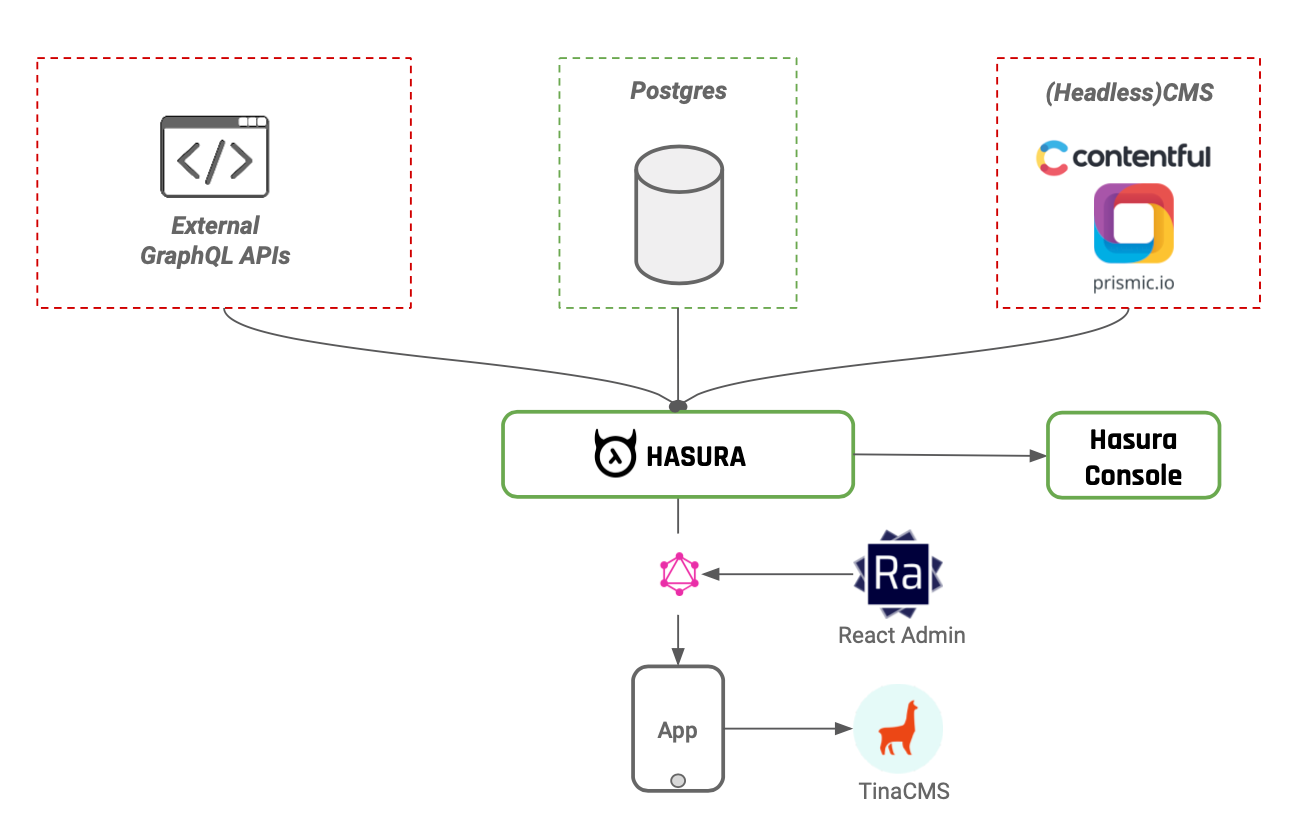 Exploring Hasura as a Headless CMS
Hasura is a headless GraphQL API platform which can be used by writers and developers with the right tooling to build content heavy apps for multiple platforms.
Get monthly product updates
Sign up for full access to our community highlights & new features.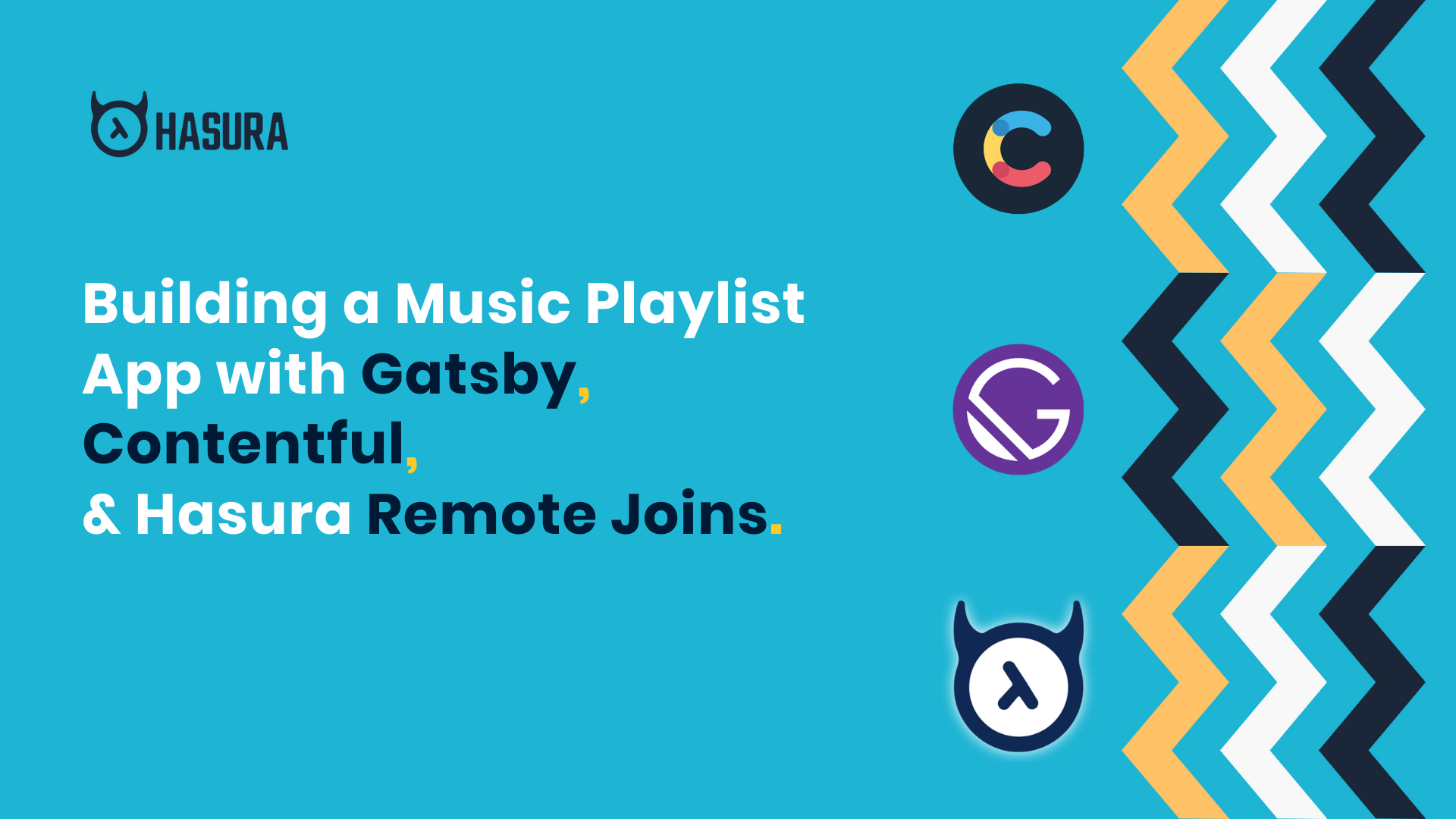 Building a Music Playlist App with Gatsby, Contentful and Hasura Remote Joins
Join music data in your database with audio source files in Contentful with GraphQL and Hasura Remote Joins. Auth0 handles the authentication part.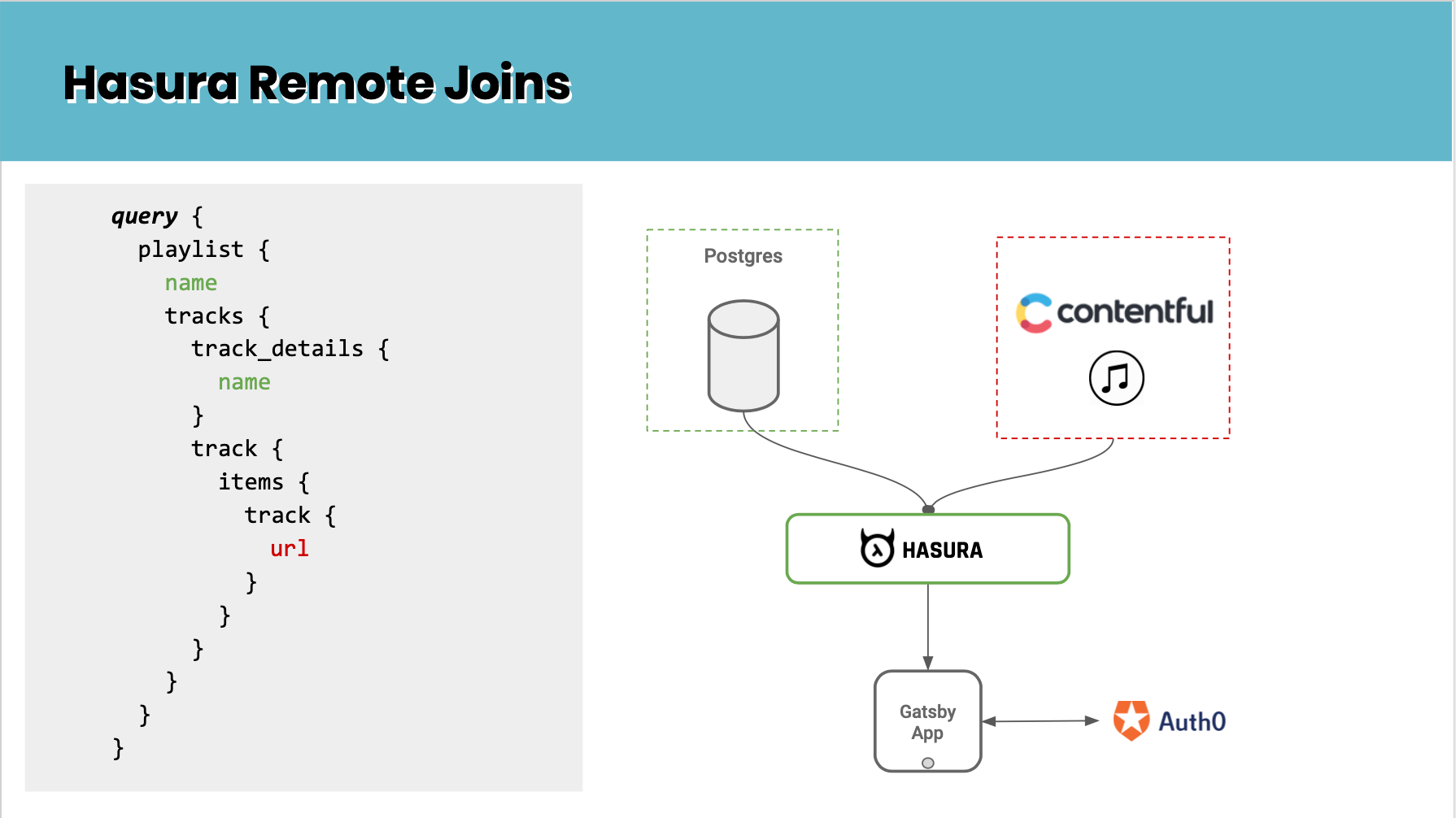 Build apps with rich content using Contentful and Hasura Remote Joins
Join application data in your database with content in Contentful with GraphQL and Hasura Remote Joins