Use Hasura Cloud In 5 Regions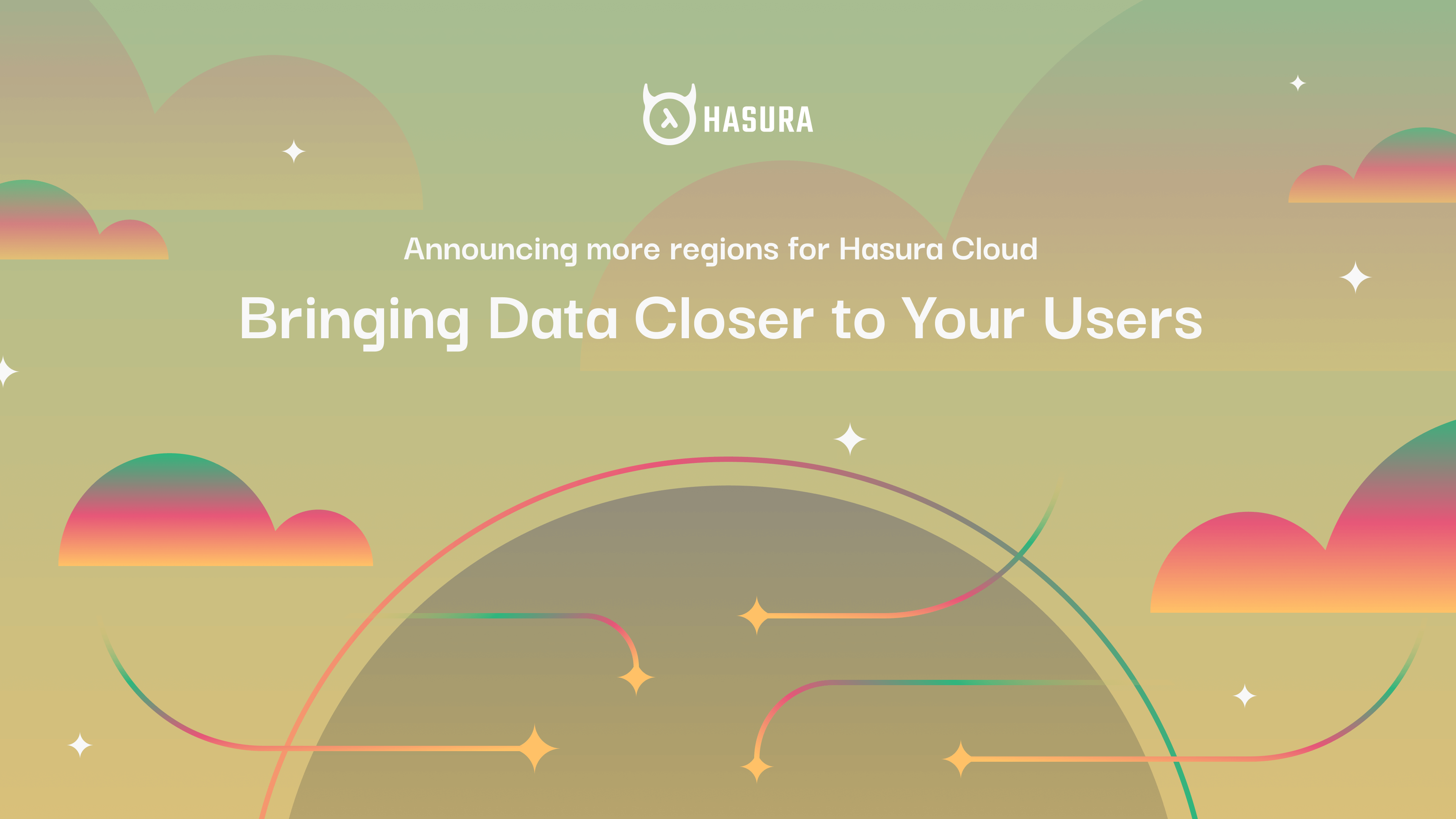 We're excited to announce that you can now deploy your Hasura Cloud projects to different geographies.  This has been something many of you have asked for - based on your feedback these regions are now available:
Asia Pacific (Mumbai)
Asia Pacific (Singapore)
Europe (Frankfurt)
US East (Ohio)
US West (Northern California)
Region selection has the potential to improve the performance of your applications by reducing data latency between your web front-end, your Hasura Cloud GraphQL endpoint, and the databases and services you're connecting.  Deploying your app closer to your user base will also reduce response time and create a better experience for your users.
Here is the latest on regions for Hasura Cloud (May 2021).
Try It Out
Selecting a region is very easy.  Just go to cloud.hasura.io - create a project and then you can select a region to deploy to.  Free projects will only be able to deploy to US-East, but if you upgrade to a commercial plan you can deploy to any region.

Migrating existing projects to different regions is just as easy - just go to the project settings!  In the future we'll continue to add new regions.

Get Started
If you haven't tried Hasura Cloud, I encourage you to give it a try and see how quickly you can create a GraphQL API from an existing database.  Check out our Getting Started guide, as well as our online tutorials!