Edit on GitHub
Configuring permission rules¶
Introduction¶
Access control rules in Hasura are defined at a role, table and action (insert, update, select, delete) level granularity: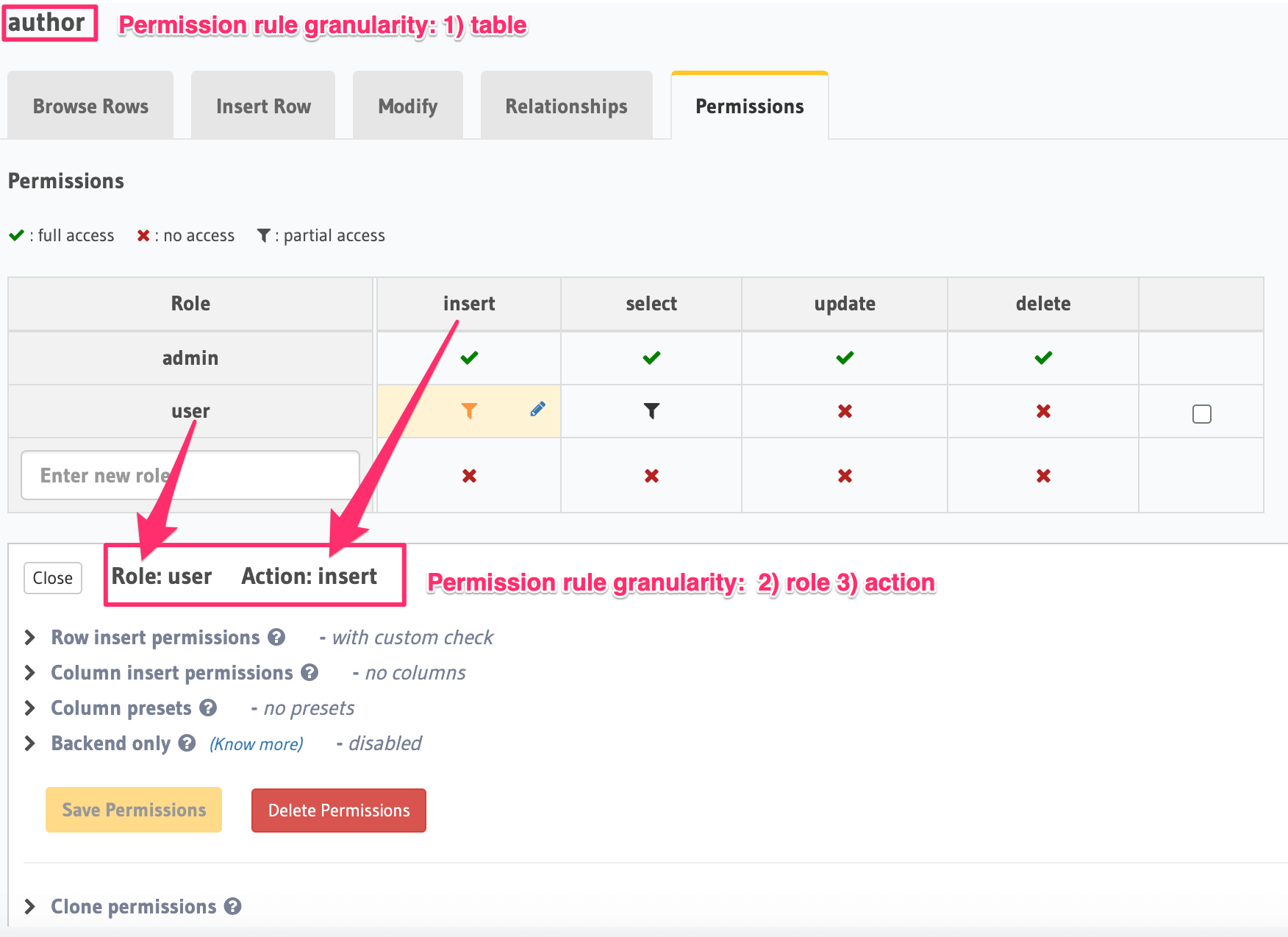 Requests to Hasura should contain the reserved session variable X-Hasura-Role to indicate the requesting user's role, and the table and action information is inferred from the request itself. This information is used to determine the right permission rule to be applied (if one has been defined) to the incoming request.
Hasura converts GraphQL queries (or mutations/subscriptions) into a single SQL query that is executed on the configured database instance. Hasura also includes constraints from permission rules in the SQL query itself.
Permissions are essentially a combination of boolean expressions and column selections that impose constraints on the data being returned or modified.
Let's take a look at the different configuration options available to define a permission rule. Permission rules are defined for each role, table, operation (insert, select, update, delete) by using the console or the metadata APIs for permissions.
Stay up to date with product & security news
Thank you for subscribing to our newsletter!
Want to contribute or report missing content?