Ruby
Ruby is an interpreted, high-level, general-purpose programming language. Hasura can connect to an existing Ruby REST API through Actions to generate a GraphQL API.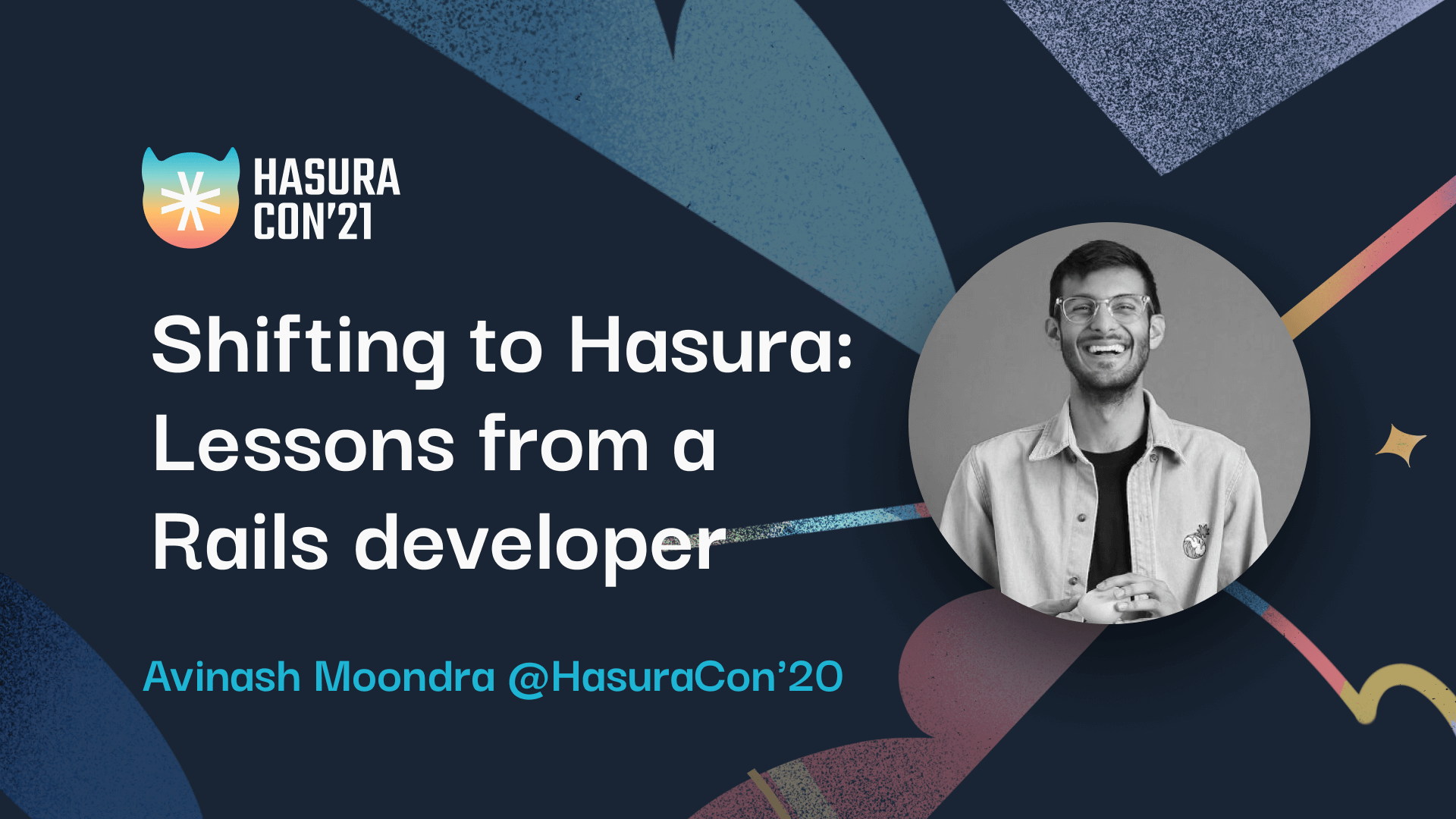 Shifting to Hasura: Lessons from a Rails developer by Avinash Moondra @HasuraCon'20
Avinash Moondra spoke last year at HasuraCon'20 on how to shift from Rails to Hasura and what the difference and similarities are.
Get monthly product updates
Sign up for full access to our community highlights & new features.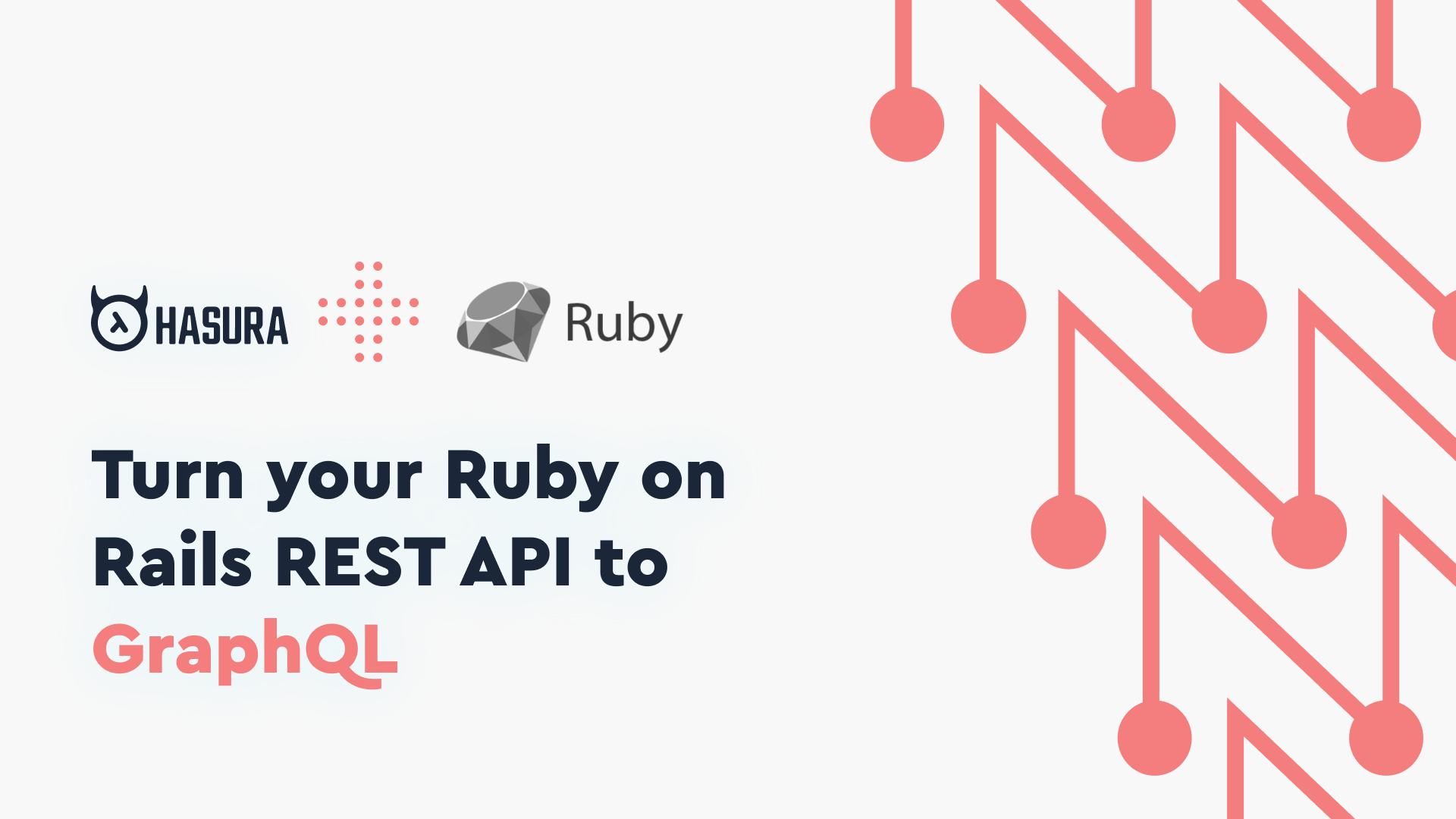 Turn your Ruby on Rails REST API to GraphQL using Hasura Actions
In this post, we will look at using Hasura Actions to convert your Ruby on Rails REST API written in Flask to GraphQL.