PostGIS
PostGIS is an open-source software program that adds support for geographic objects to the PostgreSQL object-relational database.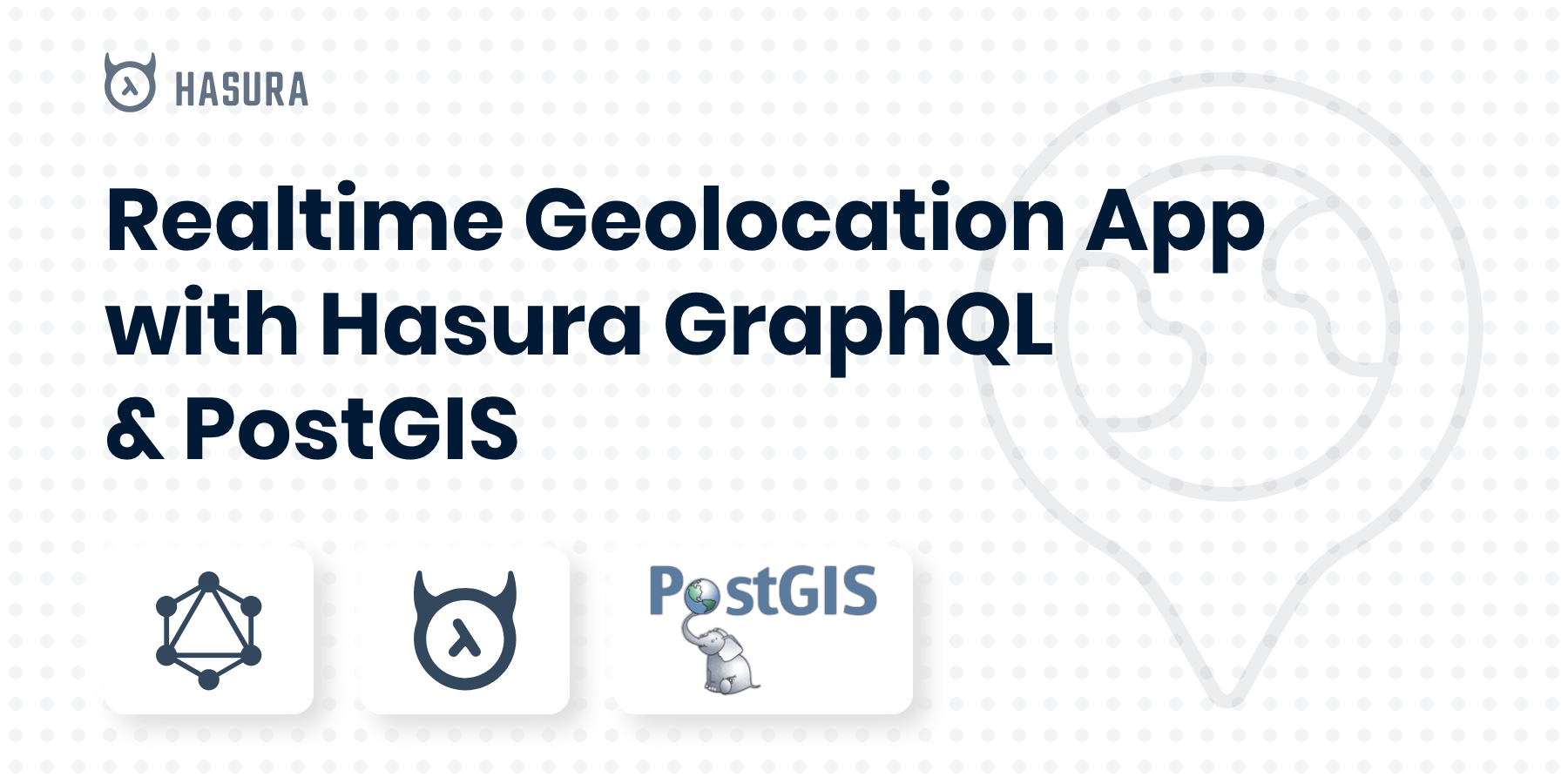 Building a Realtime Geolocation App with Hasura GraphQL and PostGIS
In this post we will look at building a data-heavy realtime geo-location app with PostGIS and Hasura GraphQL to plot nearby restaurants in a map.
Stay in the know
Sign up for full access to our community highlights & new features.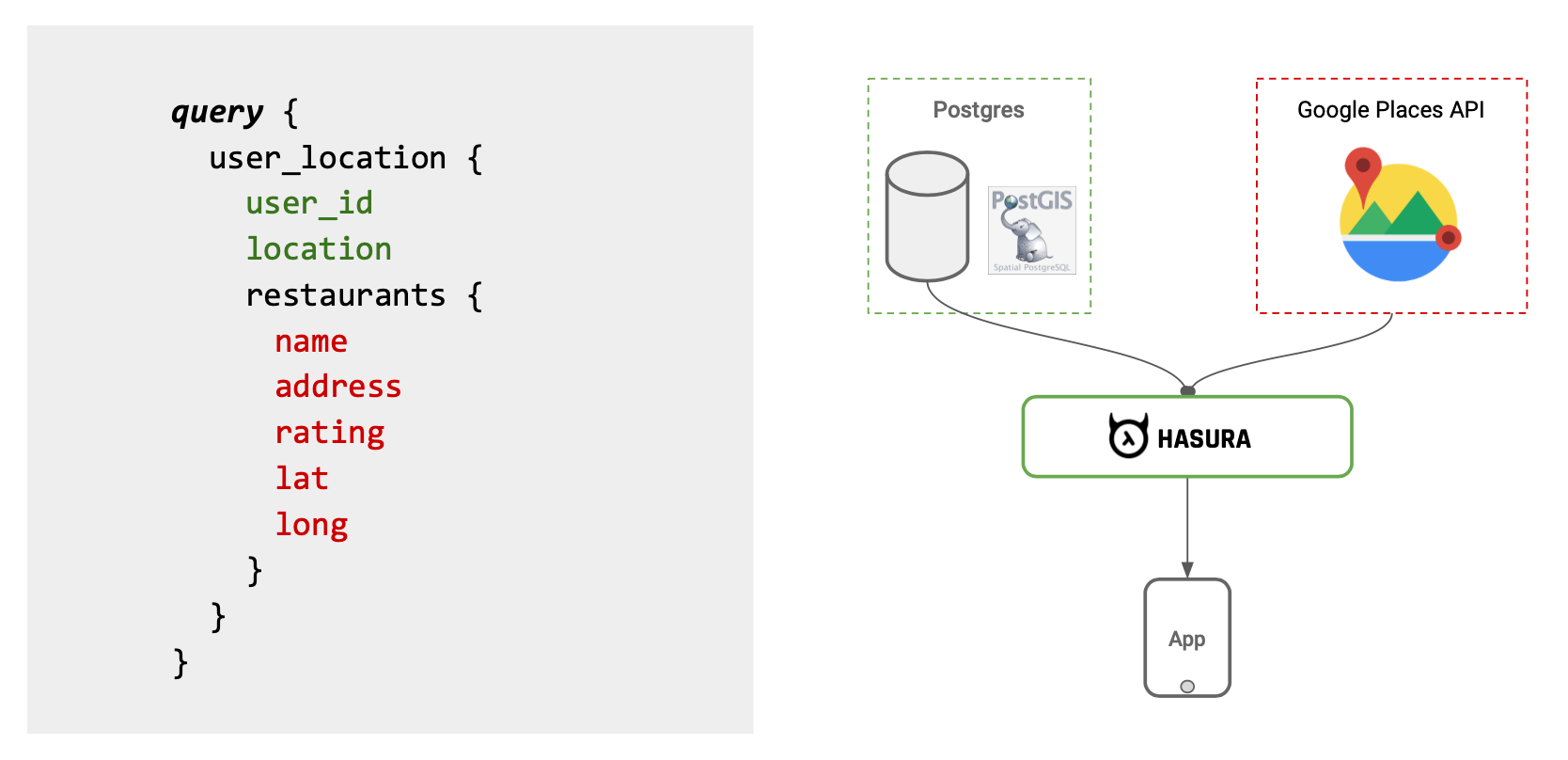 Using GraphQL to join data across Google Places API and Postgres to build location based apps
Use Hasura Remote Joins to join geography data from PostGIS extension in your Postgres database with Google Places API in GraphQL.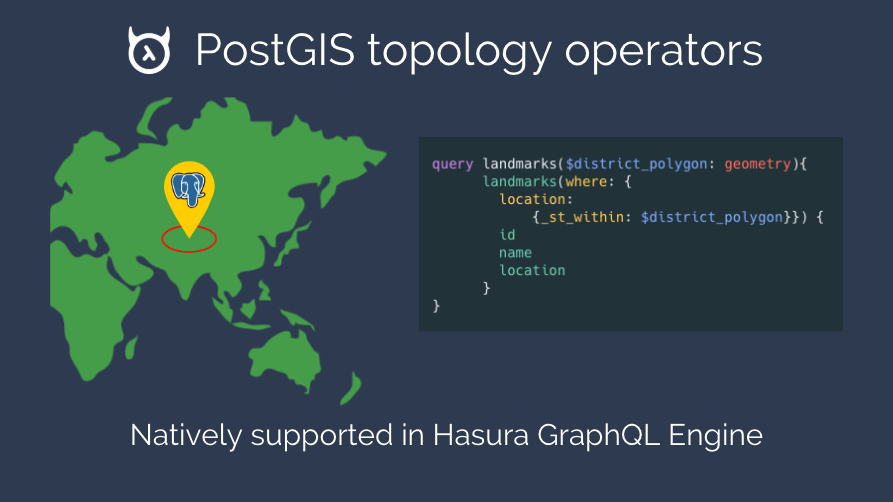 Now in GraphQL Engine: Native support for PostGIS topology operators
Announcing native support for PostGIS topology operators in GraphQL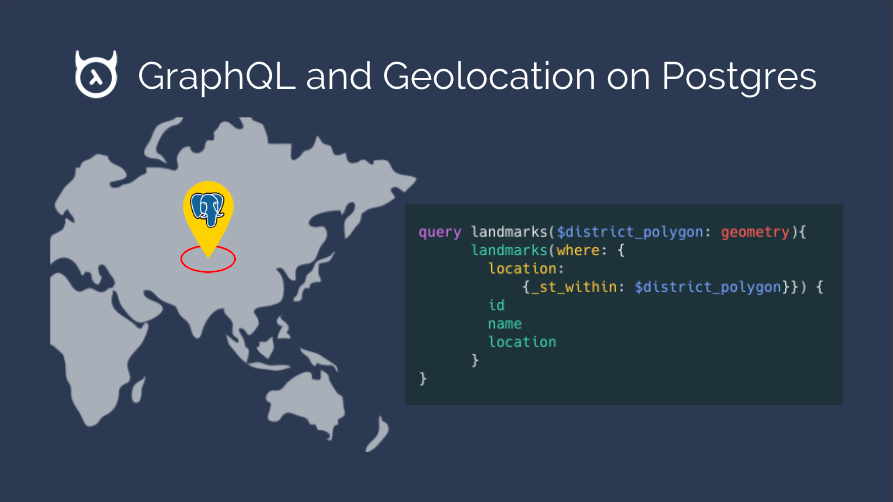 GraphQL and geolocation on Postgres (PostGIS using Hasura)
A primer to building backends for location-aware applications using postgres and GraphQL