GatsbyJS
Gatsby is an open-source, modern website framework leveraging the latest web technologies such as React & GraphQL.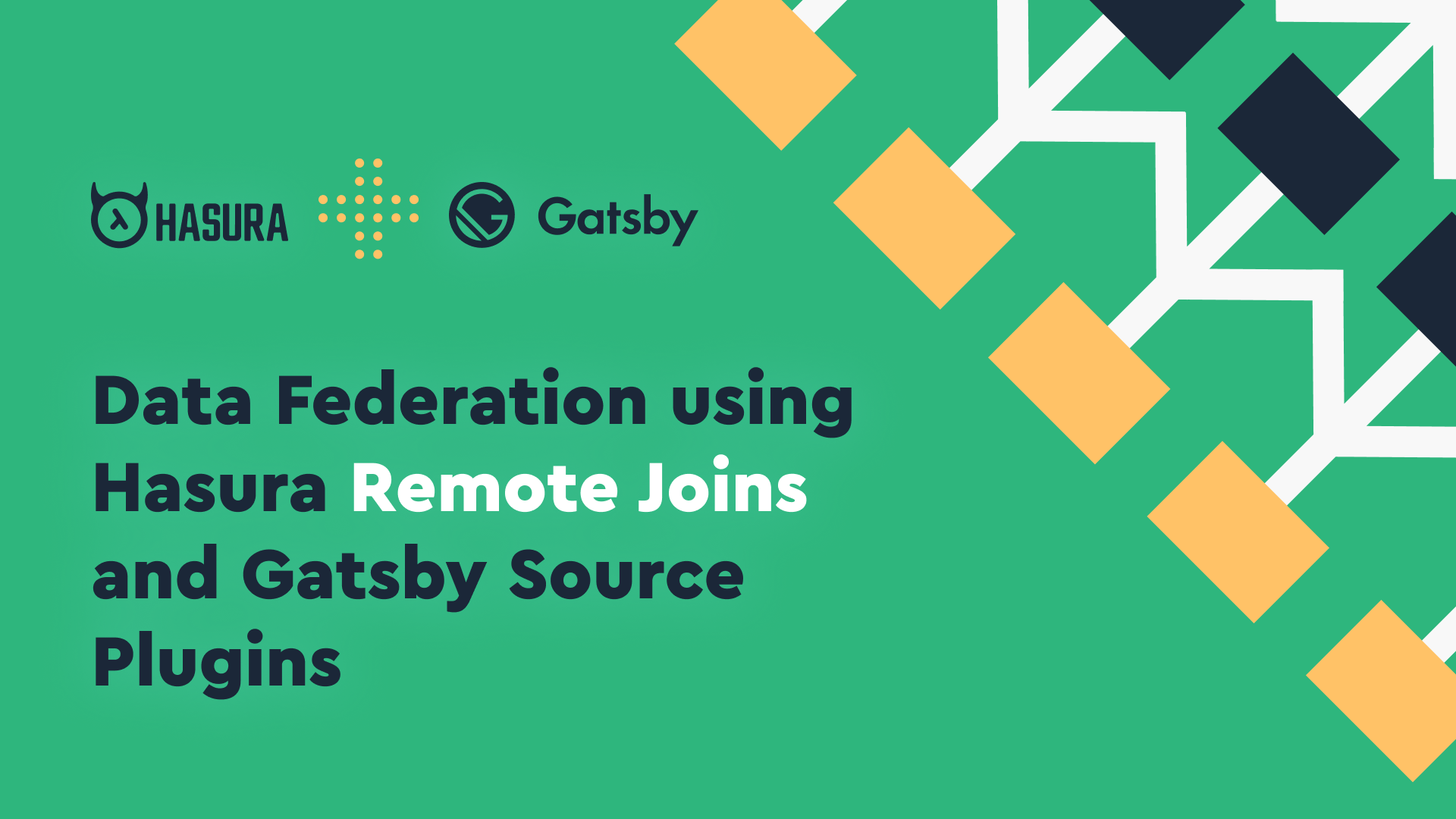 Data Federation in GraphQL using Hasura Remote Joins and Gatsby Source Plugins
We will look at how to use Gatsby Source Plugins as a Remote Schema source and federate data using Hasura Remote Joins for a unified data model and GraphQL API
Get monthly product updates
Sign up for full access to our community highlights & new features.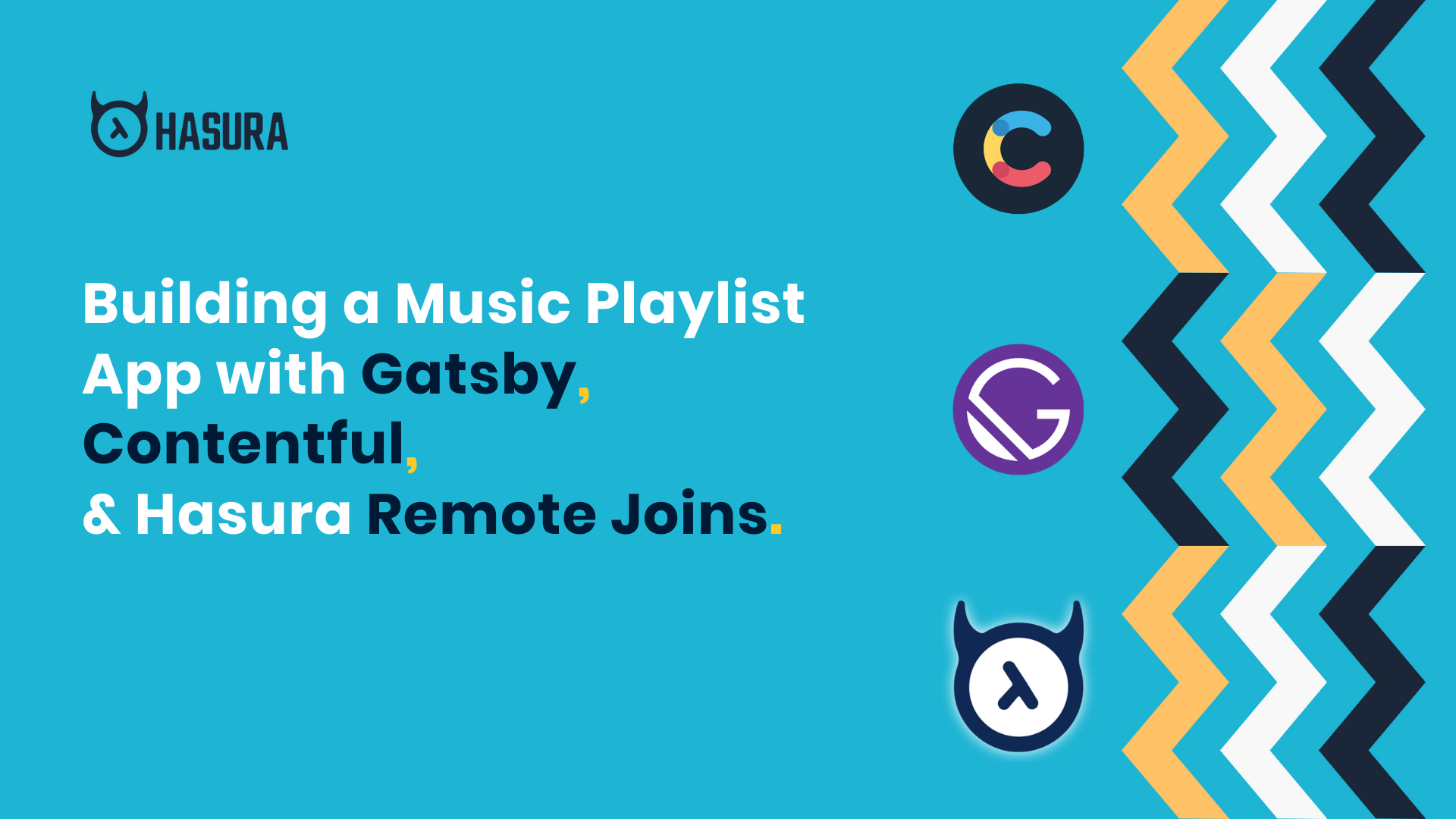 Building a Music Playlist App with Gatsby, Contentful and Hasura Remote Joins
Join music data in your database with audio source files in Contentful with GraphQL and Hasura Remote Joins. Auth0 handles the authentication part.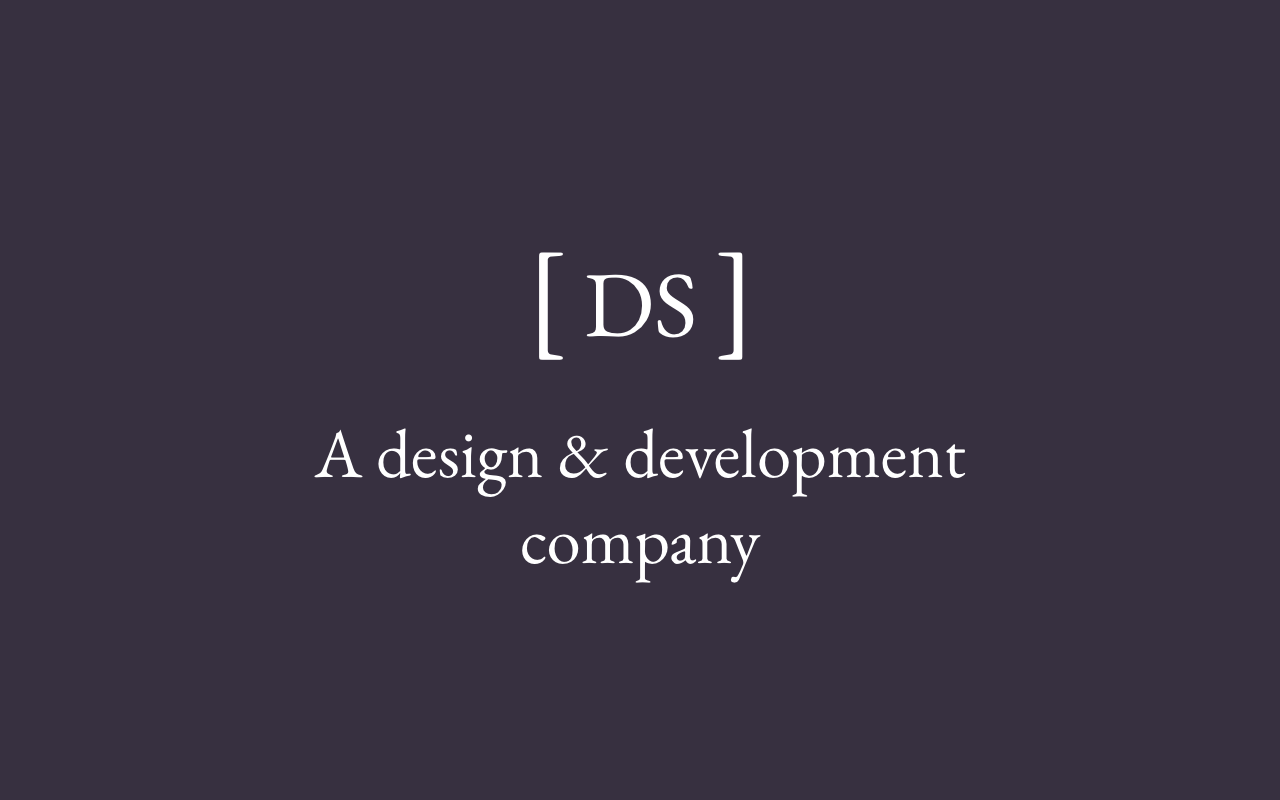 Case Study: Delicious Simplicity
A boutique design & development company uses Hasura, Gatsby and JAMstack to build out a blazing fast static site.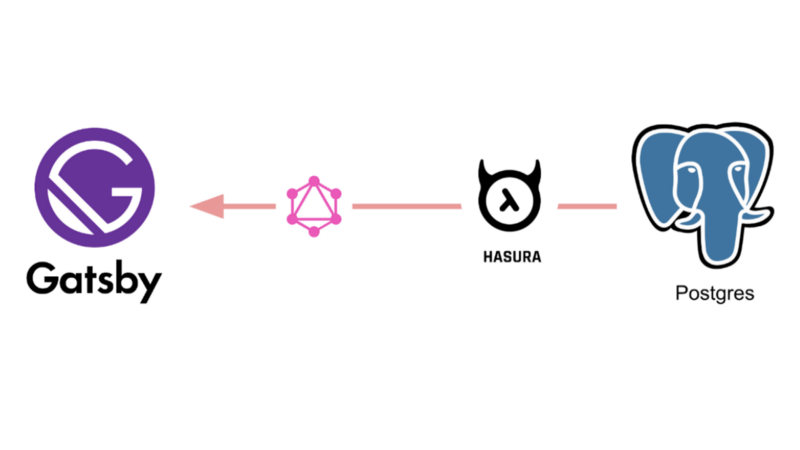 Create Gatsby sites using GraphQL on Postgres
TL;DR: Source data from your existing postgres database for your gatsby site. Instant setup. Tutorial/boilerplate