Pagination
Pagination is a technique for breaking large record sets into pages. Offset pagination is where the client makes a request with parameters for limit & offset.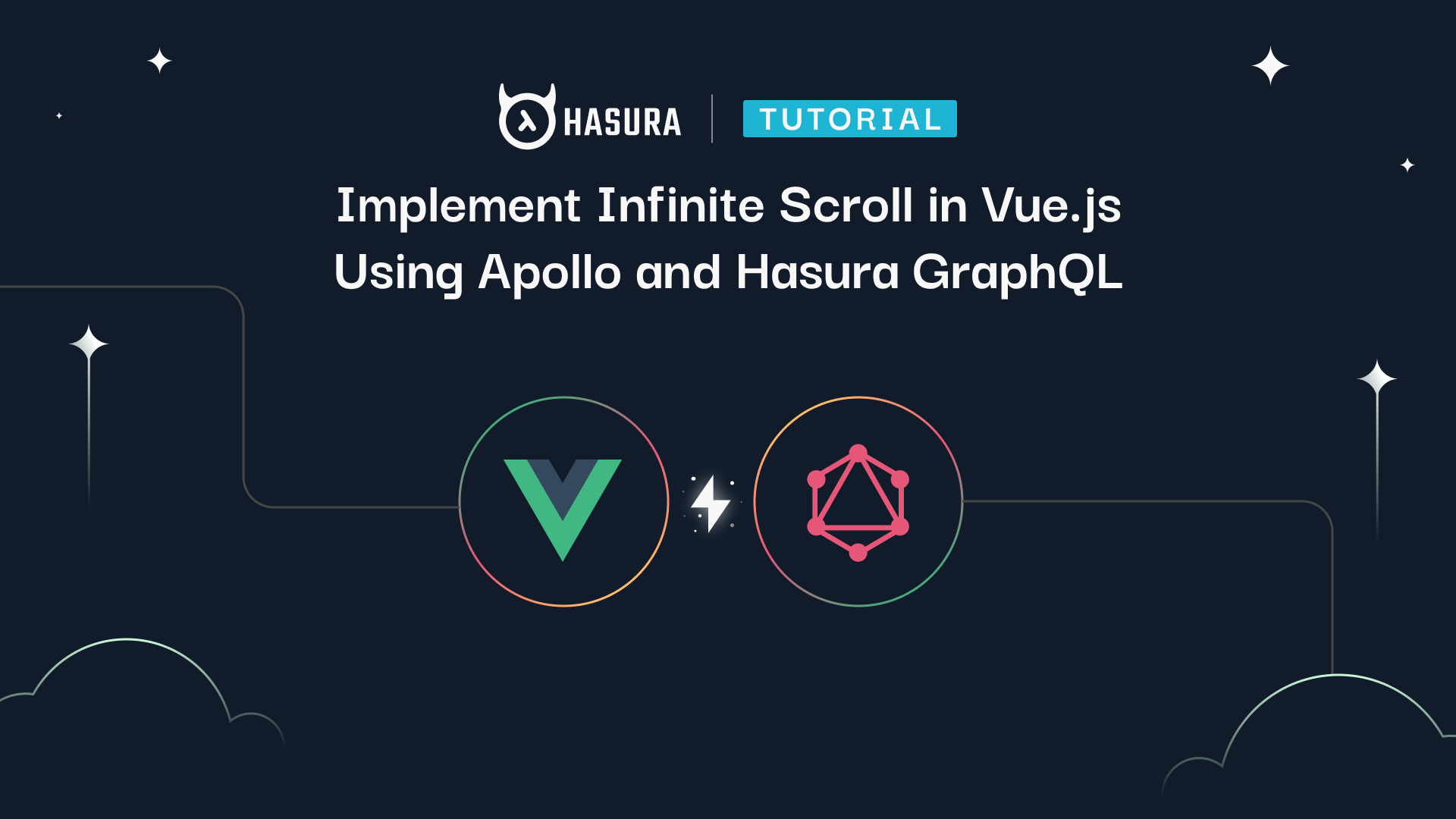 Vue Tutorial: Implement Infinite Scroll in Vue.js Using Apollo and Hasura GraphQL
In this article, we're going to implement infinite scroll in a Vue.js app using Apollo and Hasura GraphQL APIs.
Get monthly product updates
Sign up for full access to our community highlights & new features.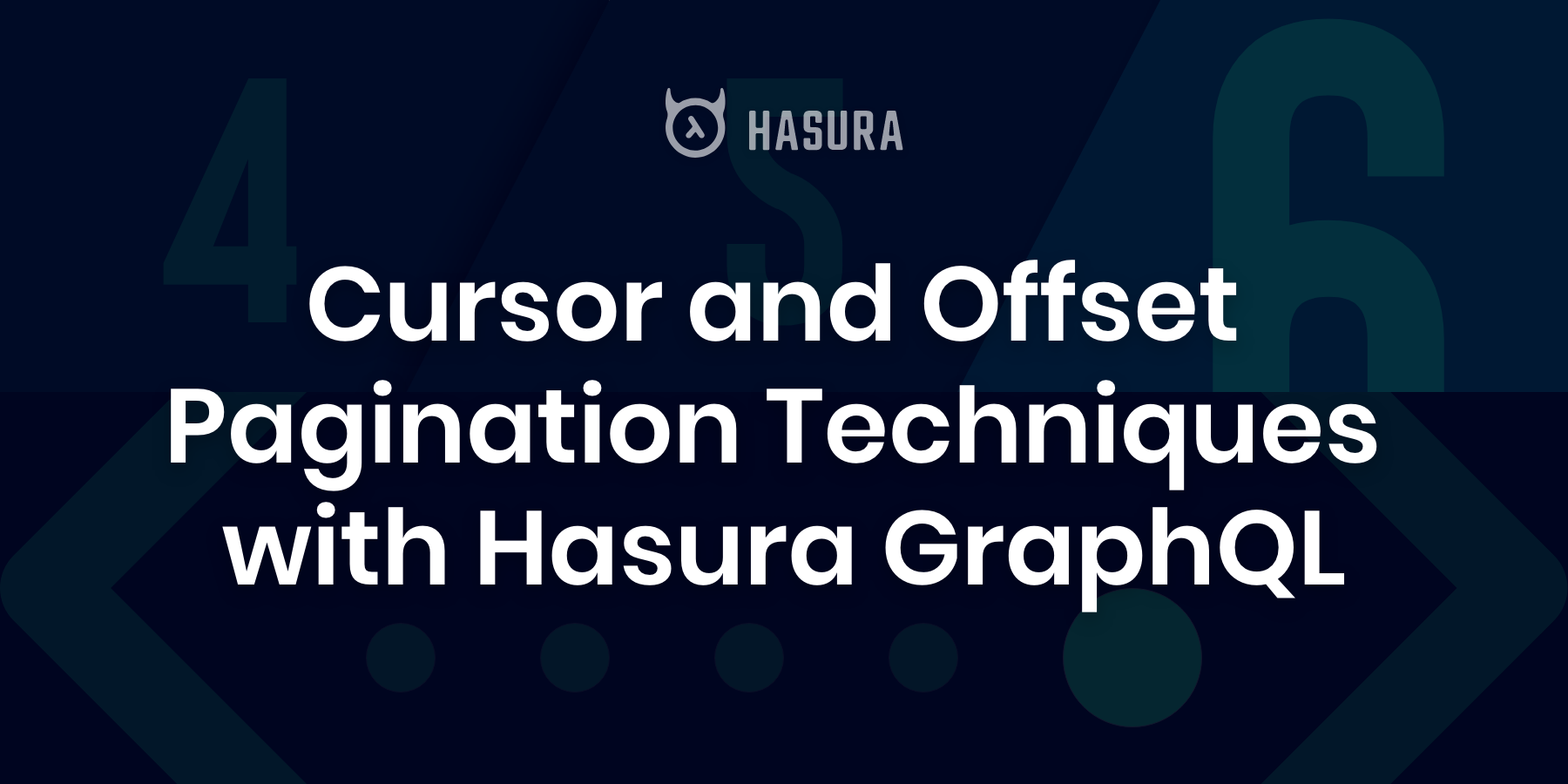 Cursor and Offset Pagination Techniques with Hasura GraphQL
Learn about different pagination techniques and types of pagination components that are typically used in an app and how you can use Hasura GraphQL queries effectively for each use case.