Scheduled Triggers
Scheduled triggers are used to execute custom business logic at specific points in time. There are two types - Cron Triggers and One-off Scheduled Events.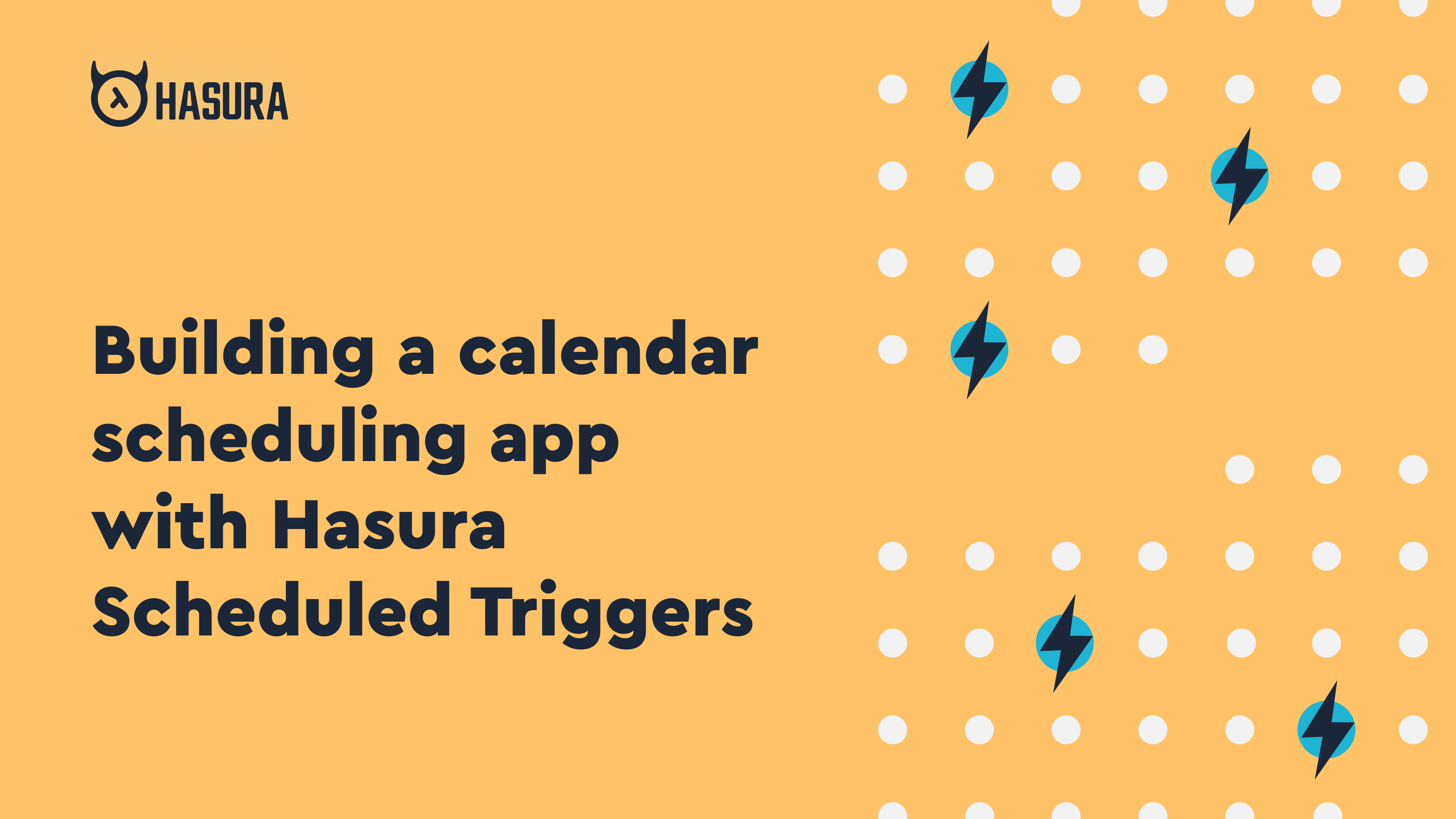 Building a Calendar Scheduling App Backend with Hasura Scheduled Triggers
In this post, we will look at how a calendar app backend with complex scheduling logic can be implemented with Hasura GraphQL and Scheduled Triggers API in Hasura.
Stay in the know
Sign up for full access to our community highlights & new features.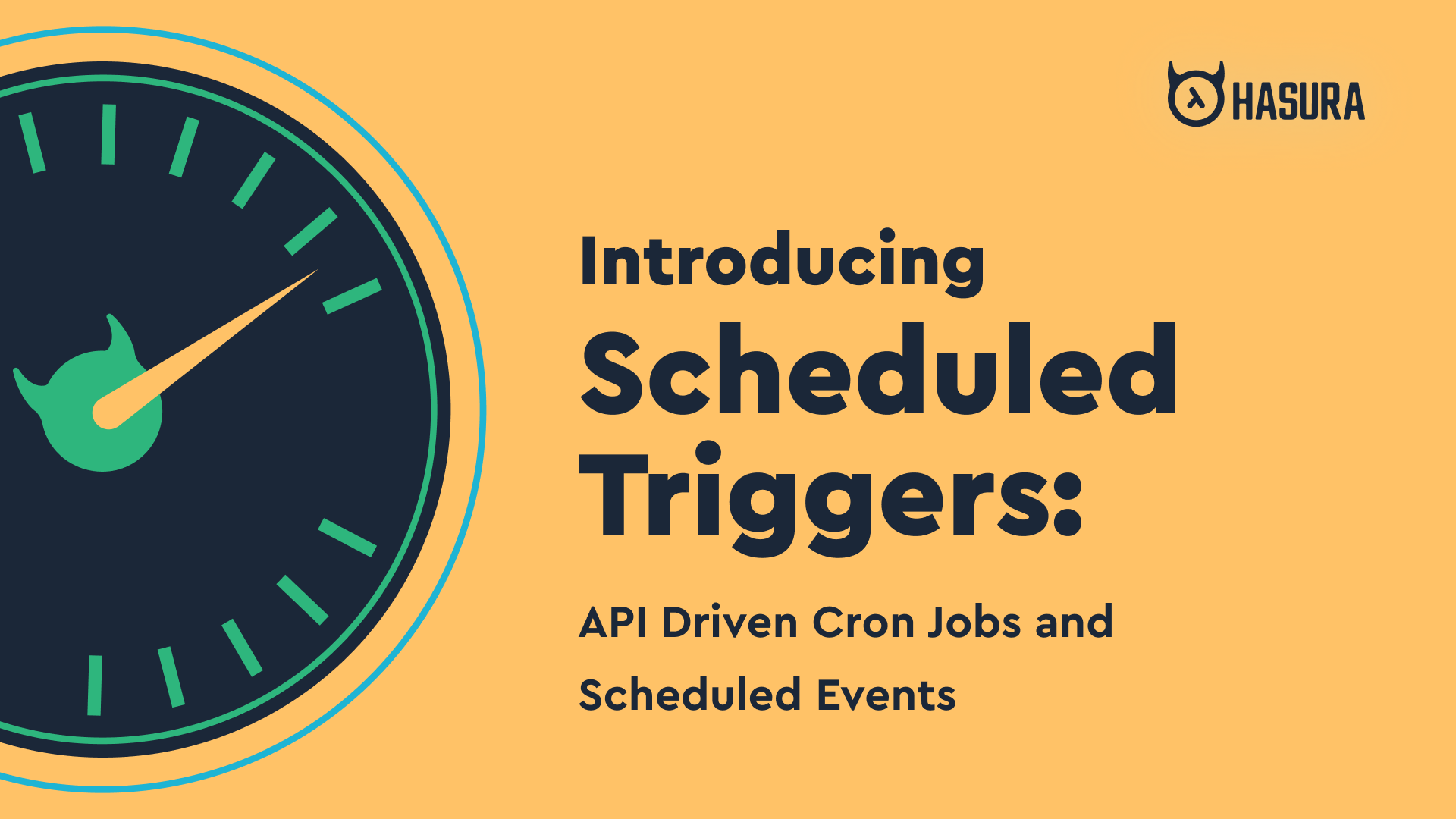 Introducing Scheduled Triggers: API Driven Cron Jobs and Scheduled Events
We are happy to announce the stable release of v1.3 bringing in a slew of features like Data Federation via Remote Joins, Support for Relay and Scheduled Triggers.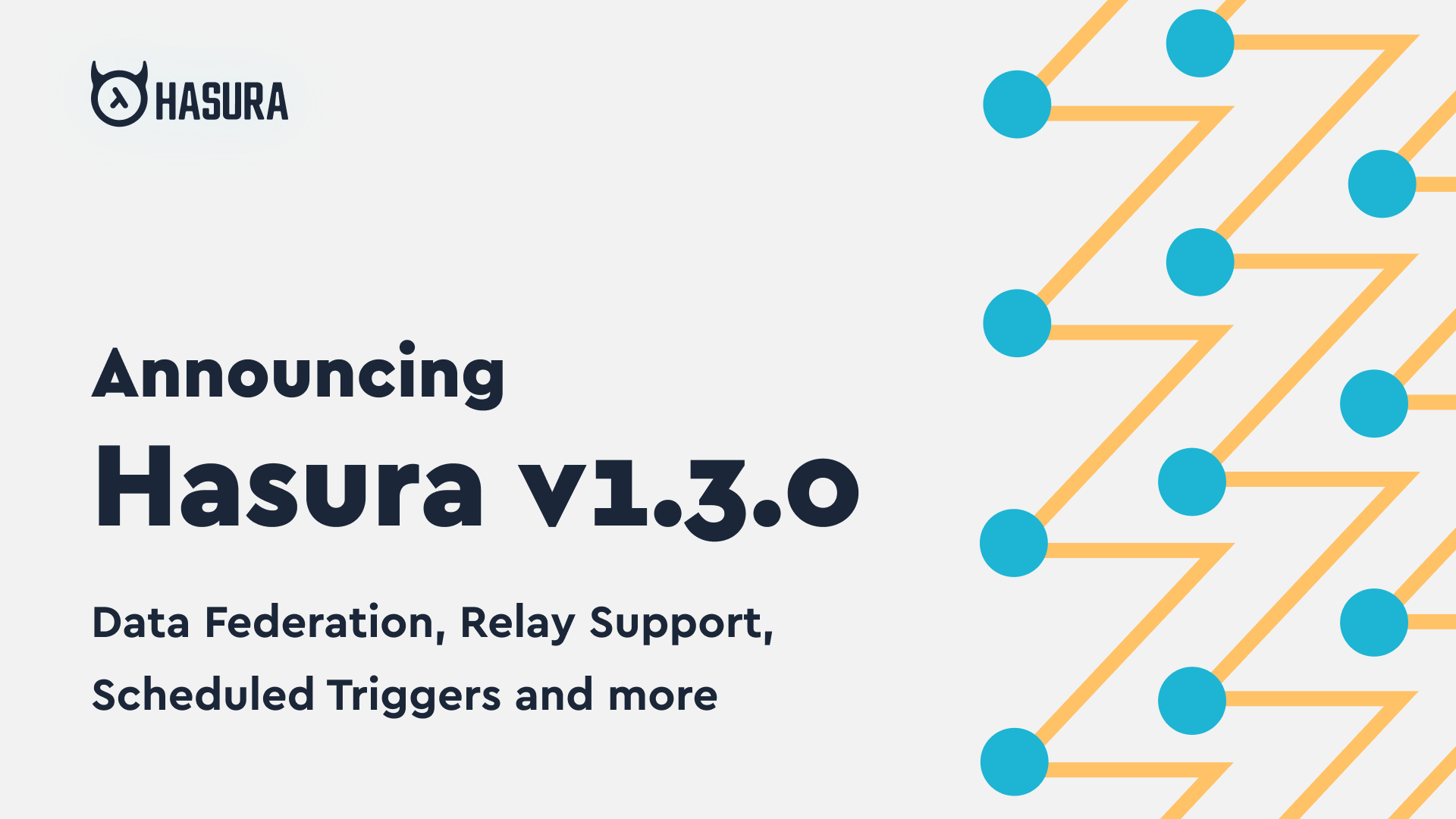 Announcing Hasura GraphQL v1.3 - Data Federation, Relay, Scheduled Triggers and more
After few weeks of being in beta, Hasura v1.3.0 is now released. This is one of the biggest Hasura releases till date, with 3 huge features being launched - Remote Joins, Relay support and Scheduled Triggers.