Scheduled Triggers
Scheduled triggers are used to execute custom business logic at specific points in time. There are two types - Cron Triggers and One-off Scheduled Events.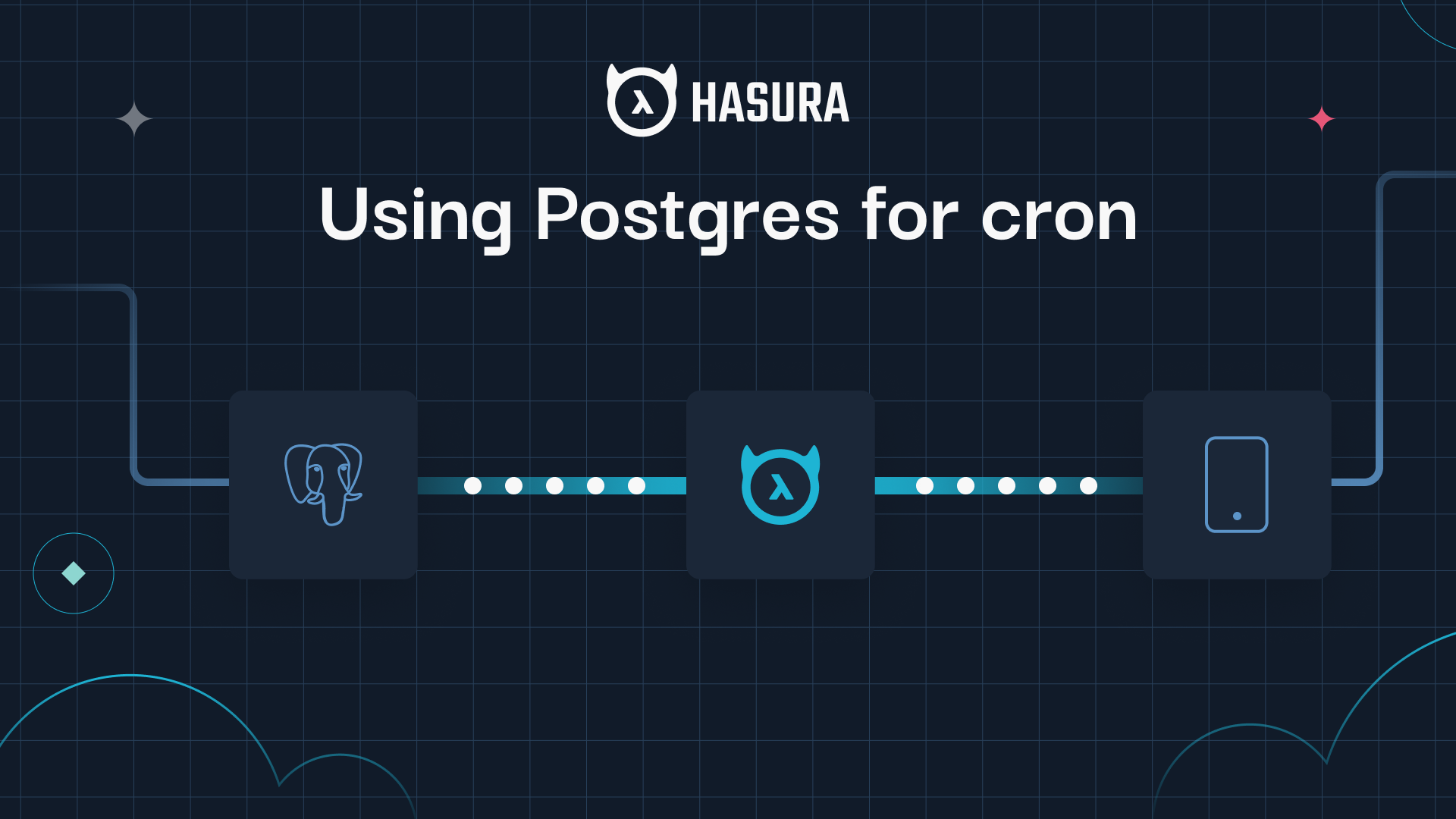 Using Postgres for Cron
How to use Postgres and your application server to build a flexible and robust cron system ourselves with a few lines of code!
Get monthly product updates
Sign up for full access to our community highlights & new features.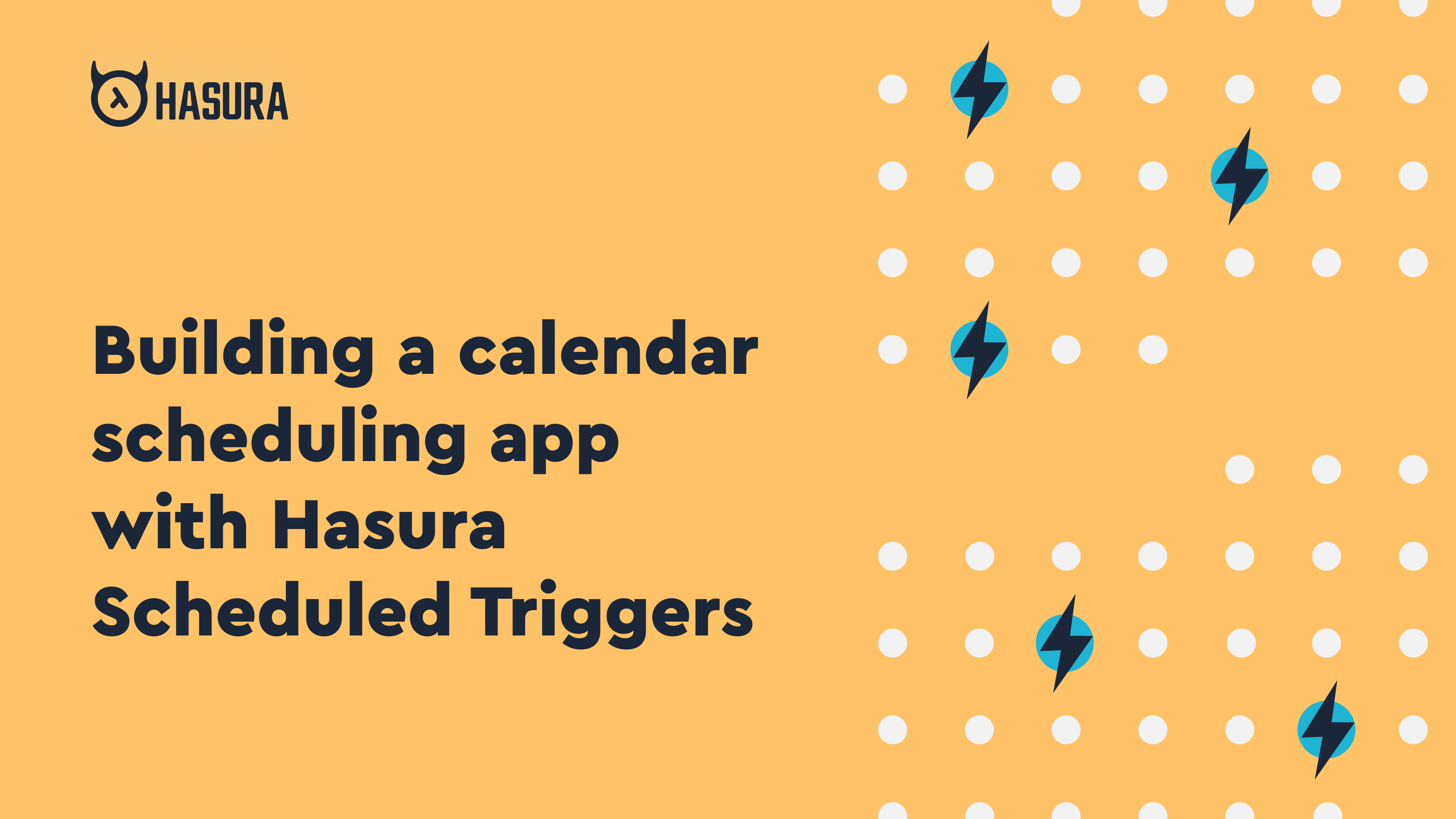 Building a Calendar Scheduling App Backend with Hasura Scheduled Triggers
In this post, we will look at how a calendar app backend with complex scheduling logic can be implemented with Hasura GraphQL and Scheduled Triggers API in Hasura.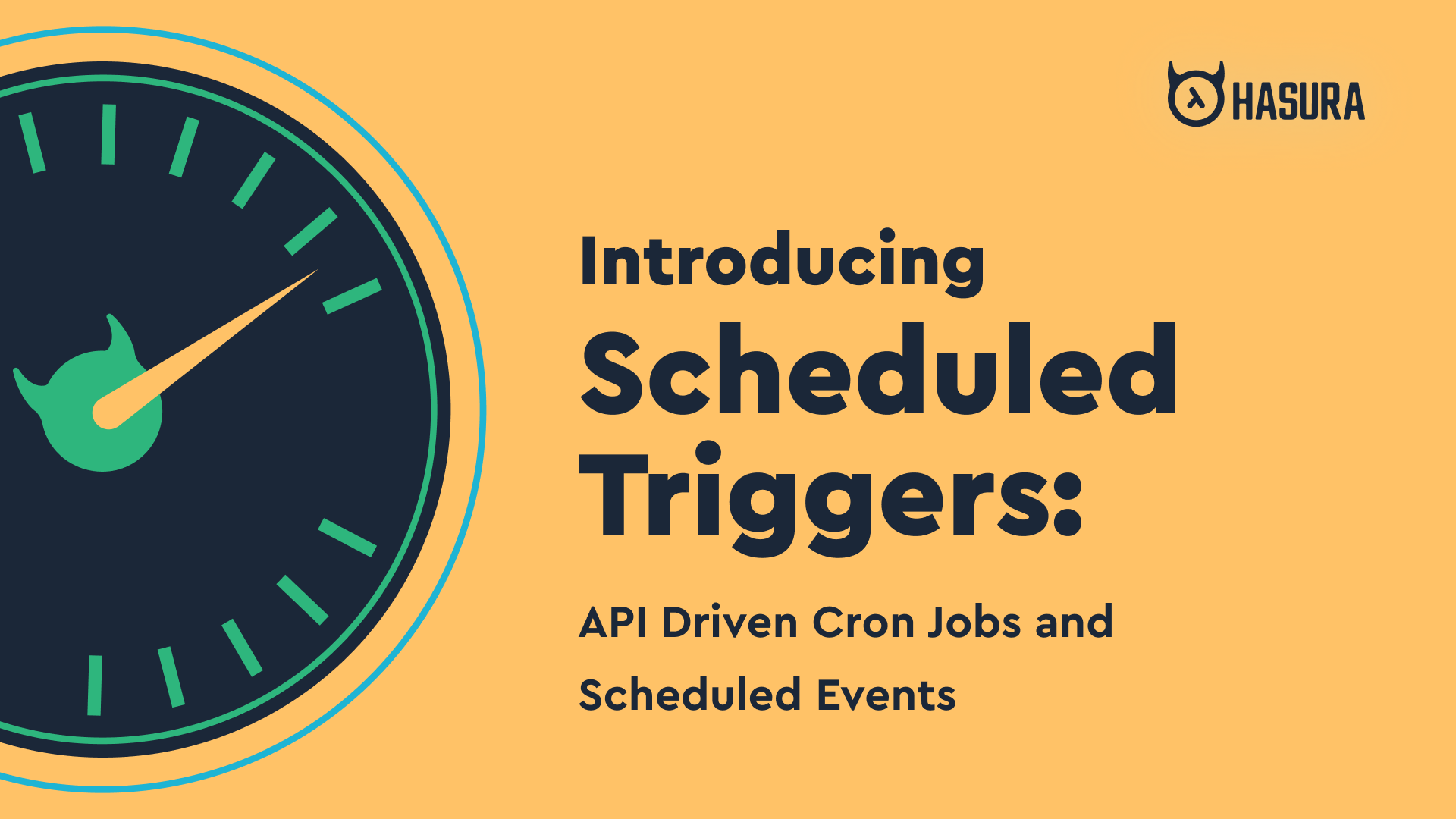 Introducing Scheduled Triggers: API Driven Cron Jobs and Scheduled Events
We are happy to announce the stable release of v1.3 bringing in a slew of features like Data Federation via Remote Joins, Support for Relay and Scheduled Triggers.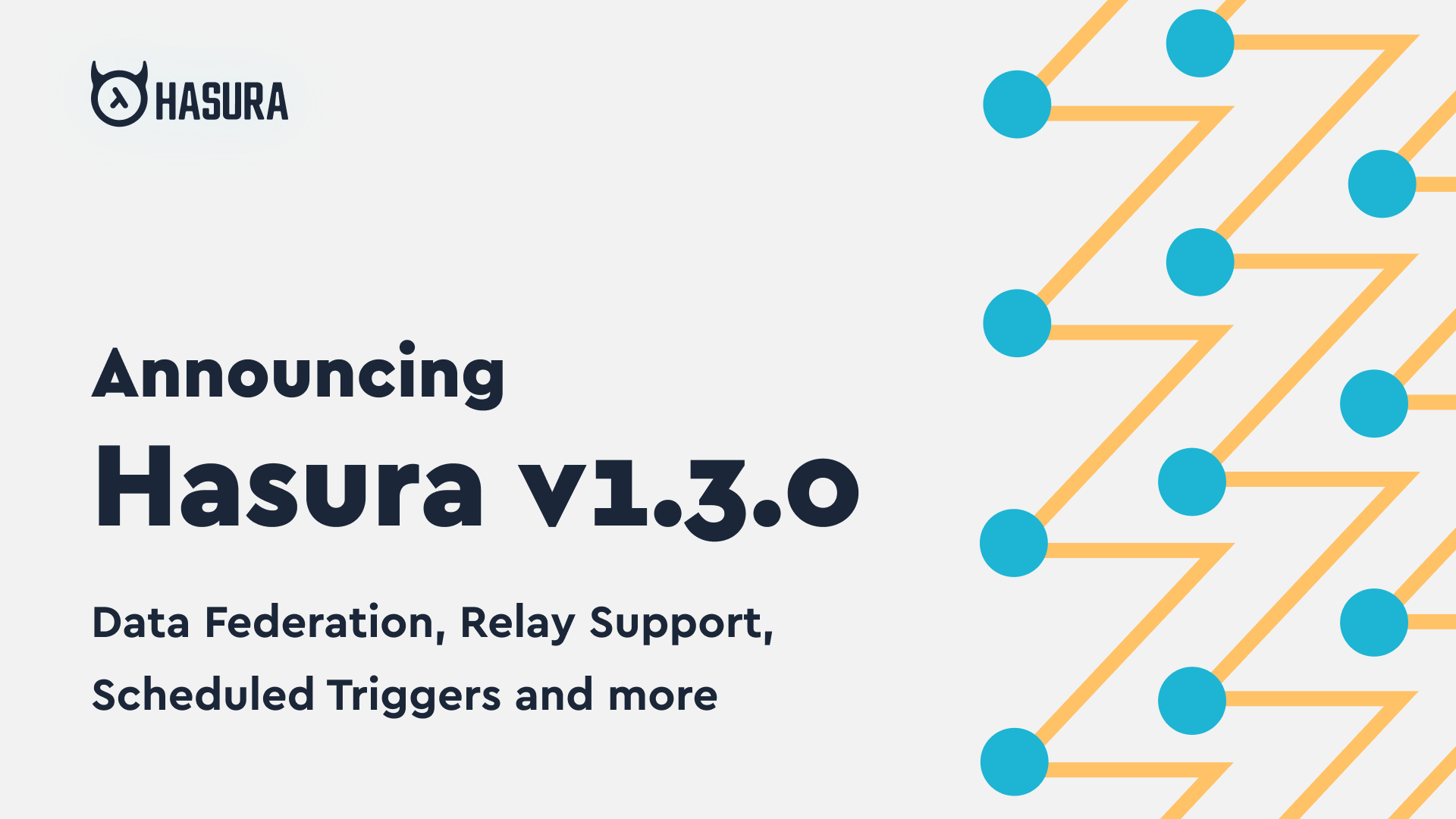 Announcing Hasura GraphQL v1.3 - Data Federation, Relay, Scheduled Triggers and more
After few weeks of being in beta, Hasura v1.3.0 is now released. This is one of the biggest Hasura releases till date, with 3 huge features being launched - Remote Joins, Relay support and Scheduled Triggers.