What to expect from GraphQL Asia 2020 ??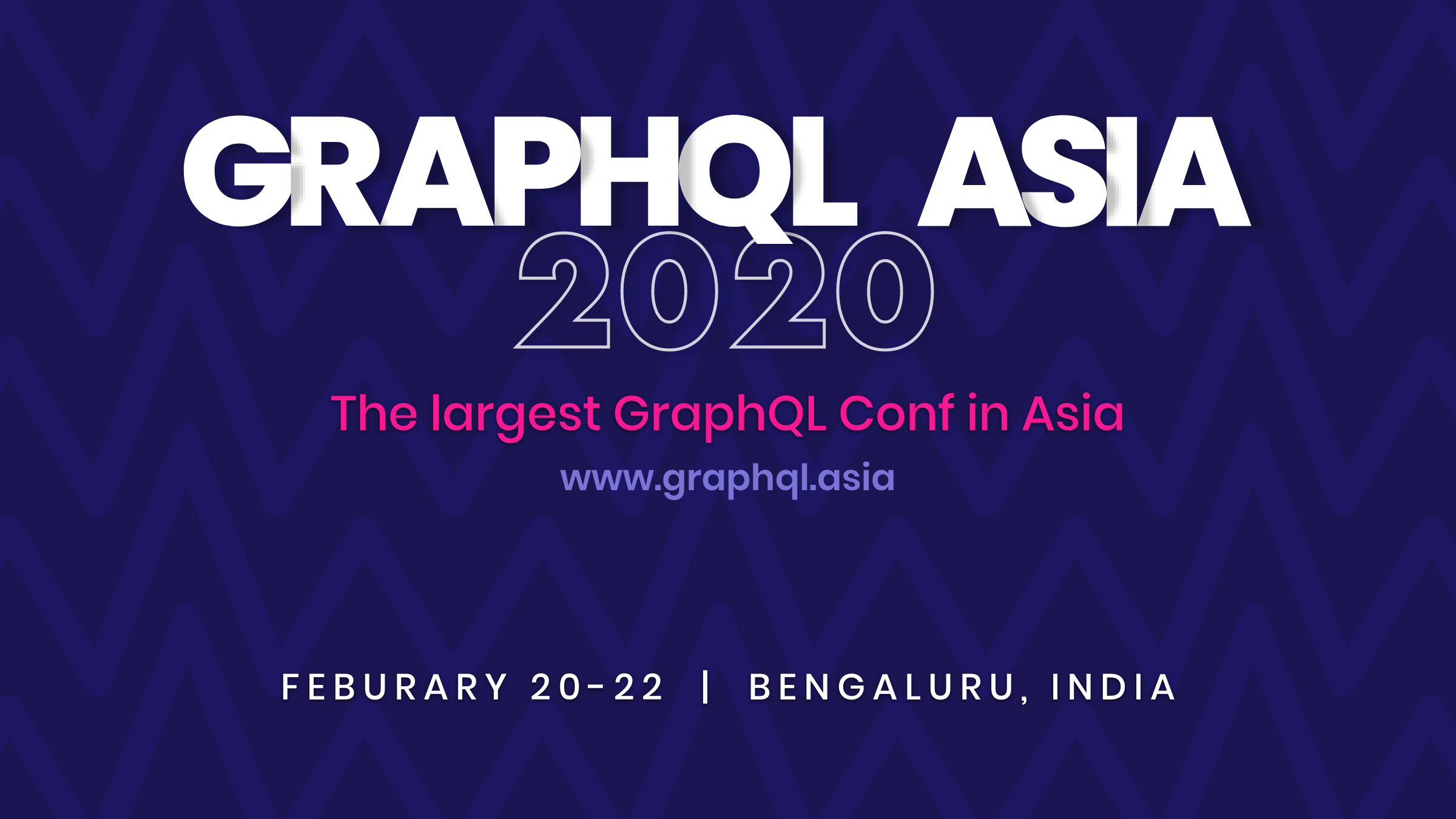 GraphQL Asia is almost here & we're super excited!
Here is a quick look at what you can expect from the second edition of Asia's largest GraphQL conference.
Dates
GraphQL Asia will be taking place  from 20th to 22nd Feb'20 in Bengaluru, India.
It kicks off with a dedicated day of GraphQL workshops on 20th at The Terrace at Hasura. The conference will run on 21st & 22nd at the Leela Palace hotel.
Talks
Engineers from all over the world will be coming down to Bangalore to share their experiences, best practices and insights about working with GraphQL.
Just selecting these talks was incredibly exciting!  We can't wait to hear them live. Here are the speakers and topics we have lined up:
The Future of GraphQL
A sneak peek at the future of GraphQL by Robert Zhu (AWS)
GraphQL in Organizations
How we improved PayPal checkout conversions using GraphQL by Vishakha Singh
Authorization for GraphQL @ Intuit  by Vijayan Srinivasan & Bala Dutt
Building Flipkart Ads Platform by Abinash Mohapatra
3 Year GraphQL in Production at Product Hunt by Radoslav Stankov
Taming schemas at scale: A modular approach to GraphQL by Gago Frigerio (Coursera)
GraphQL as an API Gateway for E-commerce at Scale with Tooling by Yogesh Desai (Tokopedia)
GraphQL at Expedia (Vrbo) by Monika Jaiswal
Get Better at GraphQL
Hidden gems of GraphQL query by Ivan Goncharov (APIs.guru)
Be lazy and get promoted with great GraphQL documentation by Sean Grove (OneGraph)
Better IoT with Serverless GraphQL by Sarjeel Yusuf (Atlassian)
Potential of GraphQL Directives by Kiran Abburi (Neostack)
Lecture Series
GraphQL as an API by Shipra Gupta (Adobe)
Becoming a "Secret" Agent: Securing Your GraphQL Backend with JWTs by Sam Julien (Auth0)
How to convince your boss to use GraphQL by Lachlan Young (Tanda)
How to build efficient GraphQL servers by Sauradyuti Coondu ()
Build a GraphQL Client for React in 25 minutes by Vilva Athiban P B (Omio)
AutoFIT, a framework to automatically inject failures per request invocation to test fault tolerant/resilient GraphQL APIs by Rajat Khare & Arun Lingala (Intuit)
You can read more about the talks here.
Workshops
GraphQL Asia will also let you get your hands dirty with four workshops ranging from beginner to advanced, that introduce you to GraphQL and tools to get you productive quickly. Your conference ticket gives you access to the workshops as well.
We will be announcing the workshops soon. Keep an eye out on the GraphQL Asia Twitter handle for details
Conference passes
You can buy a pass for the workshops & conference here.
We have group discounts for large groups, so get your company to send in a large team:
10% off for 5 tickets of more
15% off for 10 groups of 10 or more
20% off for groups of 20 or more
Discounts get automatically applied when you choose your number of tickets.
You can reach out to [email protected] if you would like make a group purchase via your organization or if you have any other questions.
We can't wait to meet you in Bangalore ???! See you soon!