Hasura achieves ISO 27001 Certification
Hasura has achieved certification to the International Organization for Standardization's information security standard 27001. ISO 27001 standard is widely recognized international standard detailing best practices for the management of information security and privacy.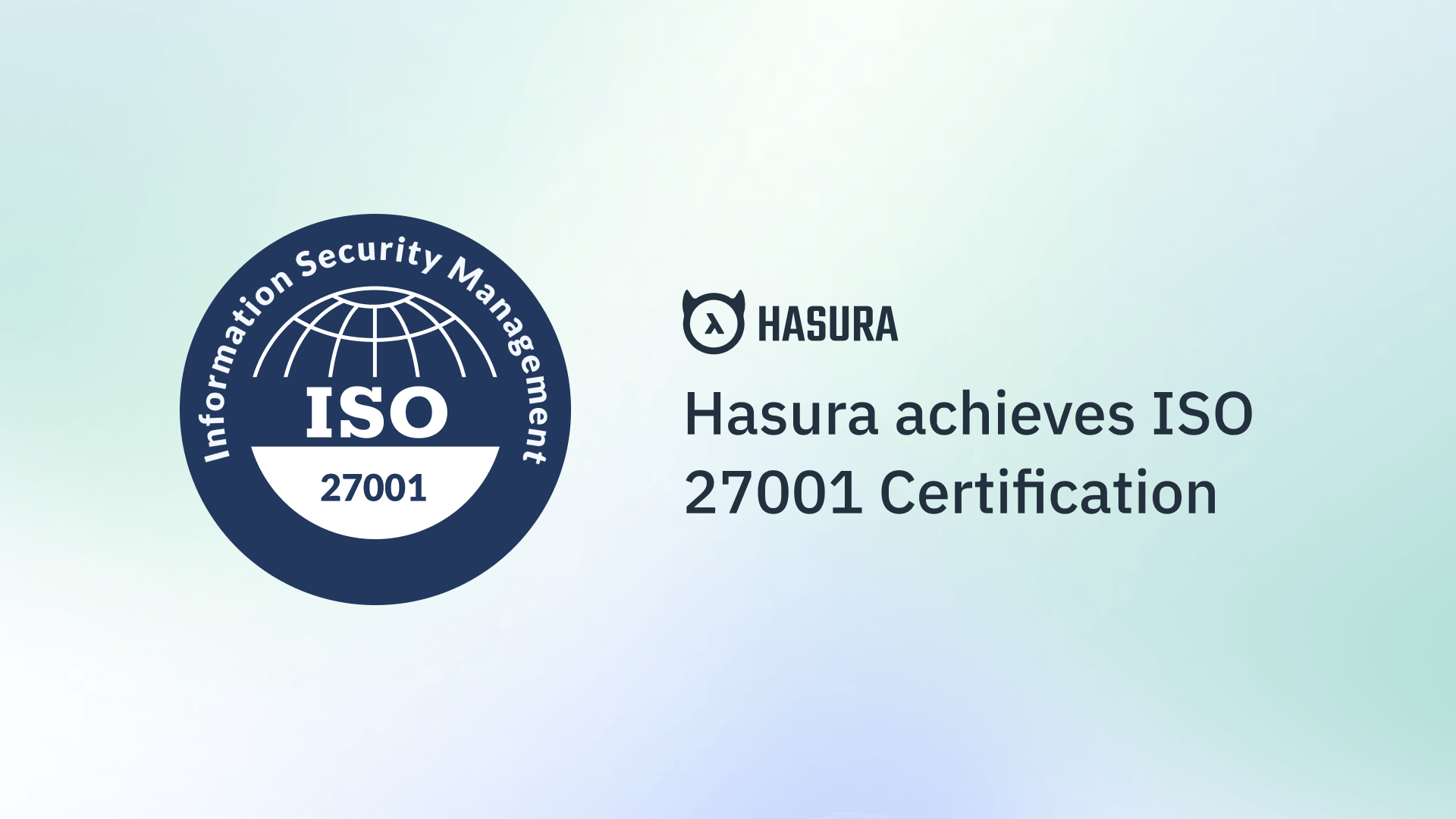 ISO/IEC 27001:2013
The ISO/IEC 27001:2013, establishes requirements for the effective management of information security via an Information Security Management System (ISMS), and provides the foundations for an effective security program.
Hasura is at the key layer of the application stack providing data access from various sources via performant APIs to the clients. This certification is an important milestone in our efforts to continuously improve security across our product lines and operations and cater to mission critical infrastructure and application use-cases.
We achieved multi-site certification, covering our primary office locations in San Francisco, United States and Bangalore, India.
Hasura had earlier achieved SOC2 Type 2 and HIPAA compliance certifications to re-inforce the confidence in Hasura Cloud's ability to securely store and transmit your data, and pass the requirements of your organization's IT department.
Hasura undergoes rigorous security compliance audits and you can learn more about that in our security page.
Get Started!
If you haven't tried Hasura Cloud, I encourage you to give it a try and see how quickly you can create a GraphQL API from an existing database.  Check out our Getting Started guide, as well as our GraphQL learn tutorials!