Meet Hasura at AWS re:Invent
This event is over
It's Hasura's first year at re:Invent and we're excited to meet everyone from the Hasura Community who's going to be there!

Here are all the ways you can find us during the conference:
Stop by our booth for demos, expert consultations and to meet the team that's building Hasura!
We'll be at booth #402. Stop by for some fun Hasura demos, pick up some of our special re:Invent stickers and meet our team including our co-founders. We're right by the entrance, but here's a little map of where to find us: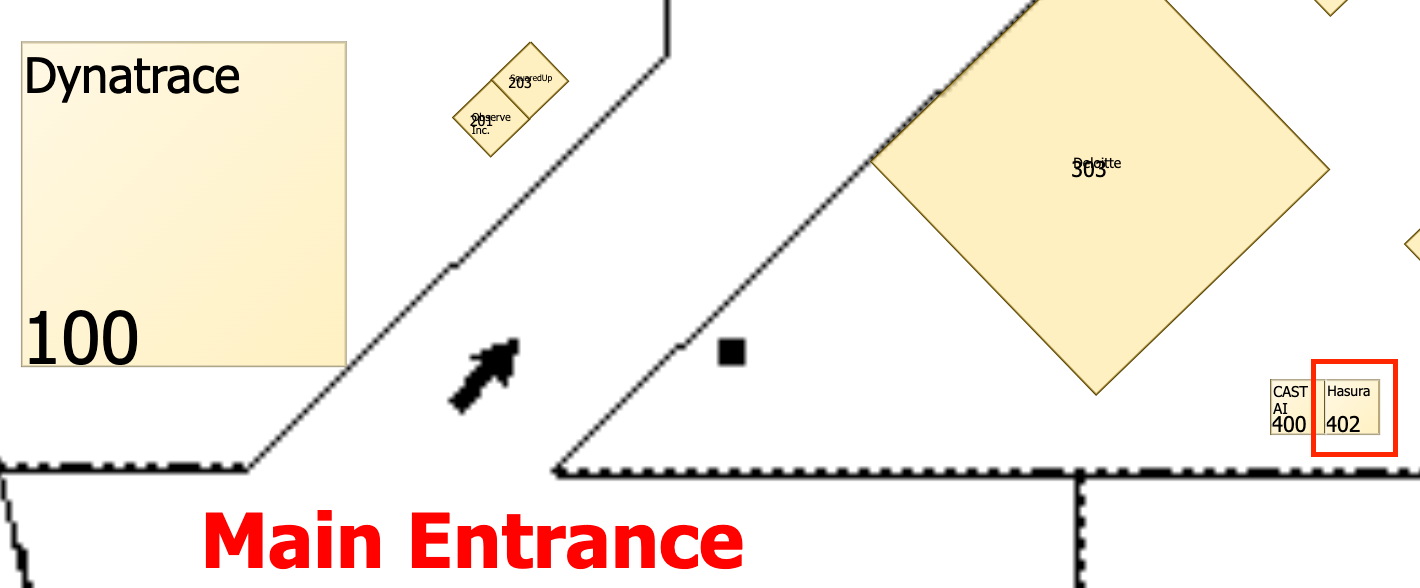 We'll also host 1:1 consultations with our technical team at the booth, including our CEO Tanmai. Just to make sure we don't miss anyone, do sign up in advance here for a personalized 15-minute session to discuss topics like:
Your GraphQL API performance
Data Federation & creating a unified data layer with Hasura
Authorization, Caching and advanced GraphQL
3 factor app architecture
GraphQL Strategy for your organization with incremental adoption

Happy Hour with Hasura at re:Invent 2021
Since it's our first year at re:Invent, we're celebrating it with a Happy Hour at The Wynn. We'd love to have you there!
Sip on a drink and chat with the Hasura team about the Hasura roadmap, all things Hasura and your GraphQL & data strategy. It's also a chance to meet other Hasura users and learn about how they're using Hasura.
Seating is limited so reserve your spot soon, and we'll be in touch to confirm!
Tuesday, November 30, 6:00 pm - 8:00 pm, East Side Lounge at The Wynn

Reserve your t-shirt

Finally, what's a conference without exciting swag? We've got limited numbers of some special Hasura t-shirts! Just reserve your t-shirt here and drop by our booth during the conference to pick it up.

Hope to see you at re:Invent soon!