What's new in Hasura Cloud: May 2021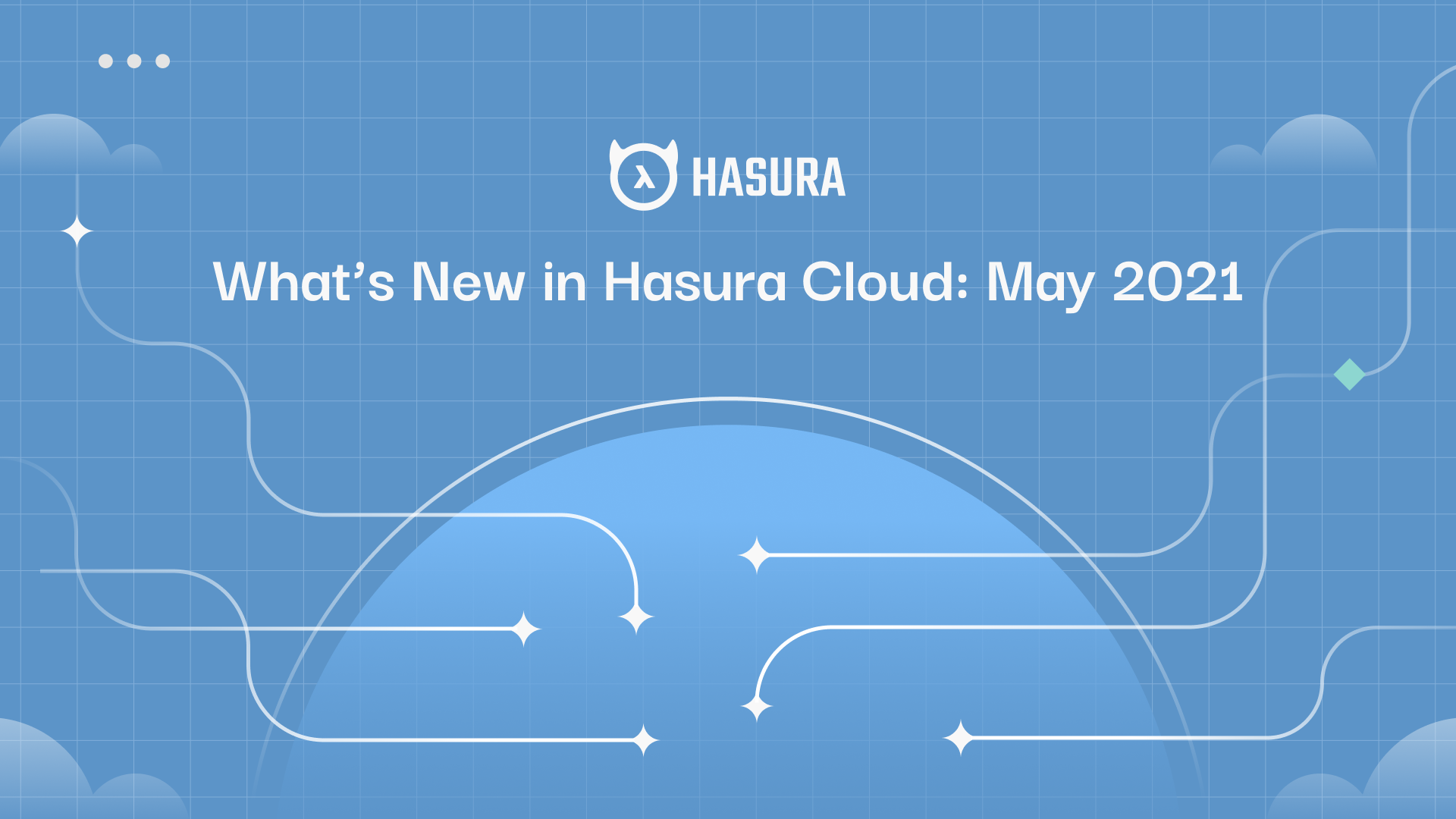 Hasura Cloud gives you a fully managed, production ready GraphQL API as a service to help you build modern apps faster. You can get started in 30 seconds.
Of course, we aren't staying still but frequently releasing new versions. Recently, along with the usual stability improvements, we introduced new regions, and tooling for better observability. Namely, these features are:
Regions in the US west, east, and Asia Pacific
An updated monitoring dashboard
Let's have a look at each of these in more detail.
Hasura Cloud now in Oregon, Virginia, and Tokyo
This release brings three new regions for Hasura:
US West - Oregon (us-west-2)
US East - N. Virginia (us-east-1)
Asia Pacific - Tokyo (ap-northeast-1)
In our continued commitment to serving more customers in more places, we are happy to offer these three new regions to bring a faster Hasura Cloud experience, wherever you are.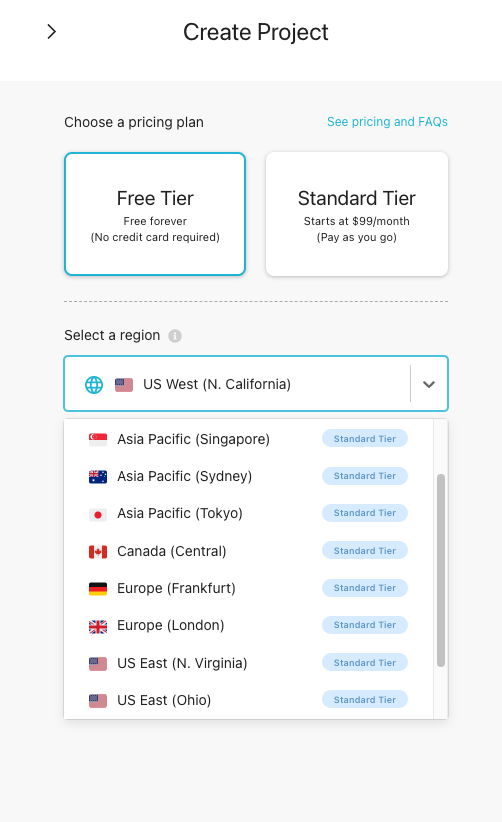 All the important metrics in a single view
We've refreshed the monitoring tab's general appearance as well as introduced a much more informative landing screen. View all the most vital statistics in a glance, with quick access to multi-db performance measurements.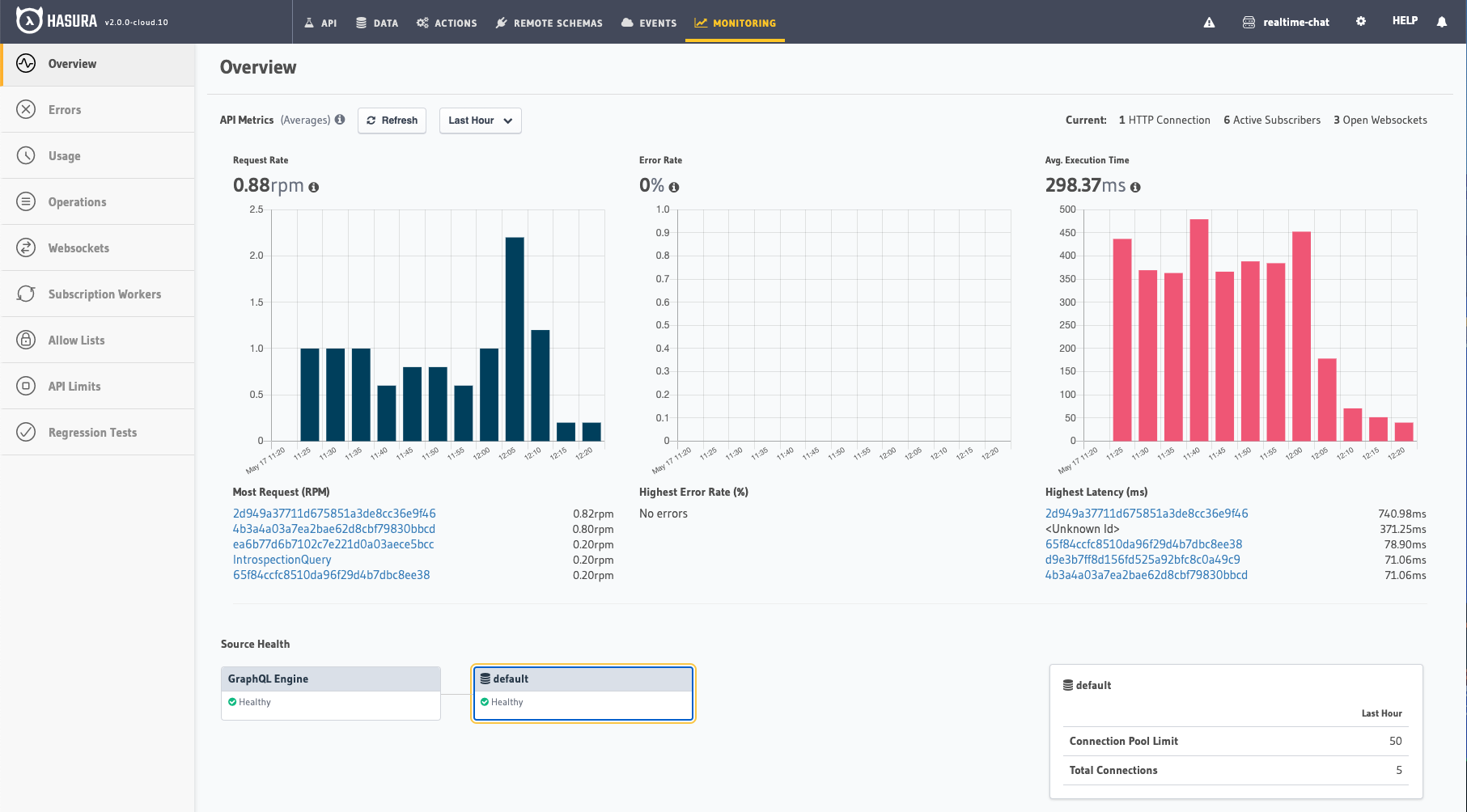 Conclusion
Of course, as you experience the simplicity of Hasura Cloud you can find us on Twitter (@HasuraHQ) and, for ad-hoc conversation, feel free to join us on the Hasura Community Discord.
If you want an overview of the process of using Hasura Cloud, our Getting Started with Hasura Cloud docs are the place to start.