GraphQL Contributor Days - #GraphQLJanuary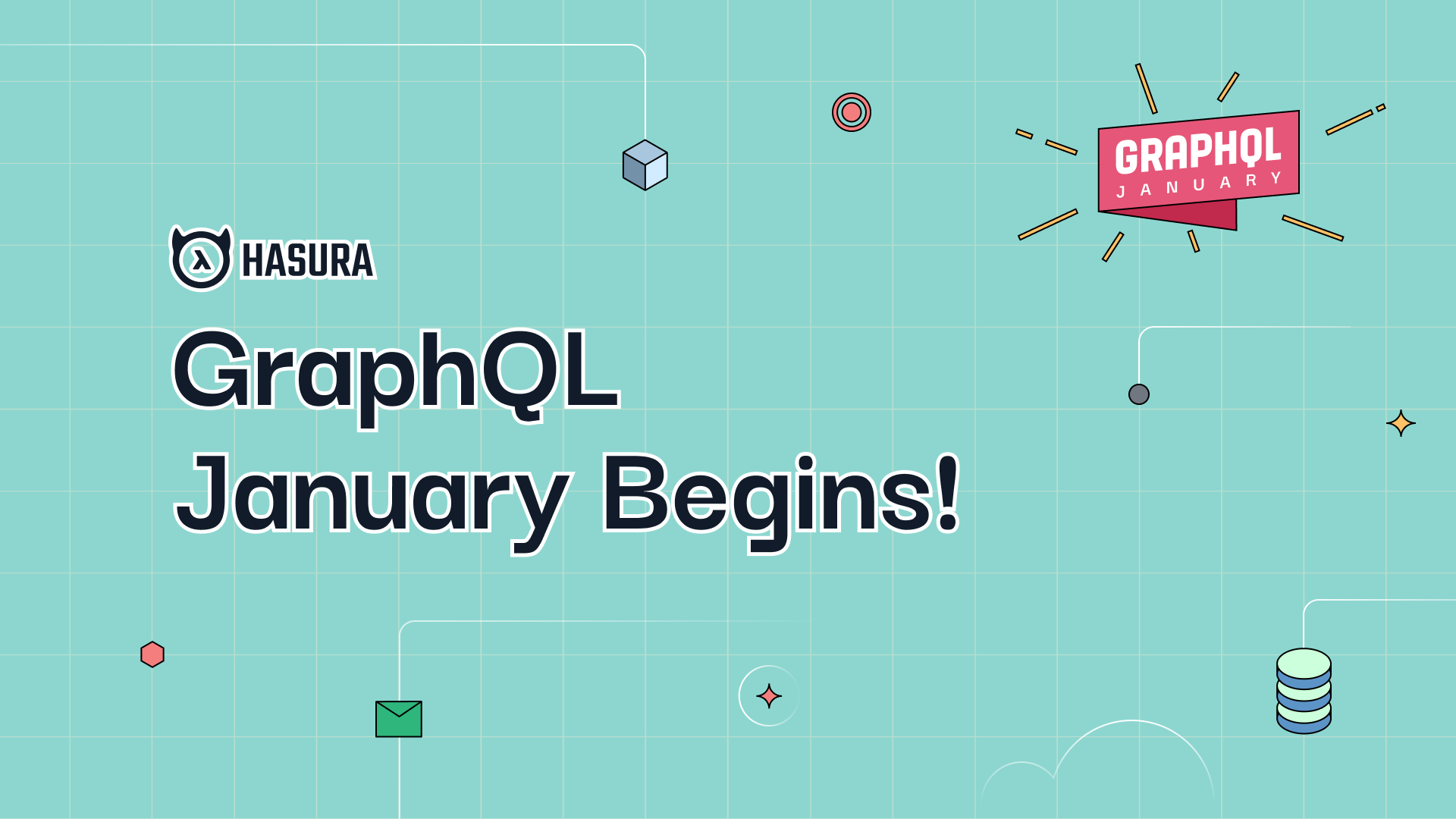 In our blog post titled 'GraphLQ January with Hasura' we shared plans for a month of content focused on learning, expanding, and exploring GraphQL. We believe, strongly, that GraphQL will continue to be a key skill for developers (of all types) to learn. And, of course, we believe that Hasura has some interesting, and unique, approaches to GraphQL implementation and allows you to unlock your data.
The plans, as laid out in the prior blog post, remain the same. But, some housekeeping is in order.
For the Live Q&A, we will be hosting this in the #general channel of the Hasura Community Discord weekly on Wednesdays.
13 Jan - 1500 CET, 1930 IST, 0900 EST
20 Jan - 2100 CET, 1500 EST, 1200 PST
27 Jan - 1500 CET, 1930 IST, 0900 EST
3 Feb - 2100 CET, 1500 EST, 1200 PST

The easiest way to keep track of all the things happening in context of #GraphQLJanuary is to join the platform of your choice. We will be sharing content via Twitter, Discord, LinkedIn, Facebook, Twitch, Youtube, etc. And, of course, the Hasura community team (Adron, Praveen, Vish, Tyler) are available to take your recommendations for content or questions as they arise.
Join us to continue, and influence, the conversation! If you are new to GraphQL, we have collated helpful resources that you can check out on hasura.io/graphql.
More updates and scheduling details to come over time. For now, let's start learning together!
GraphQL Contributor Days
We are the kind of people for whom open-source makes sense. - Tanmai Gopal, CEO Hasura
For me, this statement carries great weight. We could discuss, at some length, what 'open-source' means and how to accurately define its impact. But, personally, any great open-source project is influenced by the breadth of community that engages in building, driving, and discussing the implementation.
The goal of Contributor Days is to not only give important updates to the community, but also a forum to provide a voice for anyone using GraphQL to have direct access to core contributors and those who have implemented GraphQL solutions at a variety of company stages and sizes. It remains humbling that Hasura is able to help facilitate this dialog.
In this session, hosted in November of last year, a rotating group of approximately 20 people spent time discussing a variety of topics. For convenience, I have linked timestamps below.
The conversation was compelling, and lasted for nearly 4 hours. While consuming the entirety of the recording is an investment in time, it is also worth it. I begin #GraphQLJanuary by sharing this content recognising that many of the themes discussed will surface again throughout the month.