GraphQL January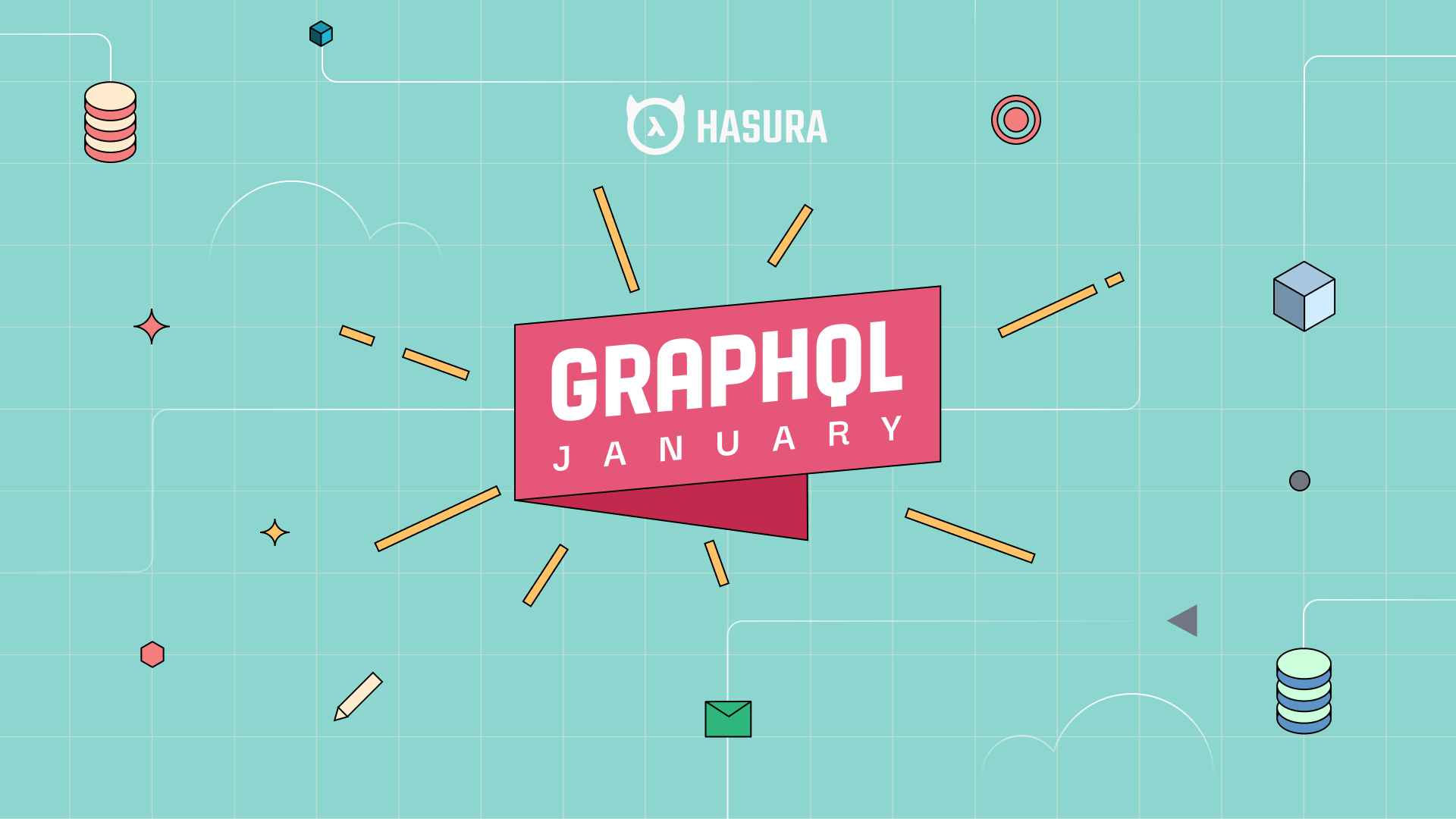 As 2020 draws to a close, everyone at Hasura finds themselves preparing for 2021. For some, last minute holiday plans, for others budgets and hiring, for all of us...a series of lengthy conversations about you, our users (or those yet to become).
We believe, strongly, that GraphQL will continue to become a key skill for developers (of all types) to learn, understand, and explore over the next year.
With that in mind, we are pleased to announce:
GraphQL January with Hasura - #GraphQLJanuary
Beginning 11 January 2021, the team at Hasura will be providing you with a wide variety of content, tutorials, streams, and more with which you can expand your GraphQL familiarity and start your adoption journey. This will include:
Daily blogs
Daily blog posts on the general theme of learning GraphQL. We know that we are all at different stages in our journey of understanding. Posts will range from a discussion of recorded talks, treatise on the future of GraphQL, beginner content, intermediate deep-dives, and more.
Livestreams
Once weekly we will host language specific livestreams on our Twitch channel. We will build a full stack app with a variety of frameworks and keep your ears open for some special guests joining us.
Tutorial Videos
We all learn differently. Once a week we will take one of the front-end GraphQL tutorials hosted on our learning portal and walk you through it in 30 minutes. These will be, initially, delivered by email but later hosted for future reference on the learning portal and YouTube.
Live Q&A
Come join the team from Hasura in a once a week live (text) chat in our community Discord. Bring your questions...we will bring engineers and answers. The schedule will be shared via email to all registrants and, as the dates draw closer, promoted on our social media.
Office Hours
Are you familiar with our Hasura Office Hours? If you have questions about how Hasura applies to the GraphQL journey in your company register for this weekly, live (but still informal) Zoom chat with members of the Hasura team.
Are you interested?
Do you want to know what content is coming...and when? Register here for us to keep you up to date.
Of course, it wouldn't be a Hasura event without an eye towards interestingly designed swag. More to come on this as the month progresses. But, trust me, you will want to be signed up.