Custom Business Logic
Hasura lets you extend the auto-generated GraphQL API with Actions and Remote Schemas. REST APIs can be mapped to GraphQL types in Actions and external GraphQL servers can be added as a Remote Schema.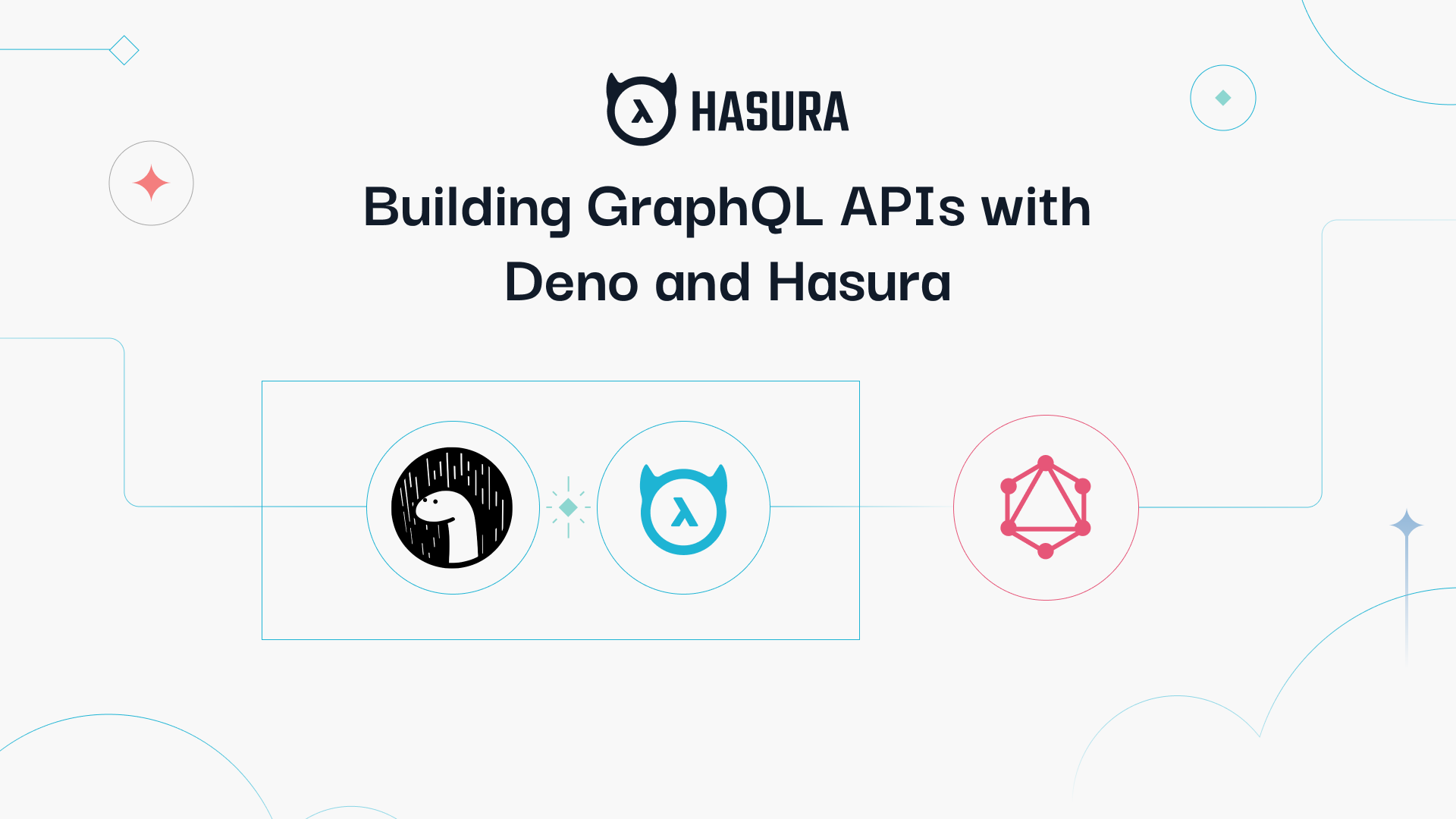 Building GraphQL APIs with Deno and Hasura
In this post, we will look at building a GraphQL API backend with Deno and create a unified GraphQL layer with Hasura and Deno to solve custom business logic requirements of the app.
Get monthly product updates
Sign up for full access to our community highlights & new features.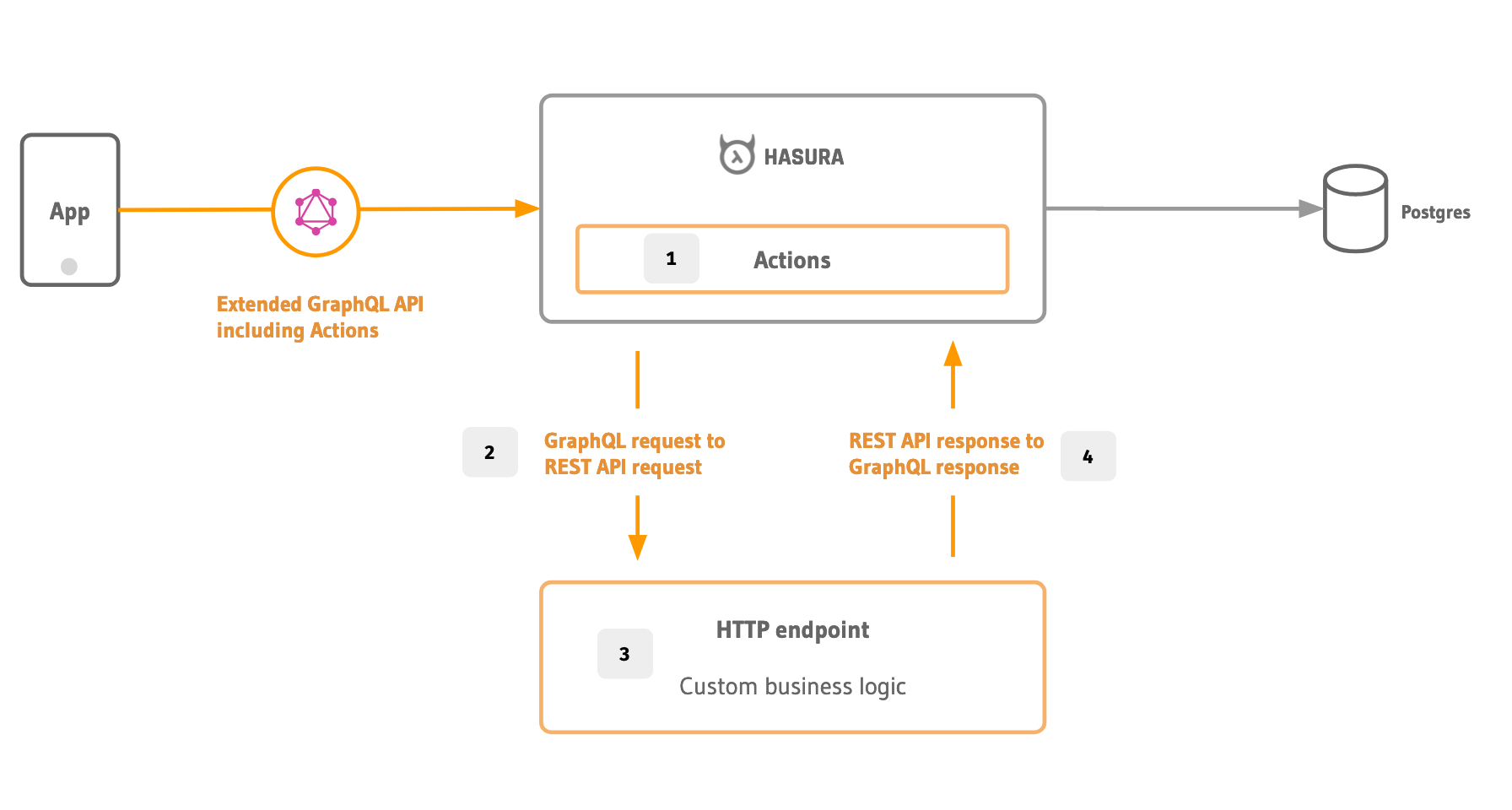 Introducing Actions: Add custom business logic to Hasura
Hasura makes it easy to integrate business logic into your GraphQL API with Actions.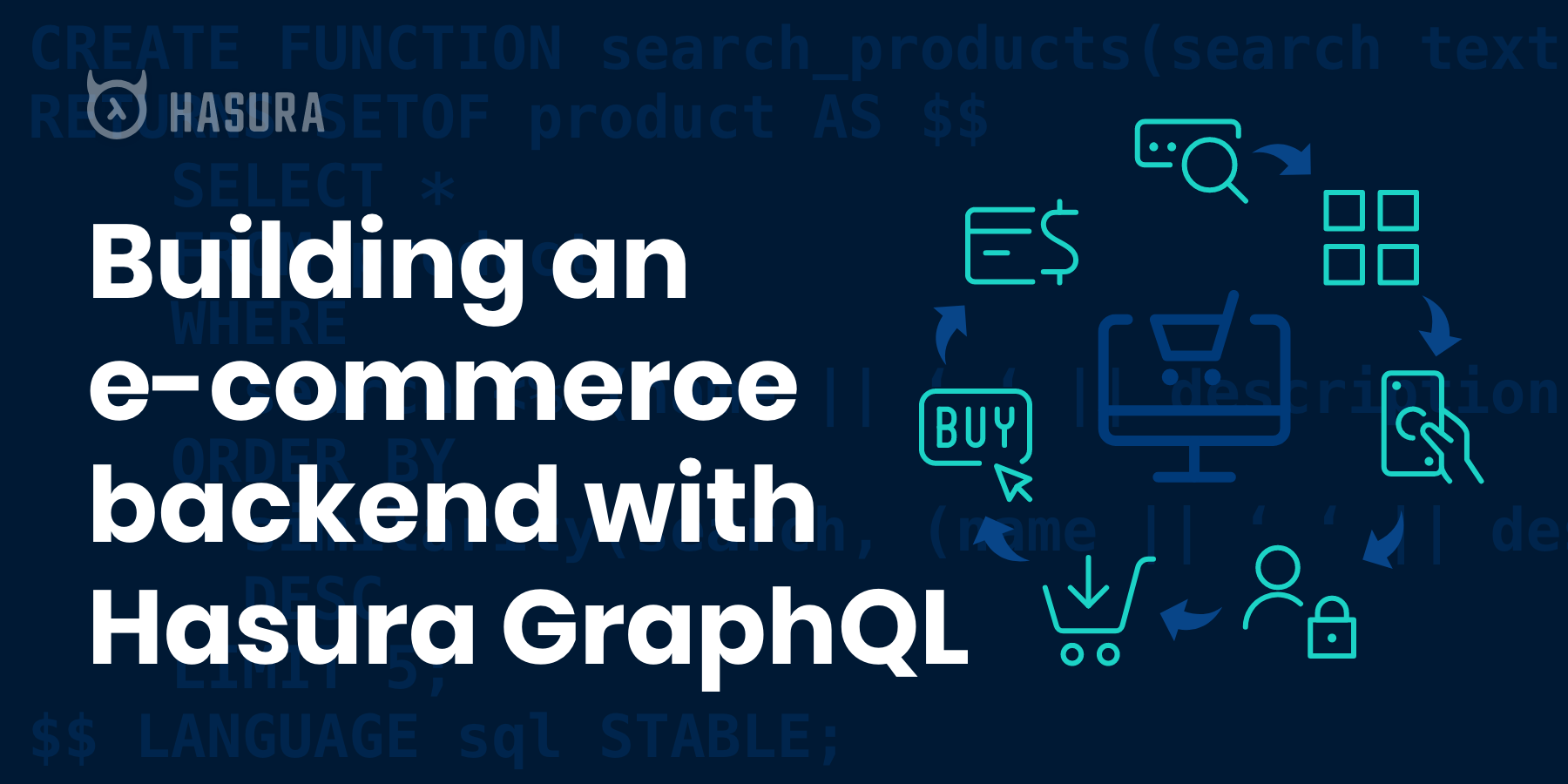 Building a customizable e-commerce backend with Hasura
An overview of building customizable, scalable, & secure backends for e-commerce apps with Hasura with all fundamental features like auth, search, inventory validations, add to cart, order placement and payments.