Custom Business Logic
Hasura lets you extend the auto-generated GraphQL API with Actions and Remote Schemas. REST APIs can be mapped to GraphQL types in Actions and external GraphQL servers can be added as a Remote Schema.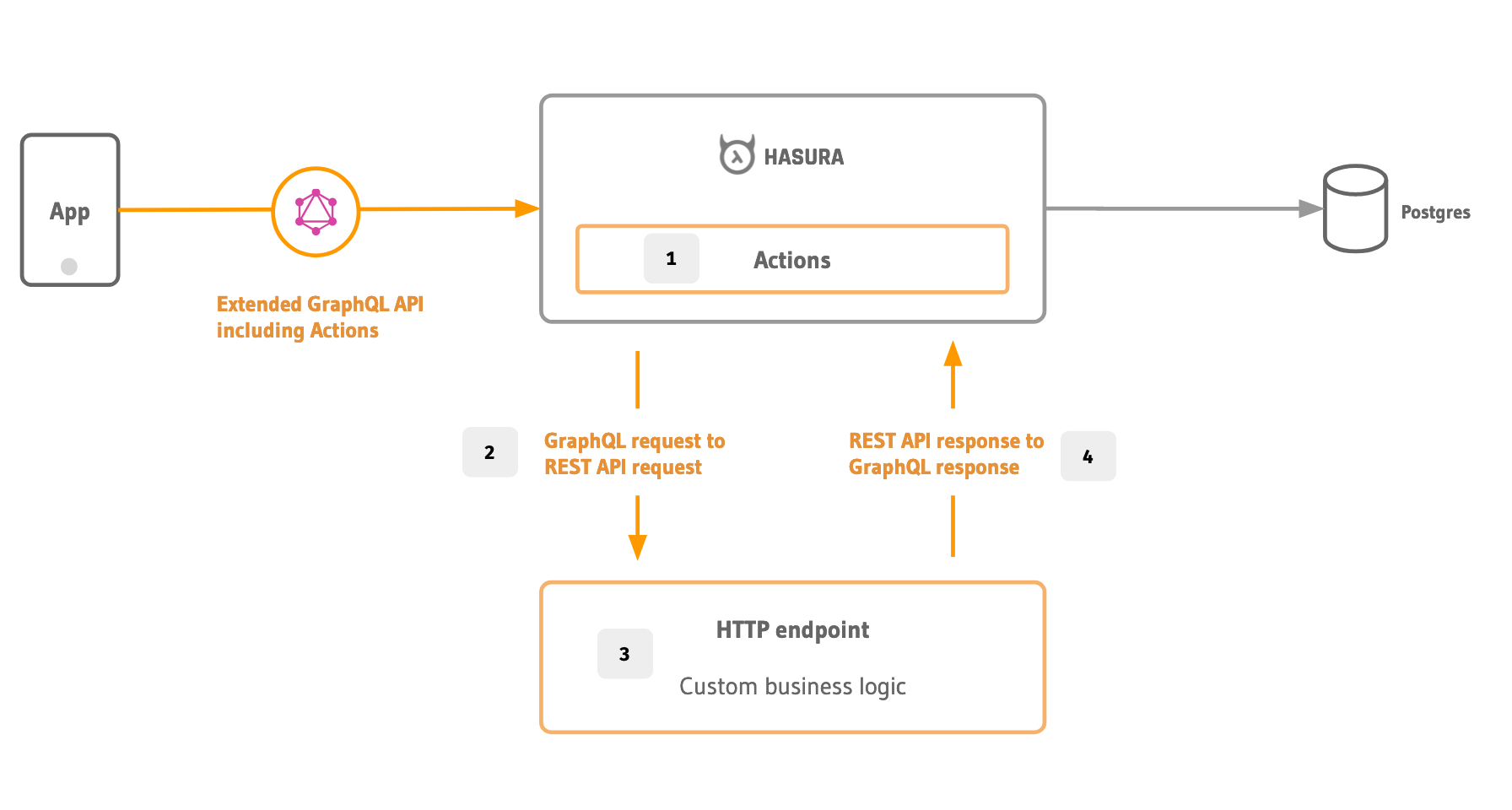 Introducing Actions: Add custom business logic to Hasura
Hasura makes it easy to integrate business logic into your GraphQL API with Actions.
Stay in the know
Sign up for full access to our community highlights & new features.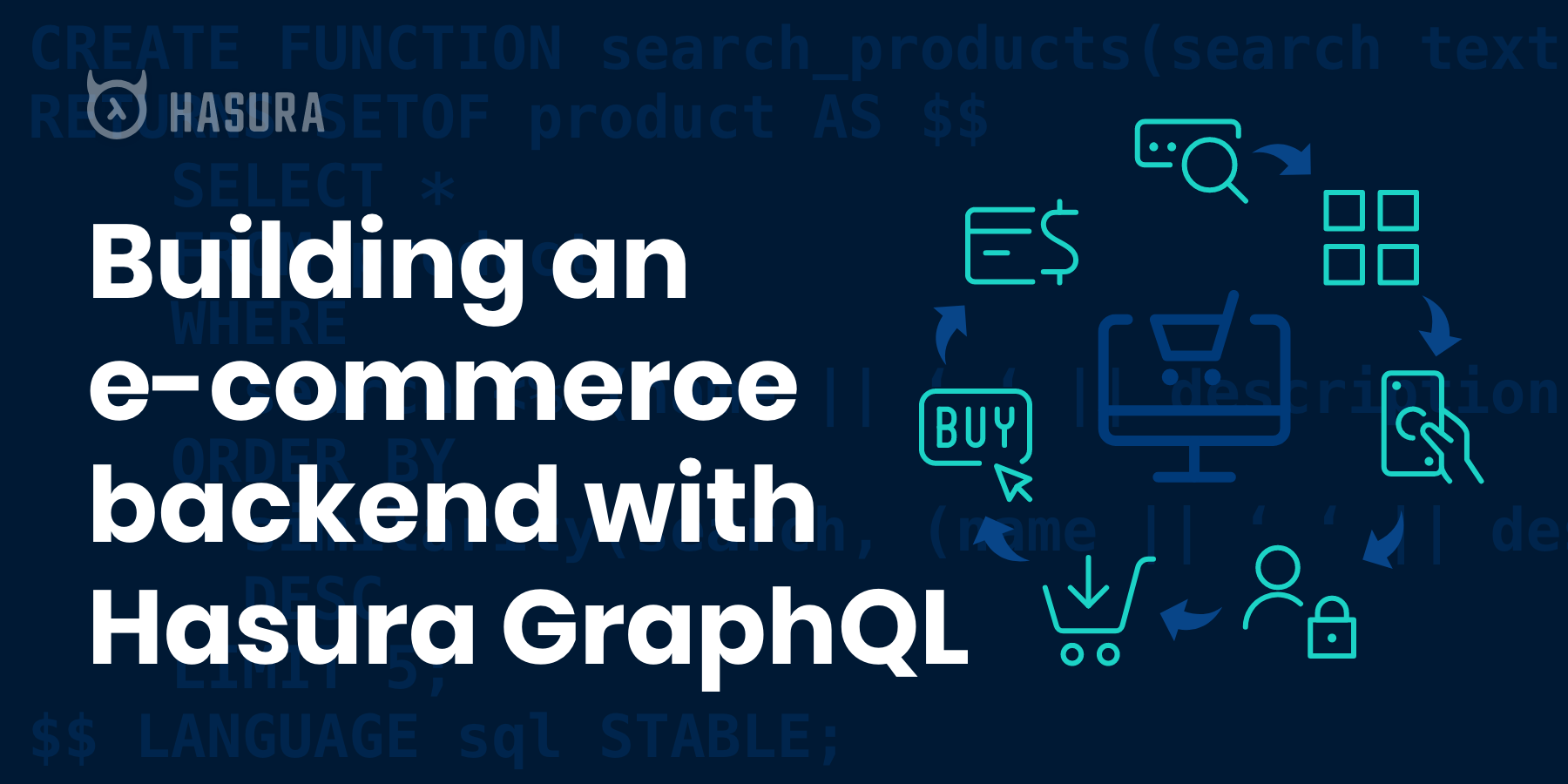 Building a customizable e-commerce backend with Hasura
An overview of building customizable, scalable, & secure backends for e-commerce apps with Hasura with all fundamental features like auth, search, inventory validations, add to cart, order placement and payments.