Use GraphQL subscriptions from your NodeJS code
Setting up your NodeJS code to use GraphQL subscriptions involves going through a few hoops.
Using GraphQL subscriptions from your NodeJS code is especially useful if you want to react to events or changes on a GraphQL backend
We've setup a simple boilerplate to help you get GraphQL subscriptions setup at: https://github.com/hasura/nodejs-graphql-subscriptions-boilerplate.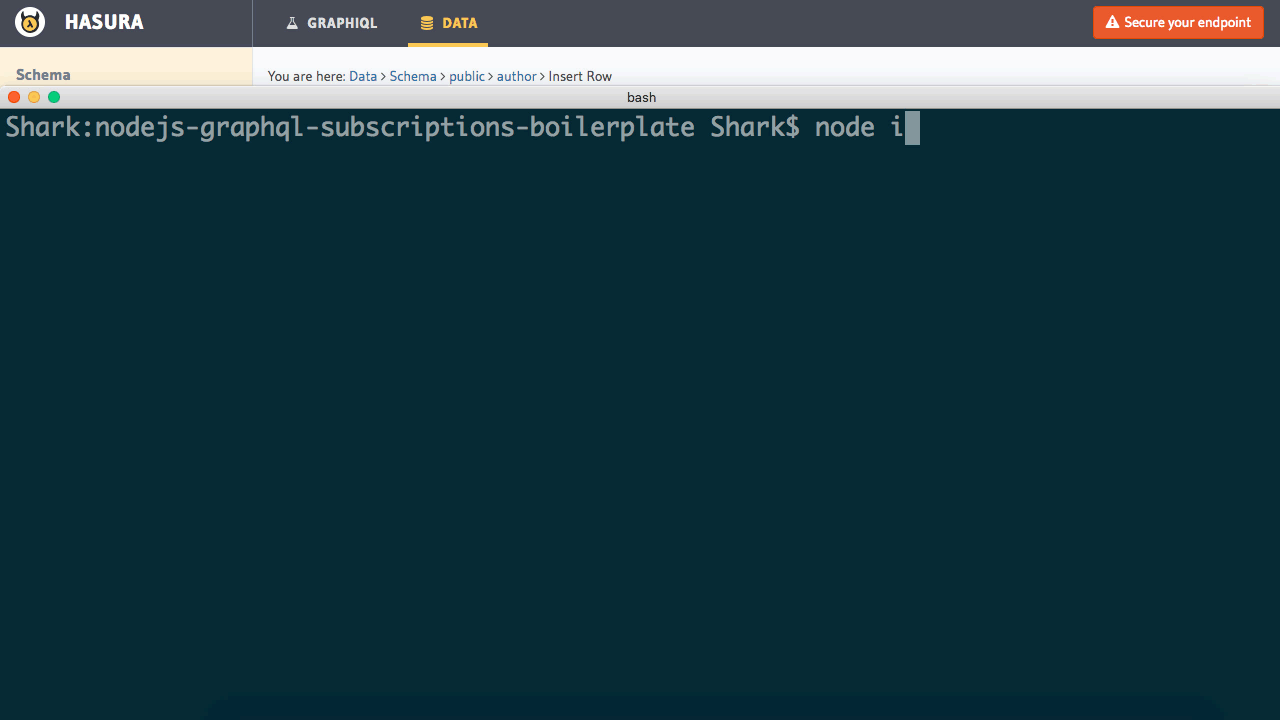 Get Started with GraphQL Now
Hasura Cloud gives you a fully managed, production ready GraphQL API as a service to help you build modern apps faster.
About Hasura
Hasura allows you to mobilize & federate your organisation's data by building a powerful, secure & flexible GraphQL API, that can query data in your databases, HTTP services, serverless functions as well as third party APIs.
---
---