HasuraCon'21: Announcing the Hasura User Conference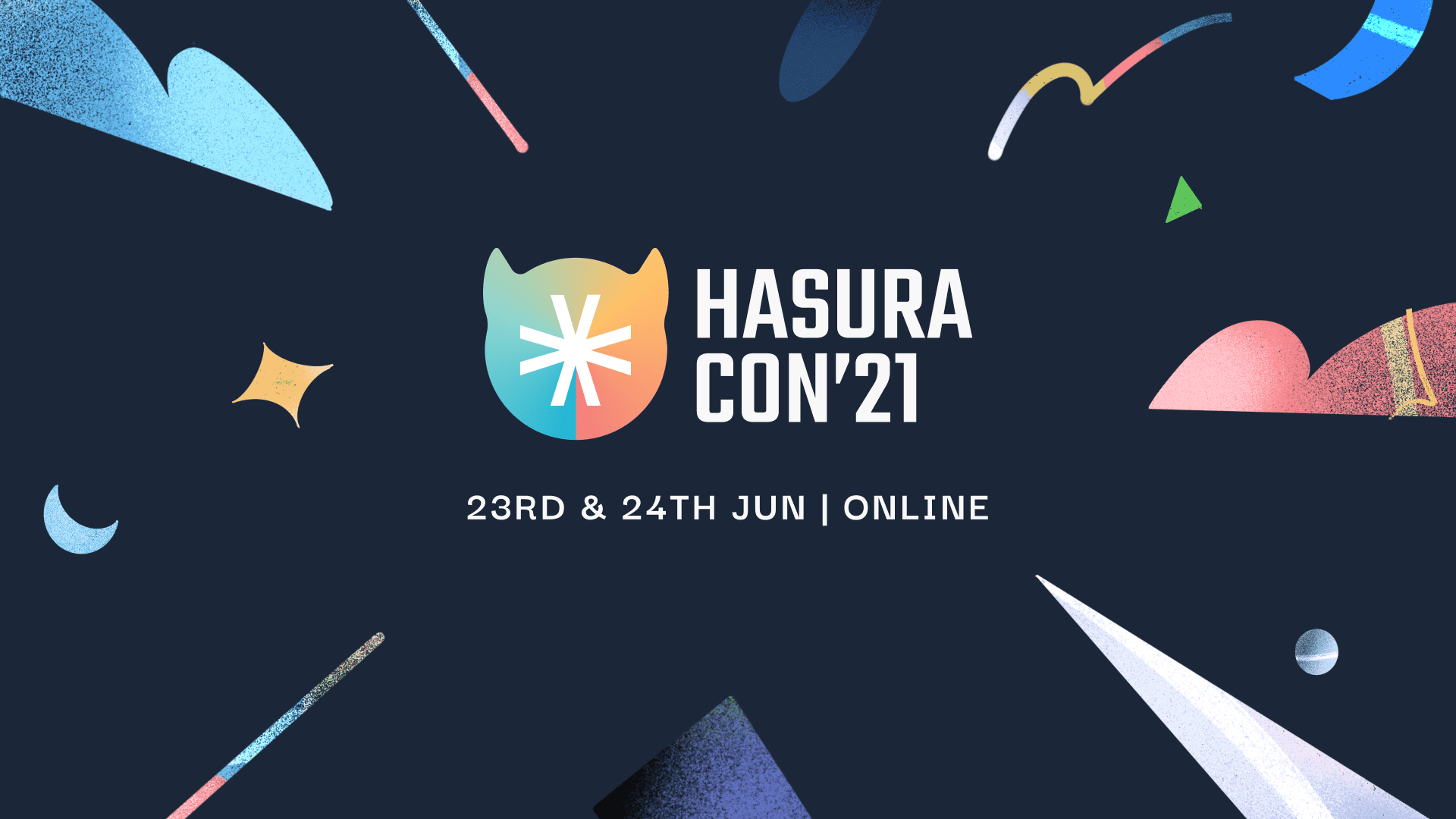 As we say on our Community page…
Community is core to the identity of Hasura - Our team is bigger than just our employees. Whether you are joining an event, getting the newsletter, writing code, answering questions, or otherwise, you are welcome here.
And now, we have the opportunity to make good on that promise.
We are delighted to announce HasuraCon'21! A conference about you, your success, and...of course…full of deep-dive technical content. We are bringing together users from all over the world for a 2 day celebration of all things Hasura!
Register now, for free, and plan on joining us on the 23rd and 24th of June.
Any conference often comes with a set of questions that need answered. Below are some of the most common. Do feel free to reach out to us if we can answer anything else.
Who is speaking?
We have already announced 4 speakers. This includes Hasura's own Tanmai Gopal (CEO / Co-founder) and Davy Stevenson (VP of Engineering). In addition, we are delighted to welcome Guillermo Rauch (CEO / Founder, Vercel) and Erik Reyna (Engineering Lead, Washington Post) to the event.
Also, the CFP is now open and can be accessed from the HasuraCon site.
Some of the topics we are interested in hearing about, include the below. However, we'd love to hear any talk ideas that you may have!
Use-cases & product showcases of applications using Hasura in production
Modernisation stories: How you used Hasura to modernise a legacy tech stack or how you used it to build new apps using an existing database
Potential impact of Hasura on the industry your product is in
Reference architecture of your Hasura apps.
Tooling that you've created that works well with Hasura.
Product integrations with Hasura (devrels, this one is for you :)).
Community oriented talks around using Hasura or being a part of the Hasura community
Who should attend?
You.
No, but really, you are welcome.
The conference will have content that ranges from live, interactive, in-depth workshops to stories of people building products with Hasura to the Hasura team sharing our roadmap to deep-dives into the tech that make Hasura...well...Hasura.
Are you an indie-dev building something in your spare time?
This conference is for you.
Are you an architect at a multinational enterprise?
This conference is for you.
Are you interested in GraphQL or have a personal attachment to a community that interacts with GraphQL?
This conference is for you.
All are welcome. All are invited. All types of humans make up the Hasura community.
How can I participate?
Put simply:
Register Now
Submit to the CFP
Contact us about sponsorships
Why am I seeing all these tickets with #HasuraCon and my favourite tech on twitter as hashtags?
In a broadly applicable software offering, like Hasura, there exist smaller communities.
Do you have an affinity for TypeScript? Show it off on your ticket.
Is Haskell the language in which you transform your monads? Make sure your friends know.
Are you a full stack engineer building in a variety of .js frameworks? Pick your favourite and announce it to the twitterverse.
Do these front-ends frameworks just prove a distraction from your love of a specific database? Ensure folk know about your passion for Postgres.
And of course this 'simple' ticketing feature has some rather interesting code behind it. Perhaps we will cover that in the future.
Any final words?
A conference is defined by its speakers and its participants. Please join us in making this an amazing event.
Our commitment is a diverse and welcoming HasuraCon for everyone, always. We are committed to an event that highlights speakers and participants from underrepresented groups in technology.