TimescaleDB
TimescaleDB is the first open-source time-series database that natively supports full SQL and powers applications in DevOps, IoT, SaaS & Machine Learning.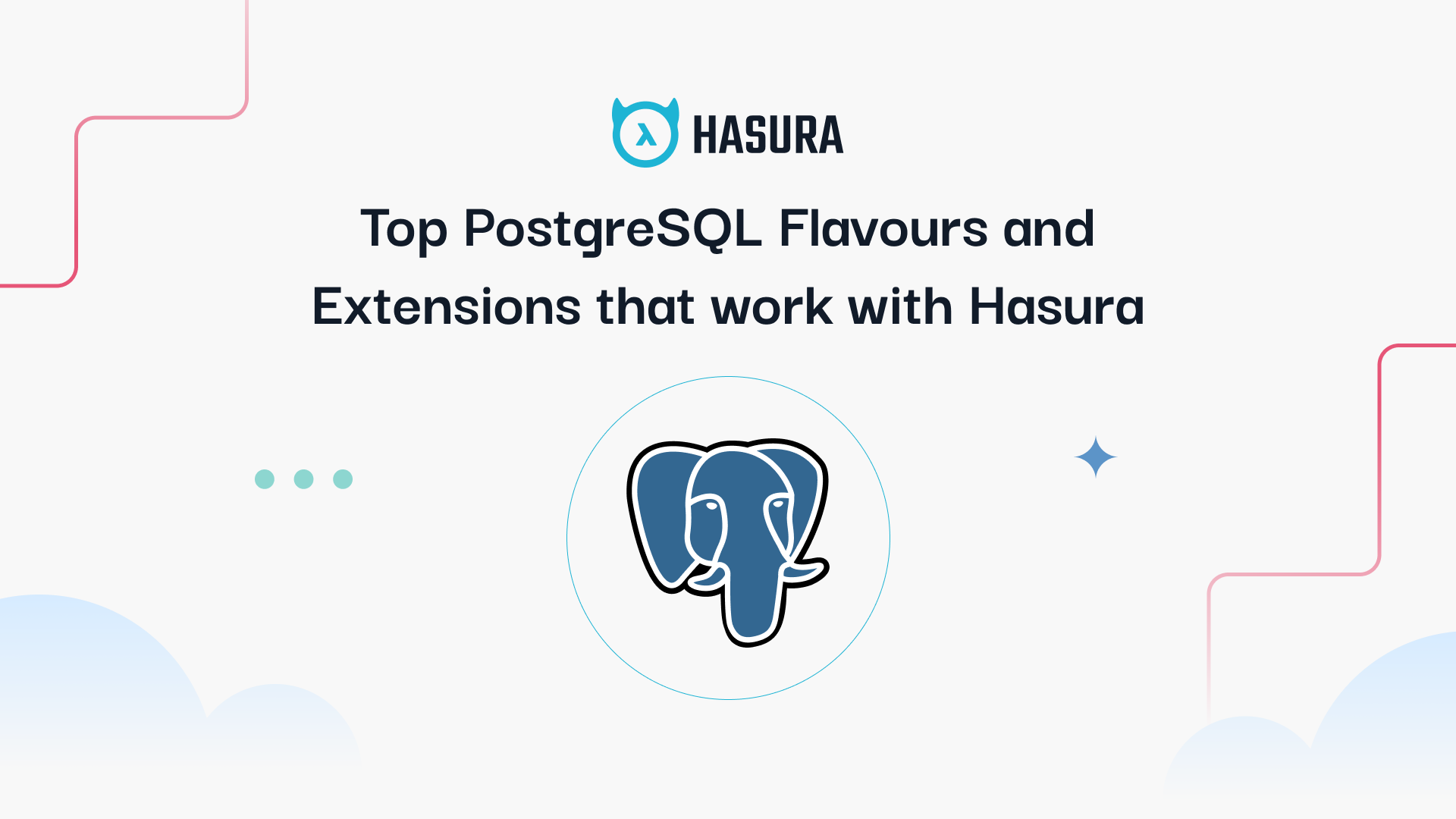 Top PostgreSQL Flavours and Extensions that work with Hasura
In this post, we will look at the different flavours and extensions of Postgres that cater to specific use cases and how Hasura supports them natively.
Get monthly product updates
Sign up for full access to our community highlights & new features.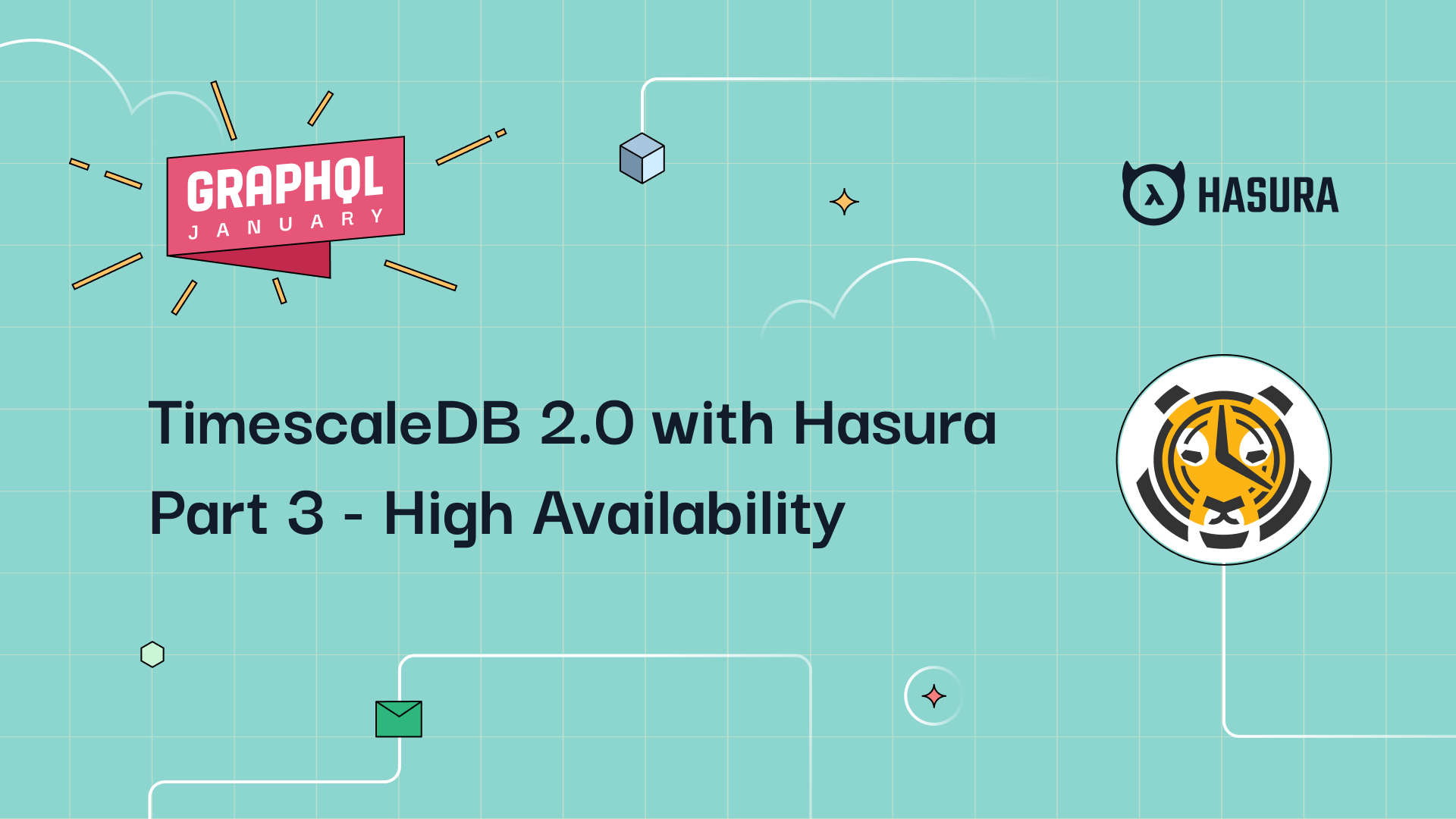 TimescaleDB 2.0 with Hasura Part 3 - High Availability
Performance and High availability are critical challenges in production. Although TimescaleDB solves performance problems, we still need to care about remaining parts. In this article, I suggest some high availability setup for single-node as well as explore multi-node replication solutions.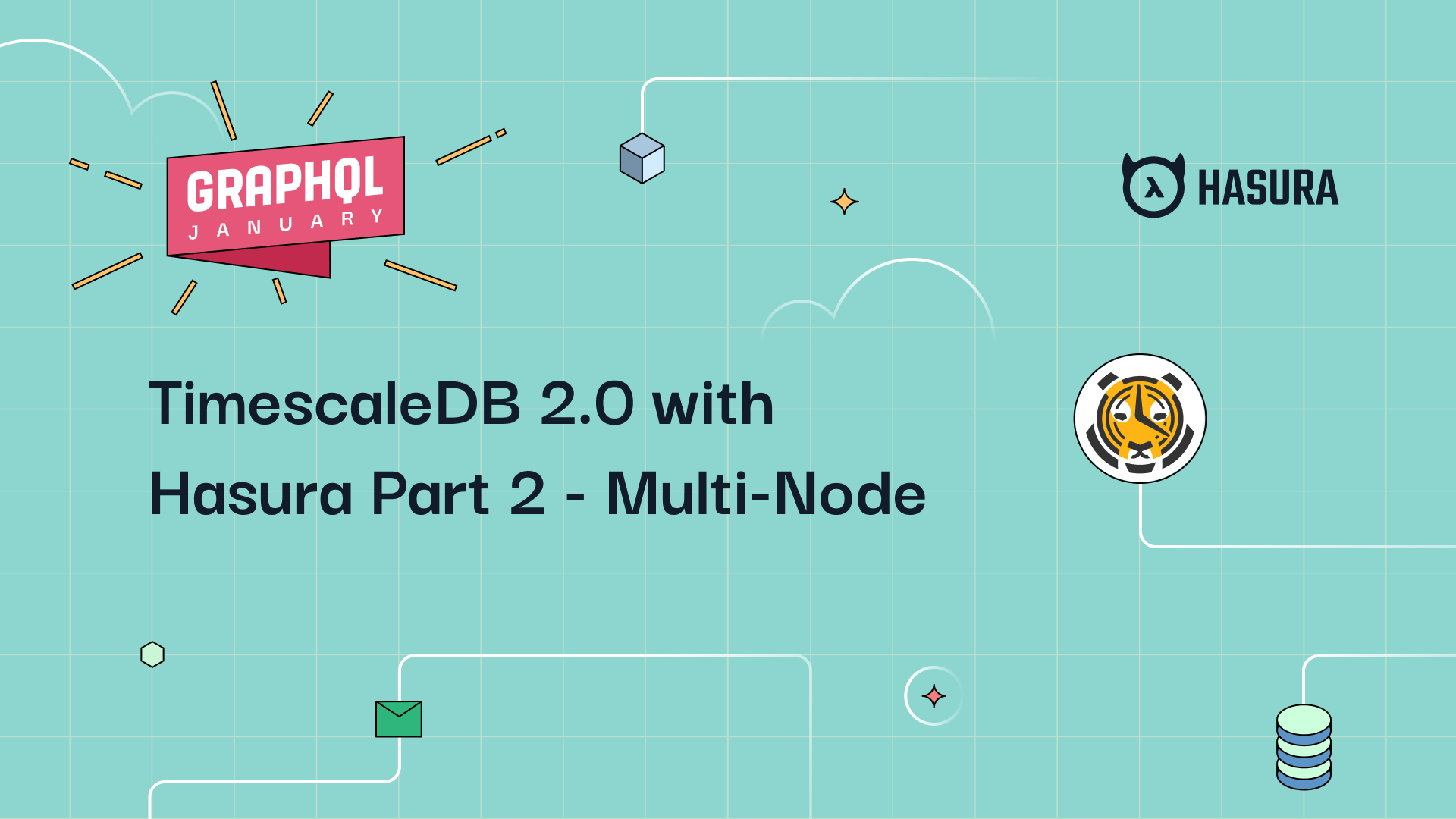 TimescaleDB 2.0 with Hasura Part 2 - Multi-Node
Multi-node is the most interesting feature of version TimescaleDB 2.0 that provides the ability to create a cluster of TimescaleDB instances to scale both reads and writes.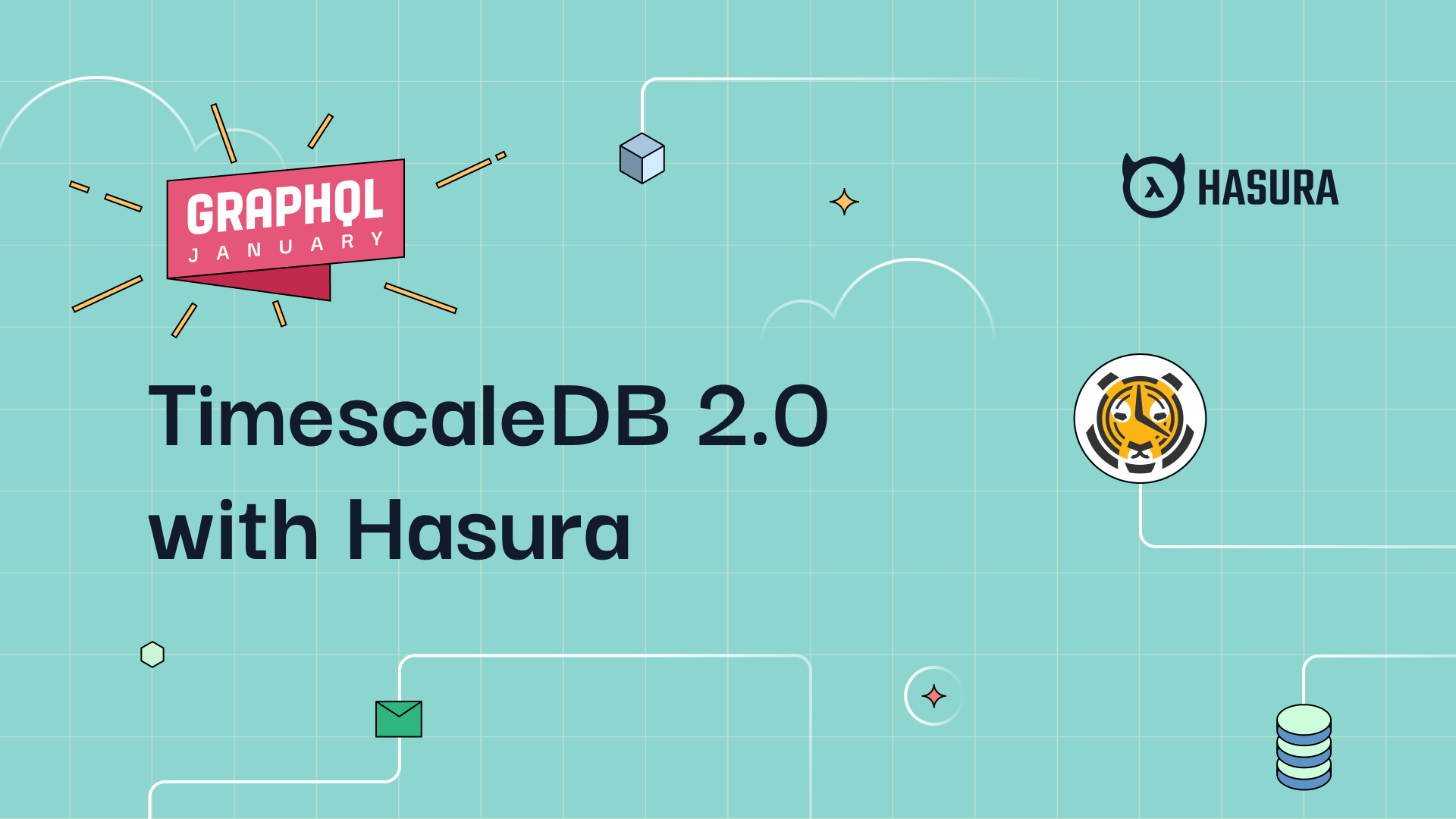 TimescaleDB 2.0 with Hasura
TimescaleDB 2.0 is a major version upgrade that has many improvements from version 1. It introduces new interesting features and capabilities, especially horizontal multi-node scaling. Because it is a PostgreSQL extension, it mostly works well with Hasura.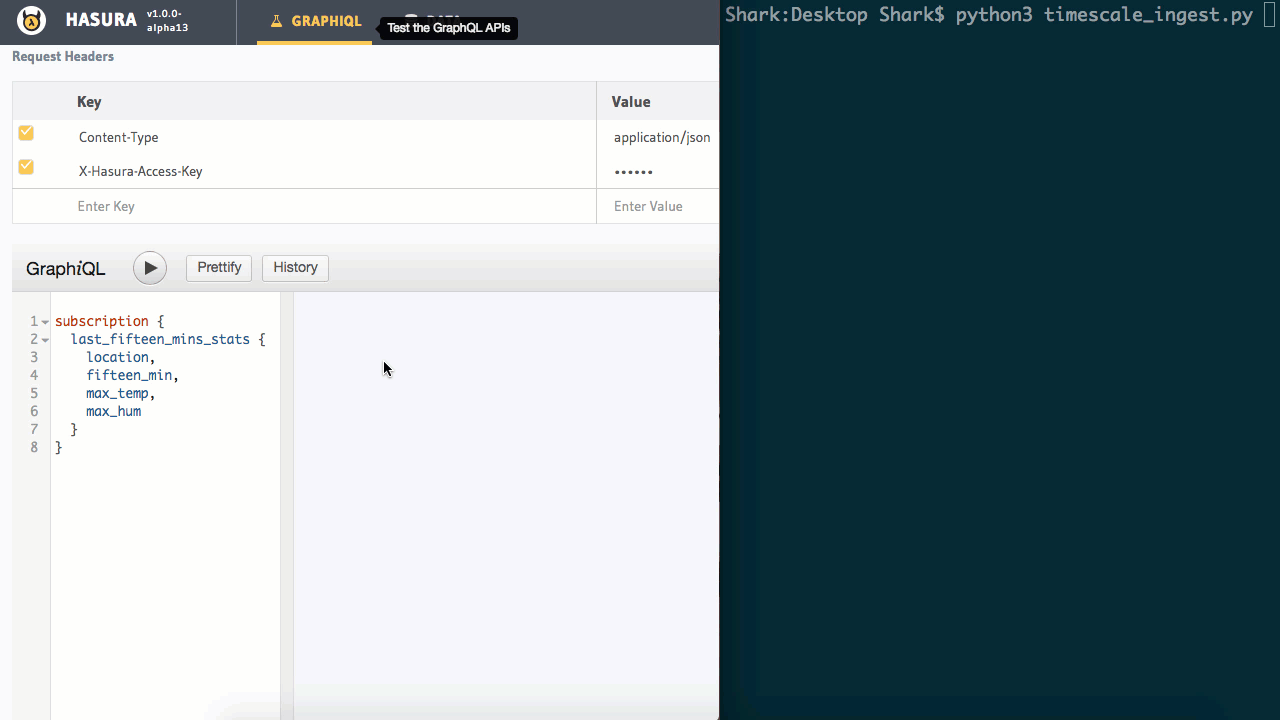 Using TimescaleDB with Hasura GraphQL
Use Hasura GraphQL on top of TimescaleDB to build powerful real-time dashboards in minutes