TimescaleDB
TimescaleDB is the first open-source time-series database that natively supports full SQL and powers applications in DevOps, IoT, SaaS & Machine Learning.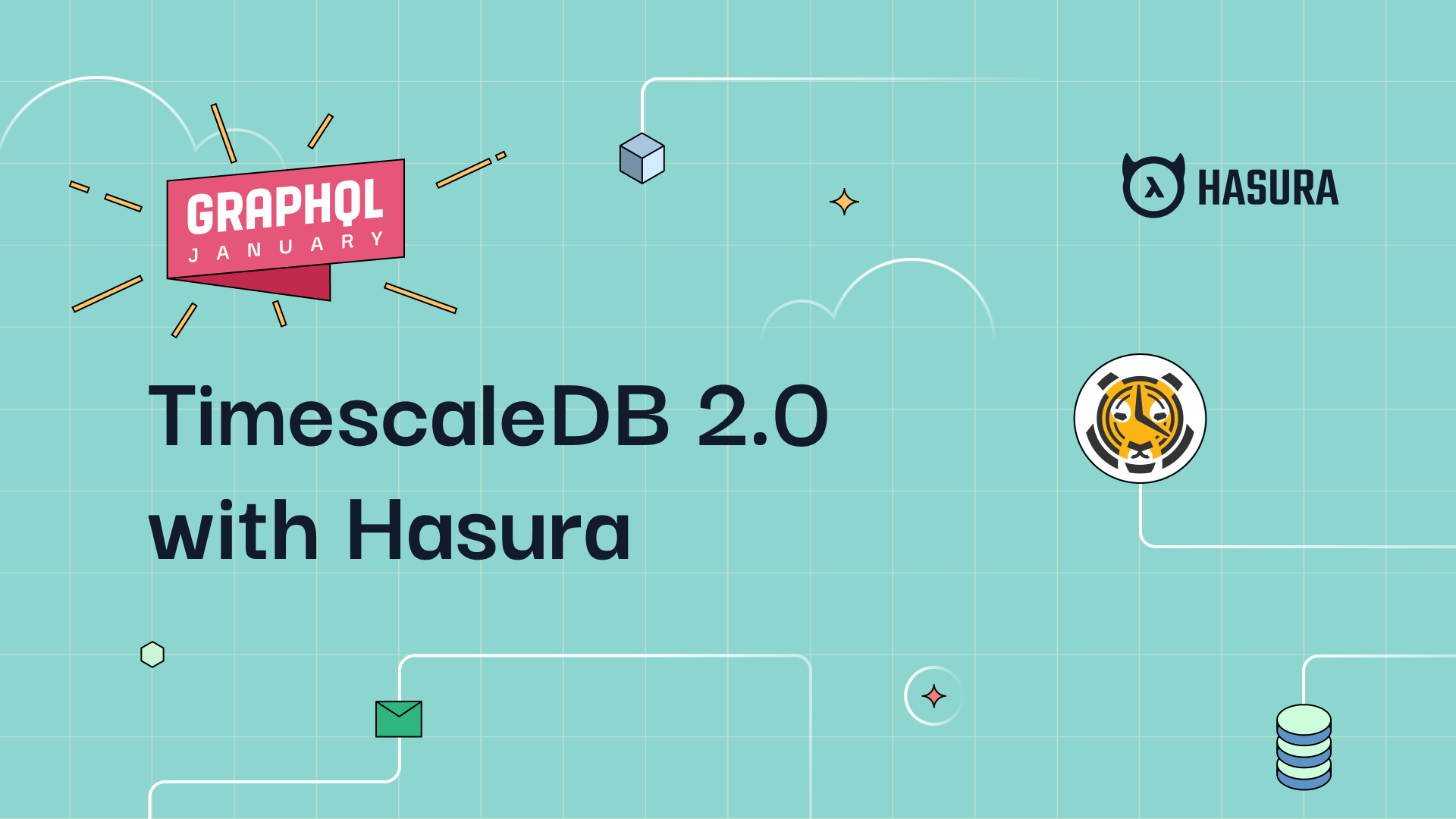 TimescaleDB 2.0 with Hasura
TimescaleDB 2.0 is a major version upgrade that has many improvements from version 1. It introduces new interesting features and capabilities, especially horizontal multi-node scaling. Because it is a PostgreSQL extension, it mostly works well with Hasura.
Stay in the know
Sign up for full access to our community highlights & new features.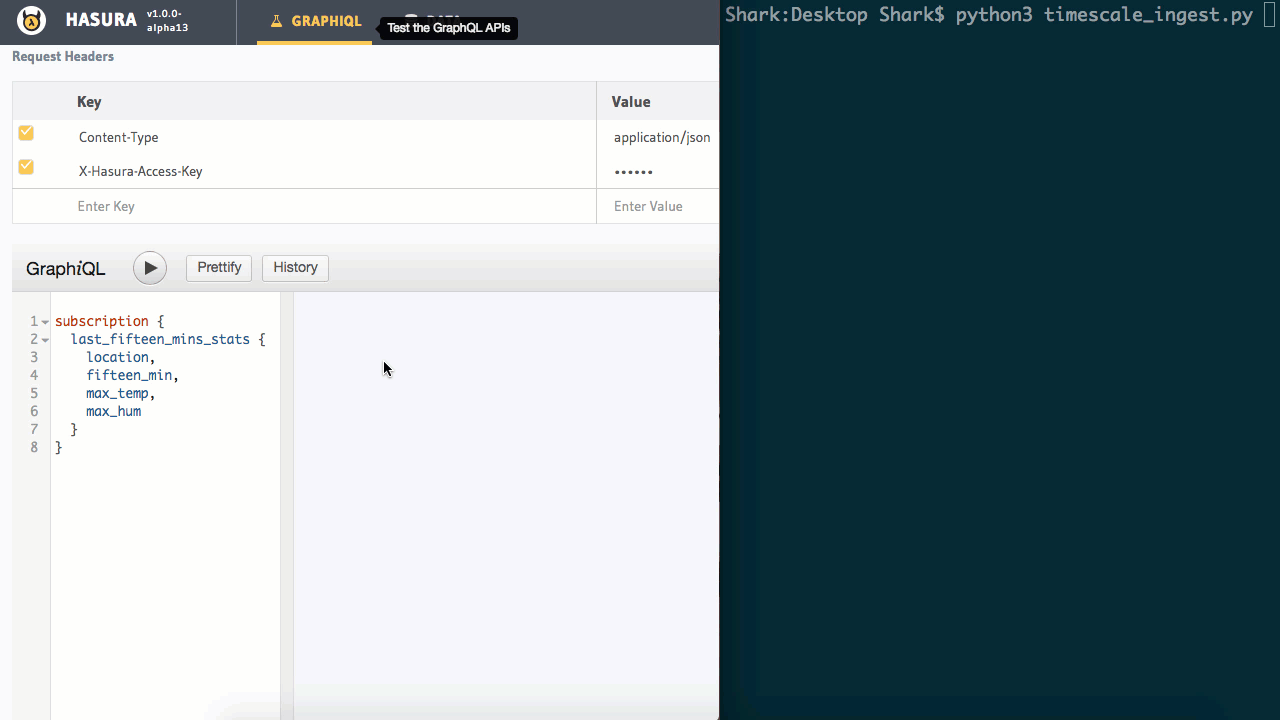 Using TimescaleDB with Hasura GraphQL
Use Hasura GraphQL on top of TimescaleDB to build powerful real-time dashboards in minutes