Introducing Hasura Monitoring with DataDog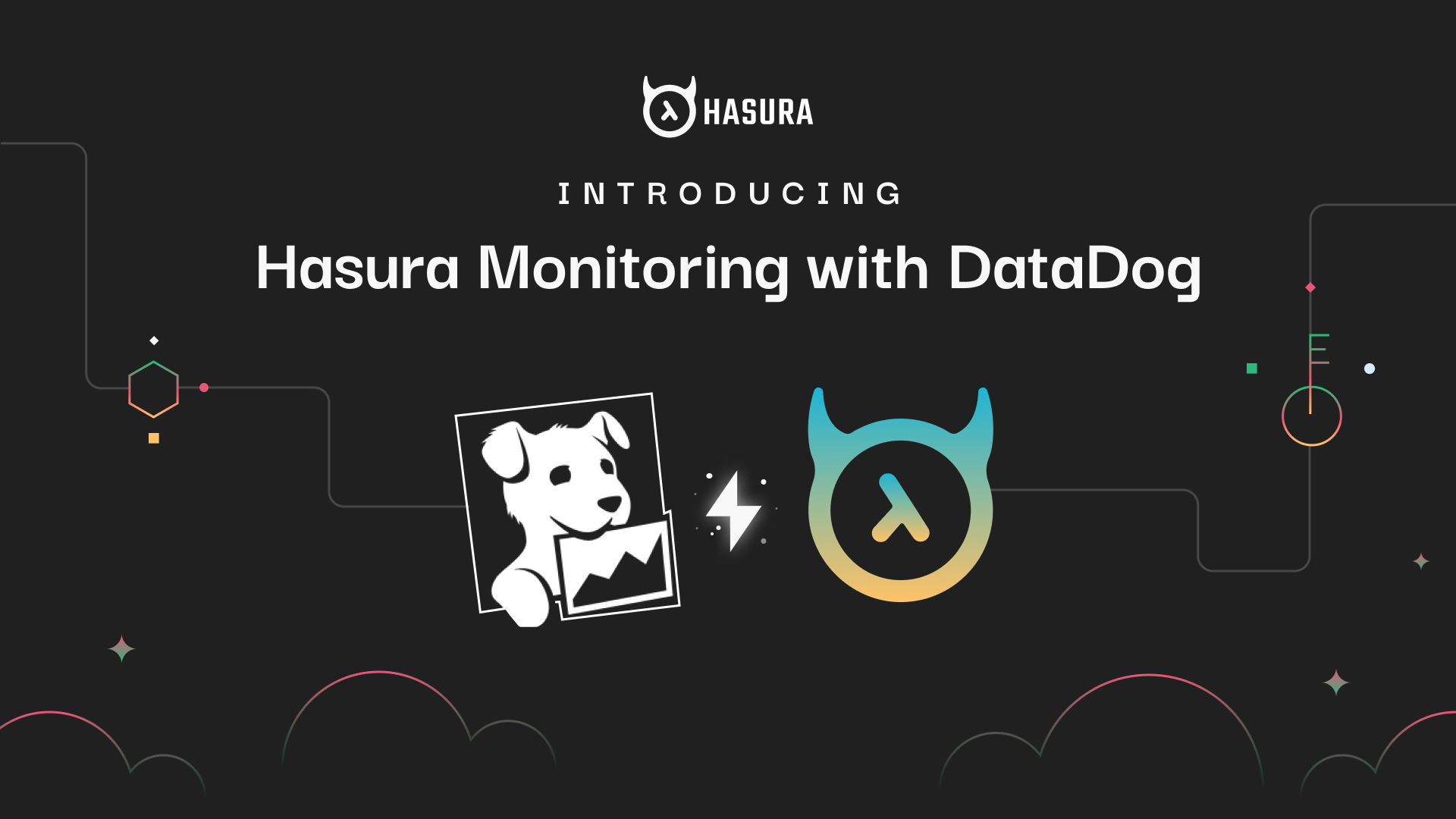 We're excited to announce that you can now monitor your Hasura projects with Datadog.  Available for Hasura Cloud's Standard Plan and with Hasura Enterprise for on-prem or private cloud deployment, this feature lets you send operation logs to your organization's Datadog dashboard.  Our docs have a great tutorial on getting started.
In Datadog you can observe all the GraphQL queries and mutations made against your Hasura project's API, and well as query success, failure, errors, and any exceptions that may occur.  With this integration, you'll now be able to monitor and quickly troubleshoot every tier and component of your application's stack - from the UI, back-end database, and now your Hasura data access and logic layer.
Getting this configured in Hasura Cloud is simple and takes just a few minutes.  To set this up In Hasura Cloud, your project settings have a new tab called Integrations and you'll see the option to add Datadog monitoring.
All you need to do is enter the Datadog API key, and a few fields that you can define yourself - Host, Tags, and Service Name - Datadog will use these to help you identify and search for Hasura metrics in their dashboard.
Get Started!
Read the docs on how to export metrics from your Hasura Cloud project.  If you haven't already, sign up for a Hasura Cloud Standard Plan to start monitoring your Hasura project with Datadog.

We also have an always-free plan and great getting started tutorial if you're new to Hasura and GraphQL.  Try it out!