Announcing HasuraCon 2023 Call for Proposals
HasuraCon is back this year for a free three-day virtual event, June 20-22, which brings together thousands of developers from around the globe. Well, the Call for Proposals is open now through Friday, March 10 and we want to hear from you!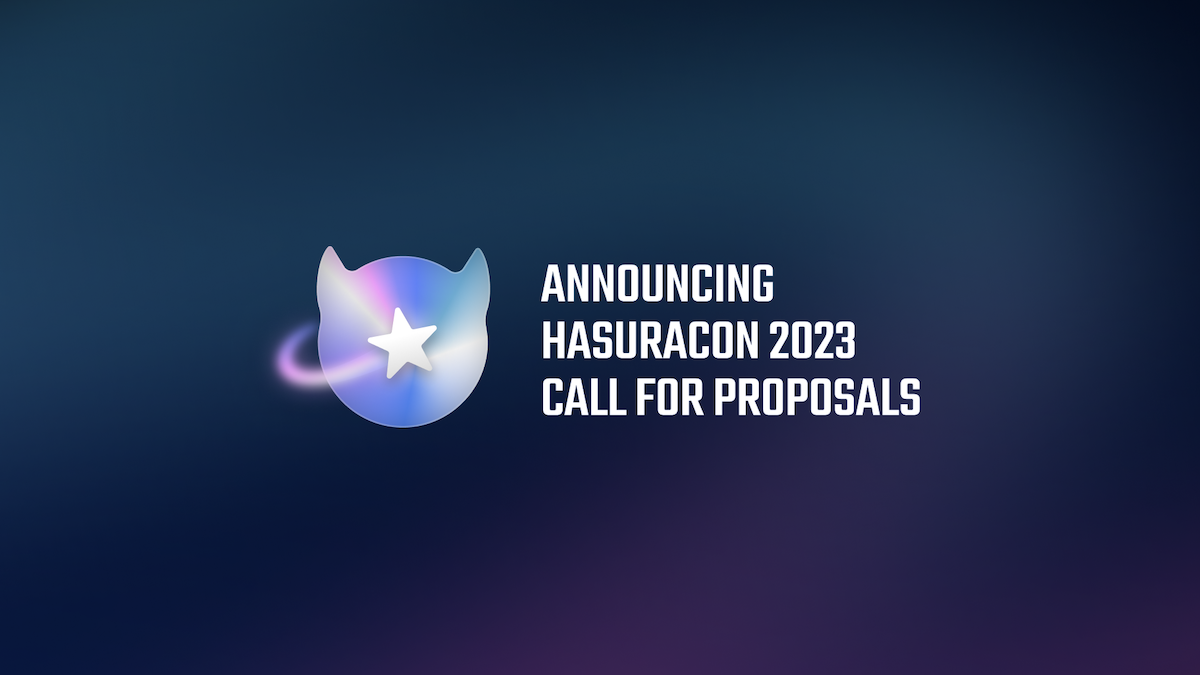 We know the Hasura dev community is involved in all sorts of interesting projects. And so, while we offer up some guidelines below for the types of talks we're interested in showcasing at HasuraCon 2023, we're really just prompting you to think about your project and ways to build a talk around it.

What makes your project unique or exciting, specific Hasura features you can't live without, the takeaways, tips, tricks, or recommendations for those just getting started… whatever it is, we'd love to hear from you!
If you'd like a little more context, check out some talks from last year's event.

Some ideas to get you started:
Hasura in Production
What problem are you solving with Hasura? What does your architecture look like, and why? What was the before/after, and where is the project headed next?
Feature Deep Dives
Share a deep dive on how you're using a specific Hasura feature, such as streaming subscriptions, or event triggers to solve a specific task.

Best Practices
Help the Hasura community learn from your journey so they walk the same path a little quicker and with less bruises.

Architecture Show-And-Tell
Illustrate how Hasura fits into your technical stack, what drove your design decisions, and the pros and cons of those choices.

Hacked on Hasura
Using Hasura in unconventional and interesting ways? Tell the community!

Ready to learn more and save the date for HasuraCon 2023?
>>Sign me up