Relay
Relay is an opinionated JavaScript framework for declaratively fetching and managing GraphQL data. The Hasura GraphQL engine serves a Relay schema for Postgres tables which have a primary key defined.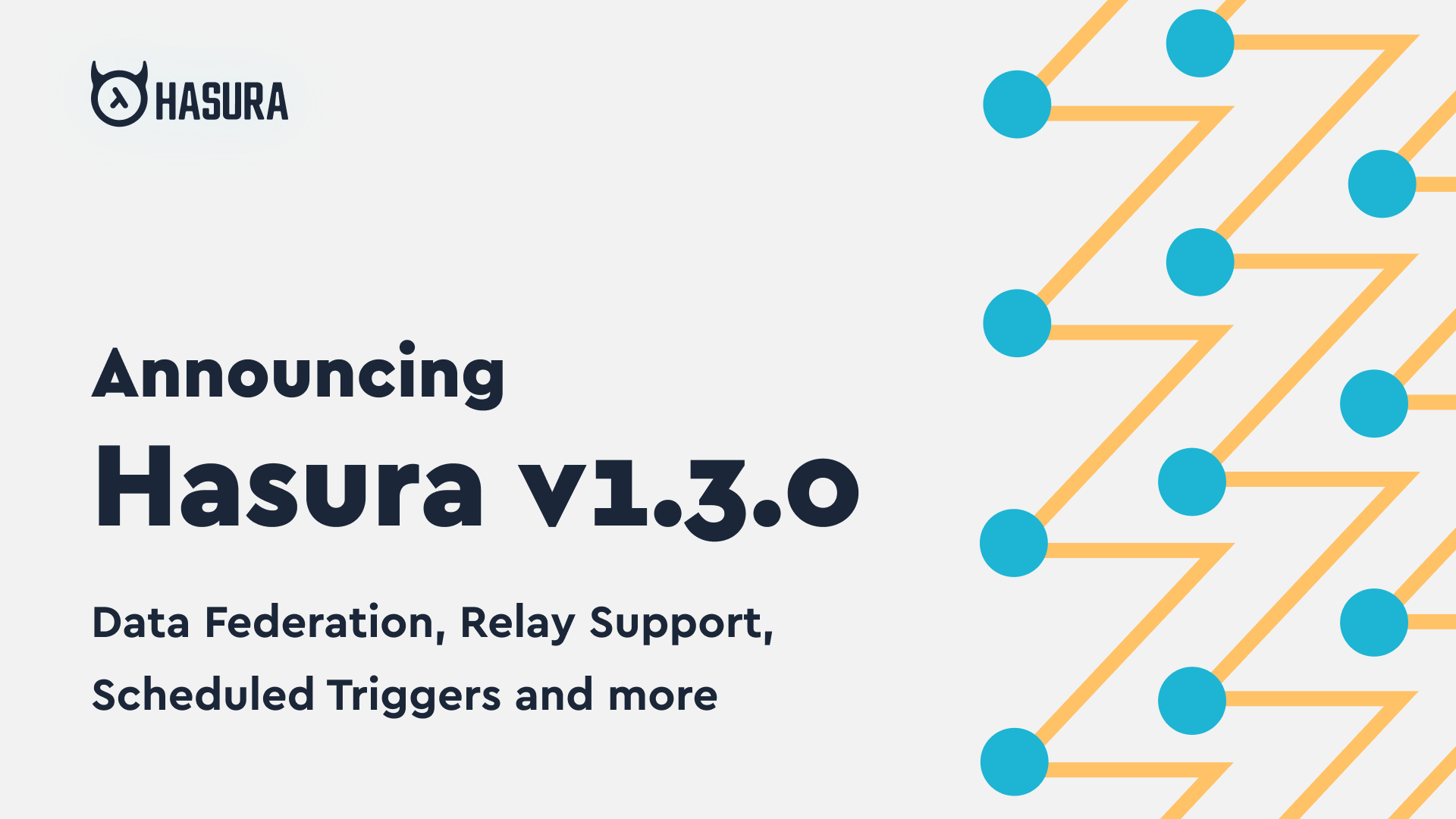 Announcing Hasura GraphQL v1.3 - Data Federation, Relay, Scheduled Triggers and more
After few weeks of being in beta, Hasura v1.3.0 is now released. This is one of the biggest Hasura releases till date, with 3 huge features being launched - Remote Joins, Relay support and Scheduled Triggers.
Stay in the know
Sign up for full access to our community highlights & new features.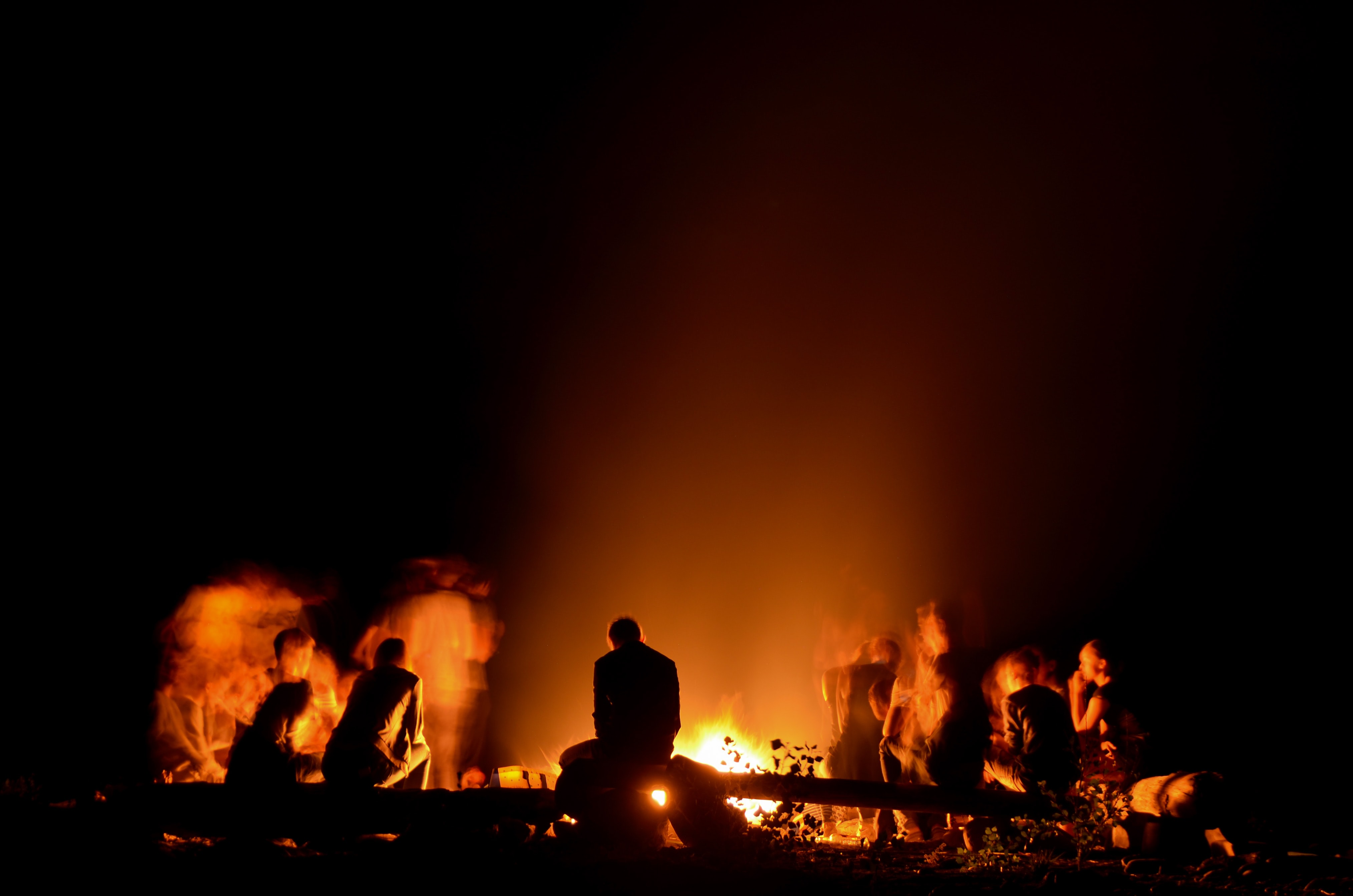 Announcing another set of GraphQL Fireside Chats: a Special Series of Online Events
A series of live streamed panel discussions about GraphQL and its ecosystem. This edition explores using GraphQL along with Angular, React, Vue and Relay.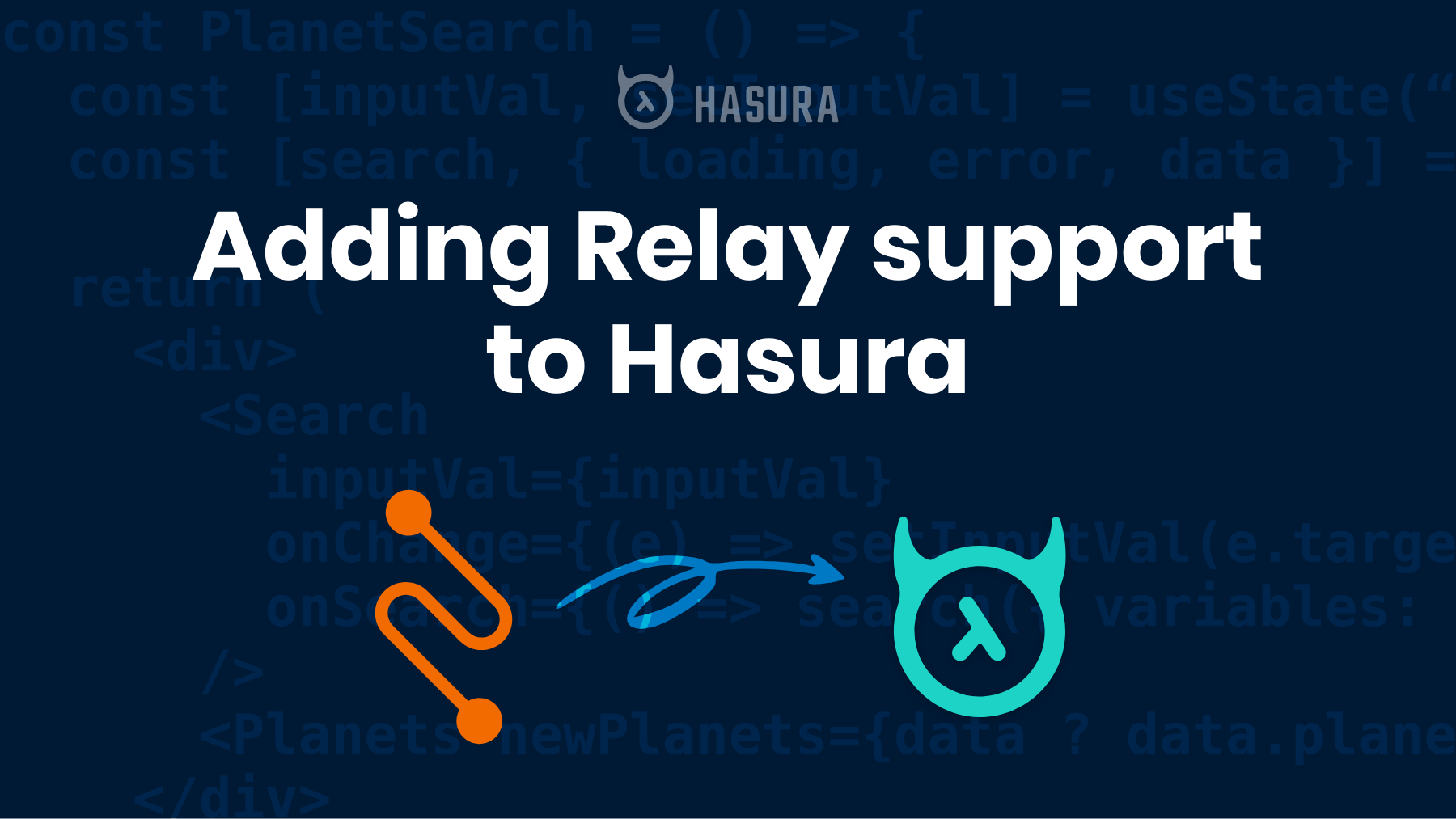 Adding Relay support to Hasura
Relay is a JavaScript framework for declaratively fetching and managing GraphQL data. Hasura now has Relay support and we'd love your feedback!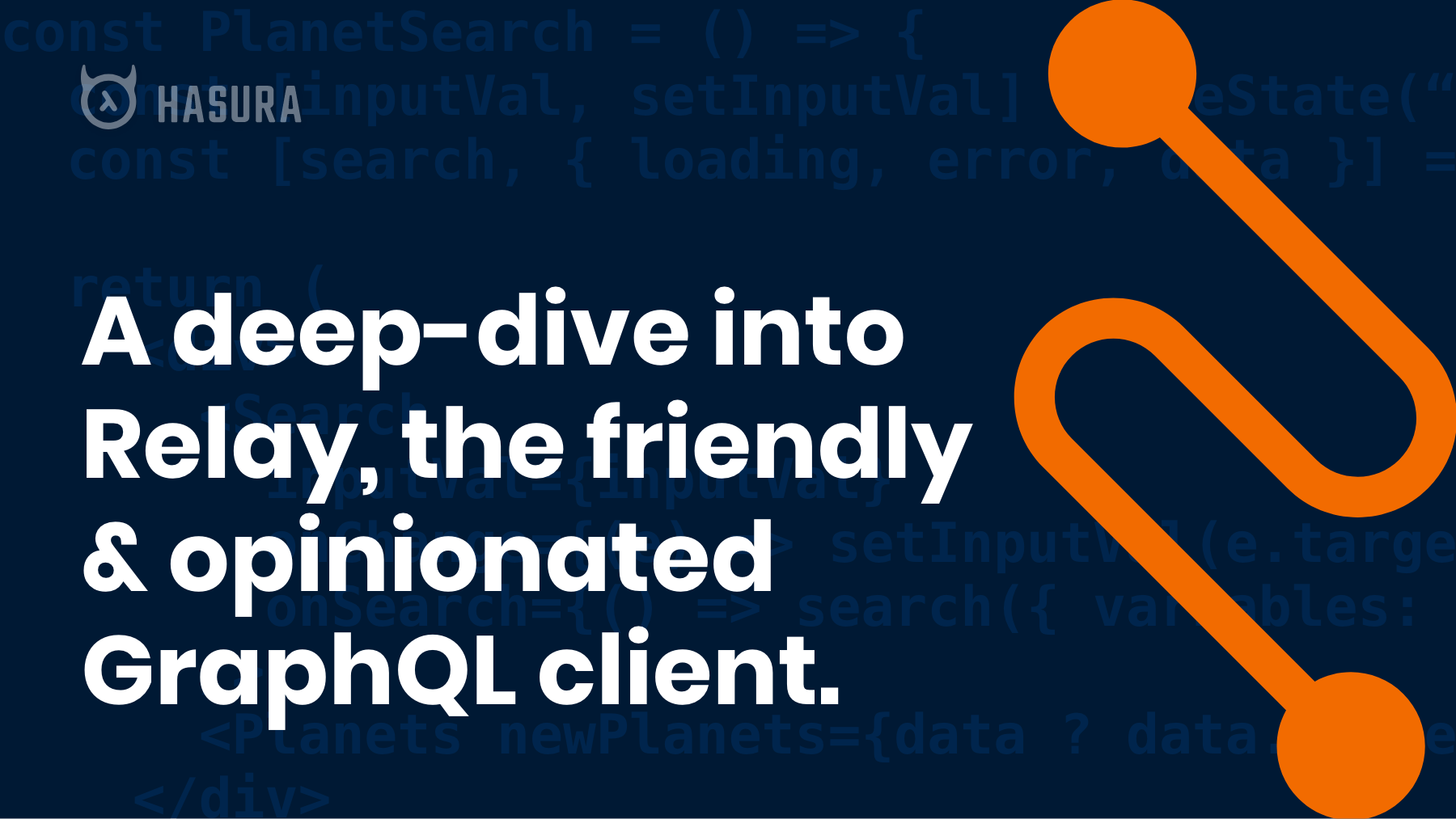 A deep-dive into Relay, the friendly & opinionated GraphQL client
A comprehensive guide to building performant, type-safe apps with Relay, from GraphQL fragments and query best practices, to the Relay compiler and the server spec.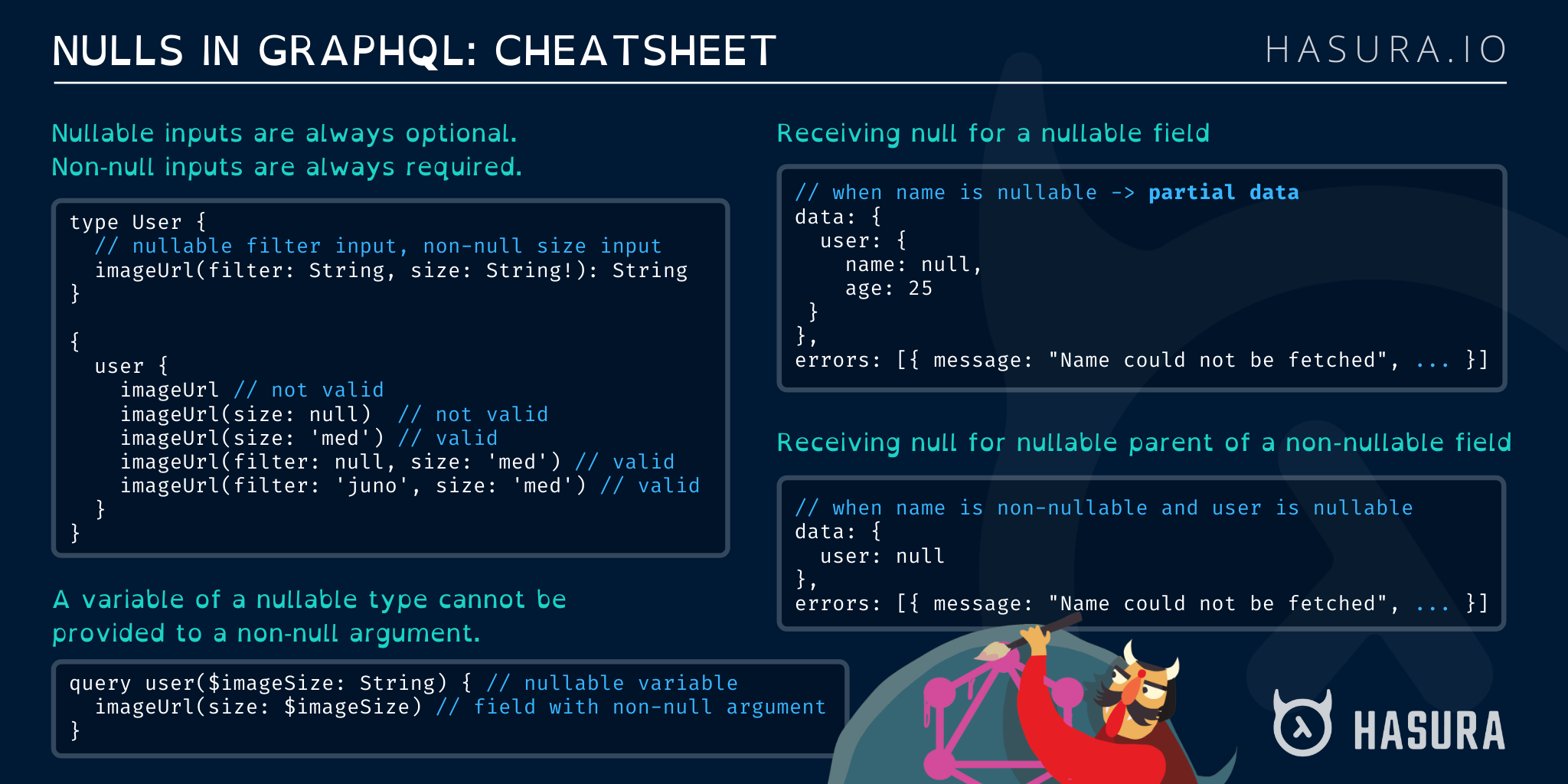 Nulls in GraphQL: Cheatsheet
What nulls mean in GraphQL queries and responses, pros and cons of nullability, and different approaches to error handling by Apollo and Relay.