Connect Postgres to Hasura
Connecting an application database is very simple with Hasura. Hasura supports connectors to most popular databases. Head to the Data tab and click on Connect Database.
Launch the Hasura Console - our GUI for managing our Hasura instance - by navigating to: http://localhost:8080/console.
Select Postgres from the list of connectors and click Connect Existing Database: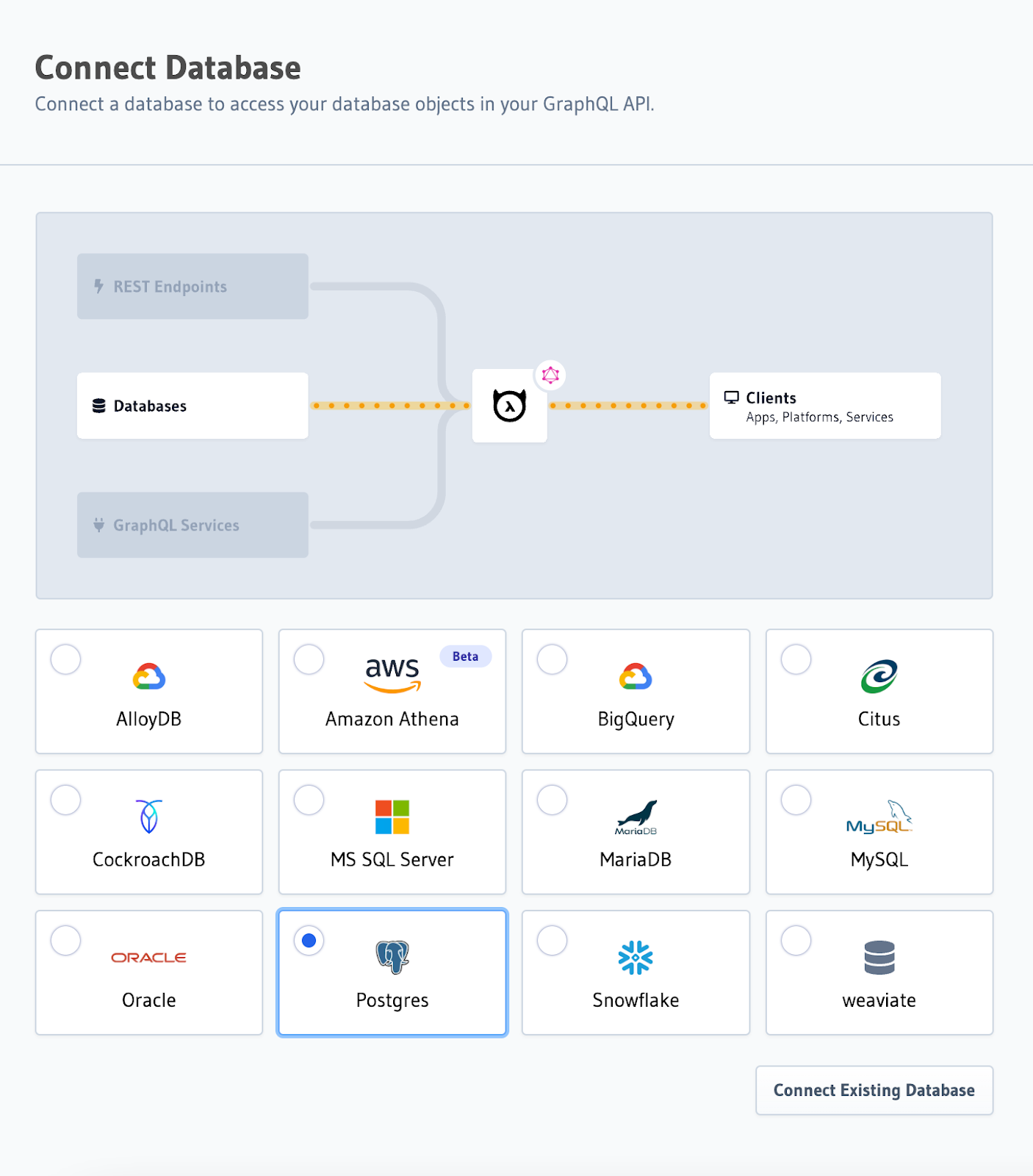 We'll give our database the name of HRTool and provide the path as an environment variable using HASURA_GRAPHQL_METADATA_DATABASE_URL. In our docker-compose.yaml file, we have already set this environment variable to the connection string of the Postgres container we're running.
Finish by clicking Connect Database.
Did you find this page helpful?
Start with GraphQL on Hasura for Free
Build apps and APIs 10x faster
Built-in authorization and caching
8x more performant than hand-rolled APIs