Create a remote relationship
As the name goes, by defining this relationship across databases, you'll be able to join and query the data of these tables.
We need to define a remote relationship from our vector db to our relational database. Head to the Data tab and choose the Resume database and, within that, the Resume table. Click on the Relationships tab and click Add Relationship to enter the following information: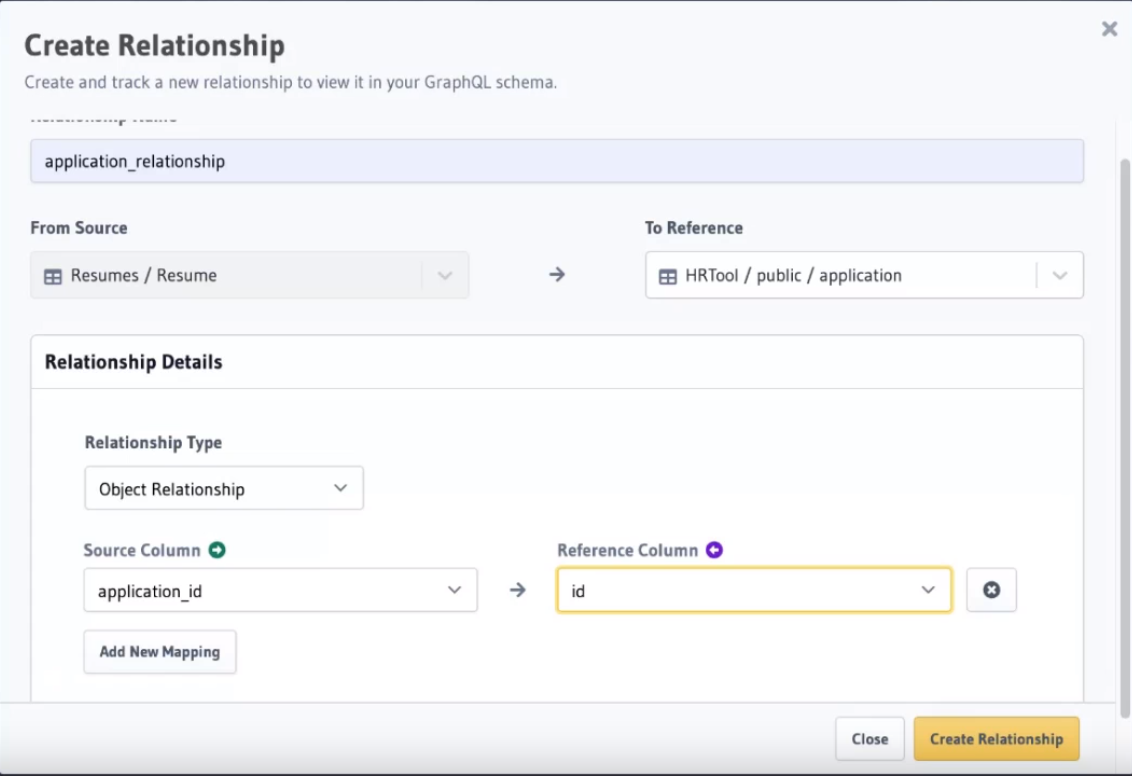 All in all, if your Console looks like this — you should be set 🎉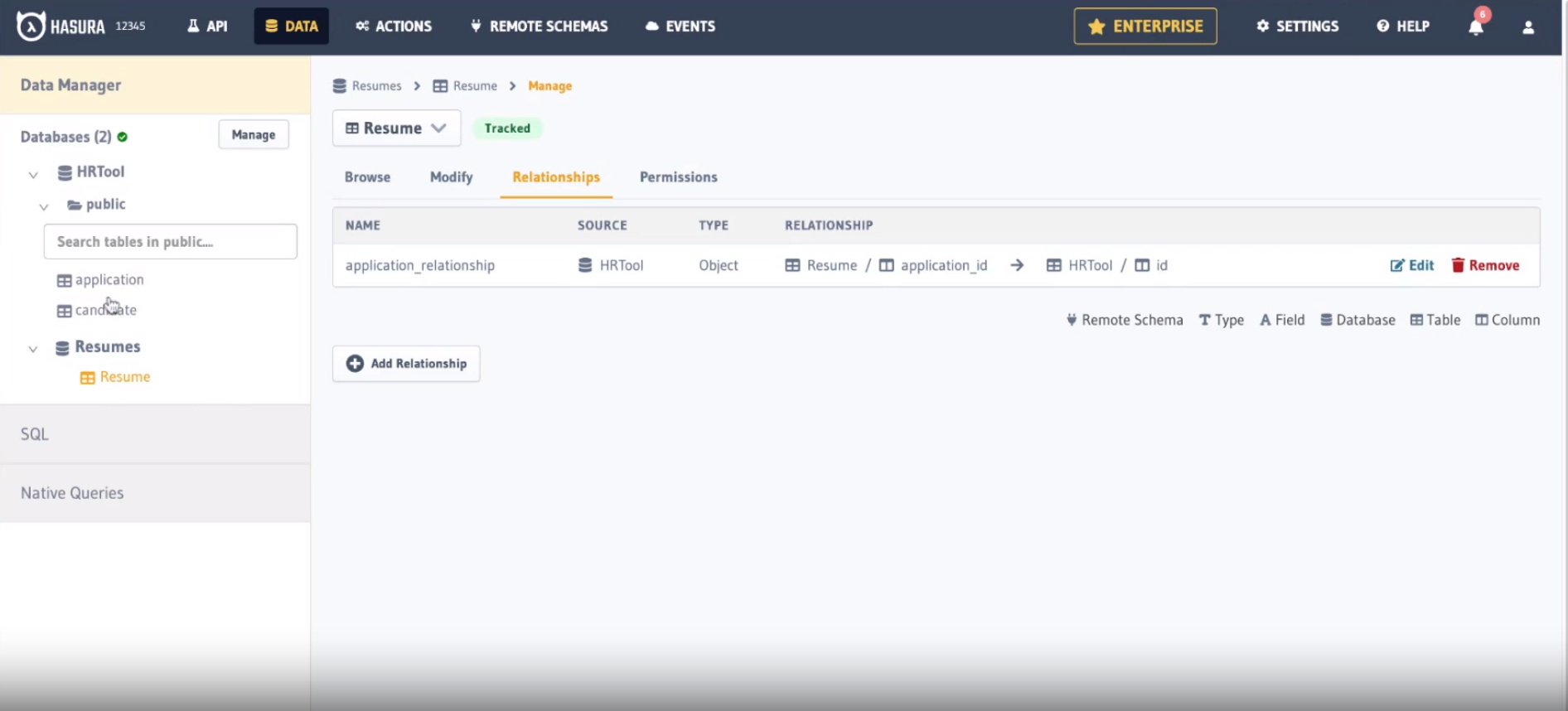 Did you find this page helpful?
Start with GraphQL on Hasura for Free
Build apps and APIs 10x faster
Built-in authorization and caching
8x more performant than hand-rolled APIs