Deploy Hasura
Edit on GitHub
Let's start by deploying Hasura.
One-click deployment on Heroku
The fastest way to try Hasura out is via Heroku.
Click on the following button to deploy GraphQL Engine on Heroku with the free Postgres add-on:

This will deploy Hasura GraphQL Engine on Heroku. A PostgreSQL database will be automatically provisioned along with Hasura. If you don't have an account on Heroku, you would be required to sign up. Note: It is free to signup and no credit-card is required.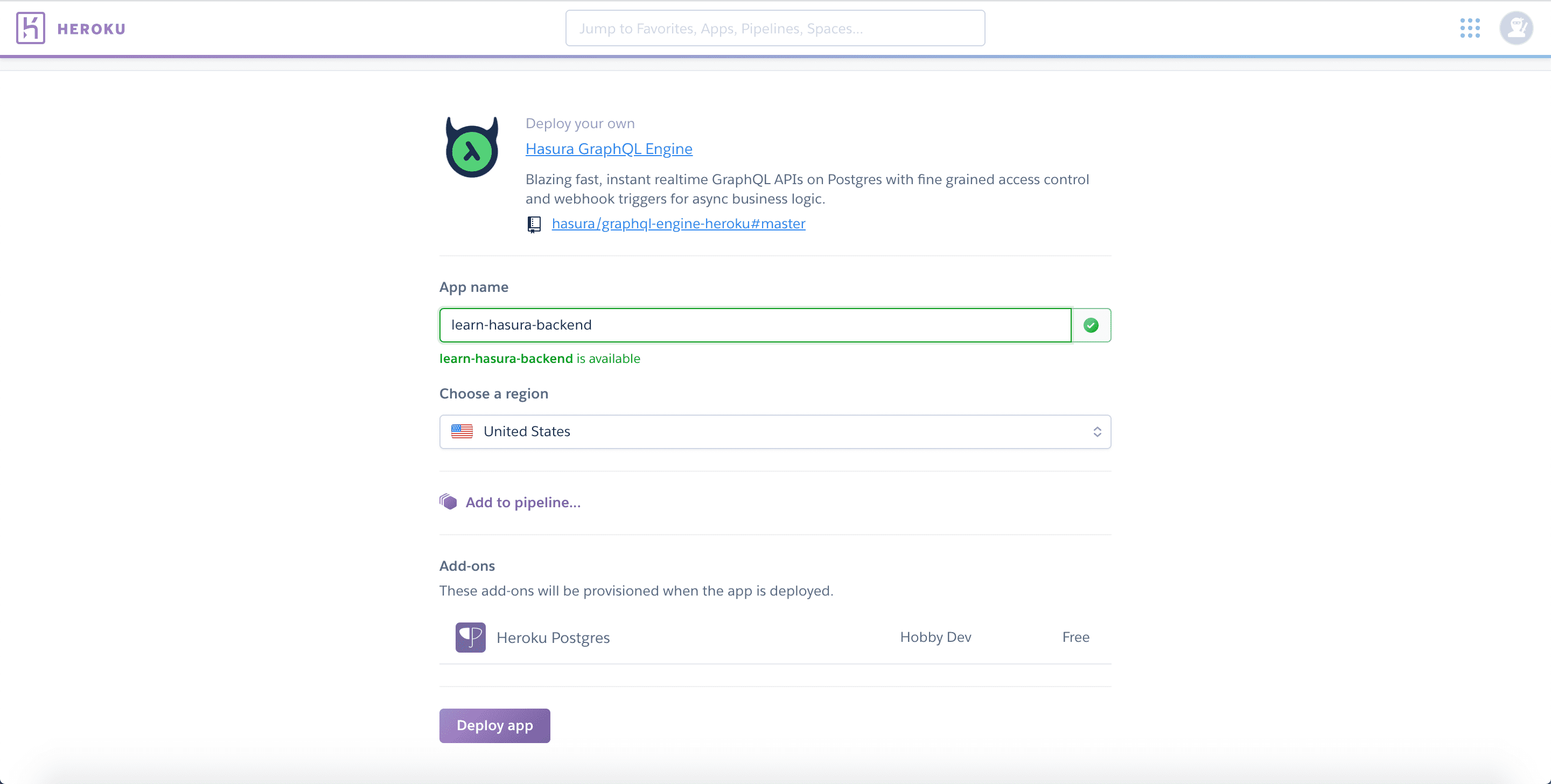 Type in the app name, select the region of choice and click on Deploy app button.
Hasura Console
Once the app is deployed, you should see the following on your Heroku dashboard.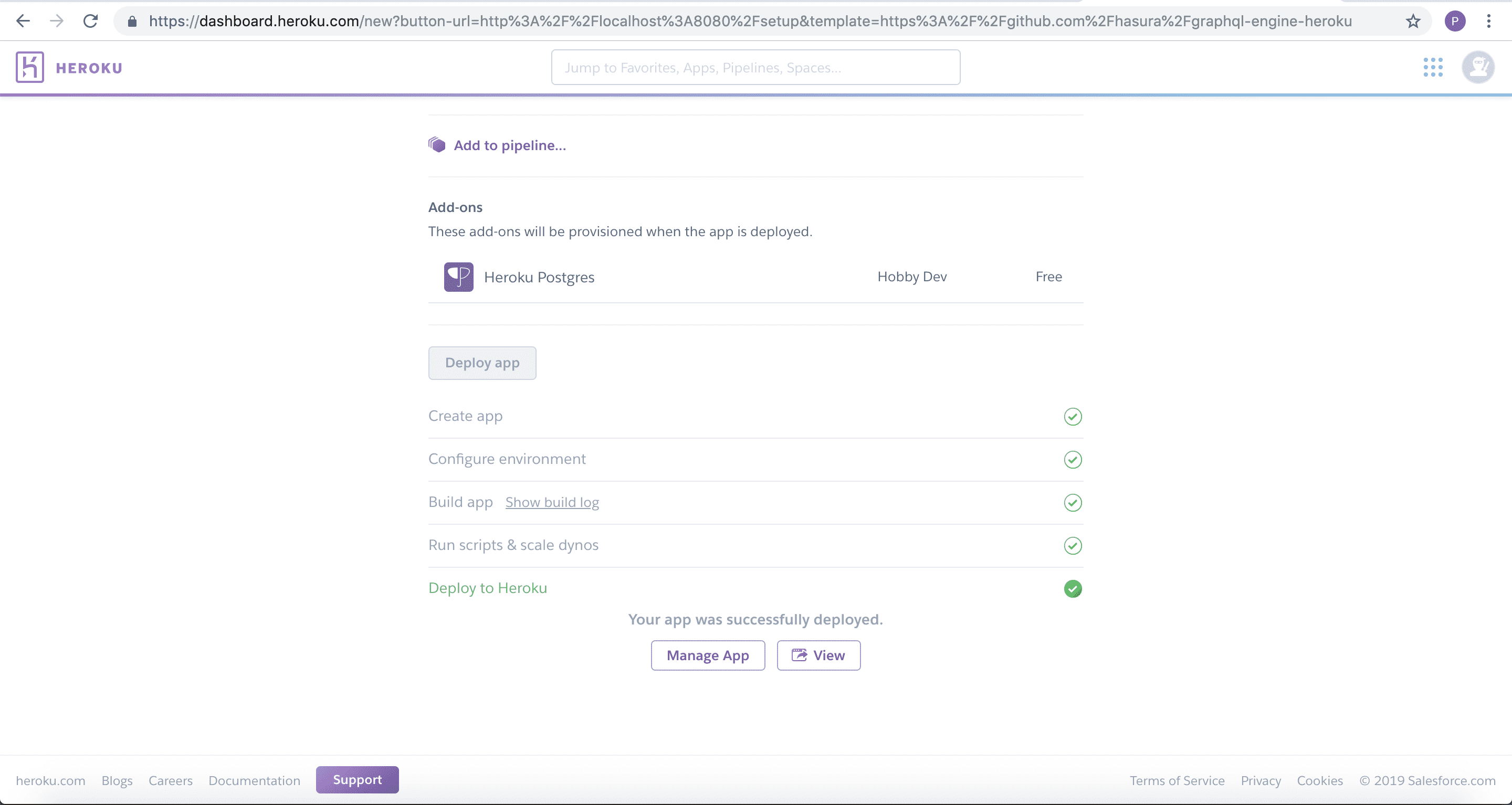 Open the Hasura console

Click on the View button to open the app. Alternatively you can always visit https://<app-name>.herokuapp.com (replace <app-name> with your app name) to open the admin console.
It should look something like this: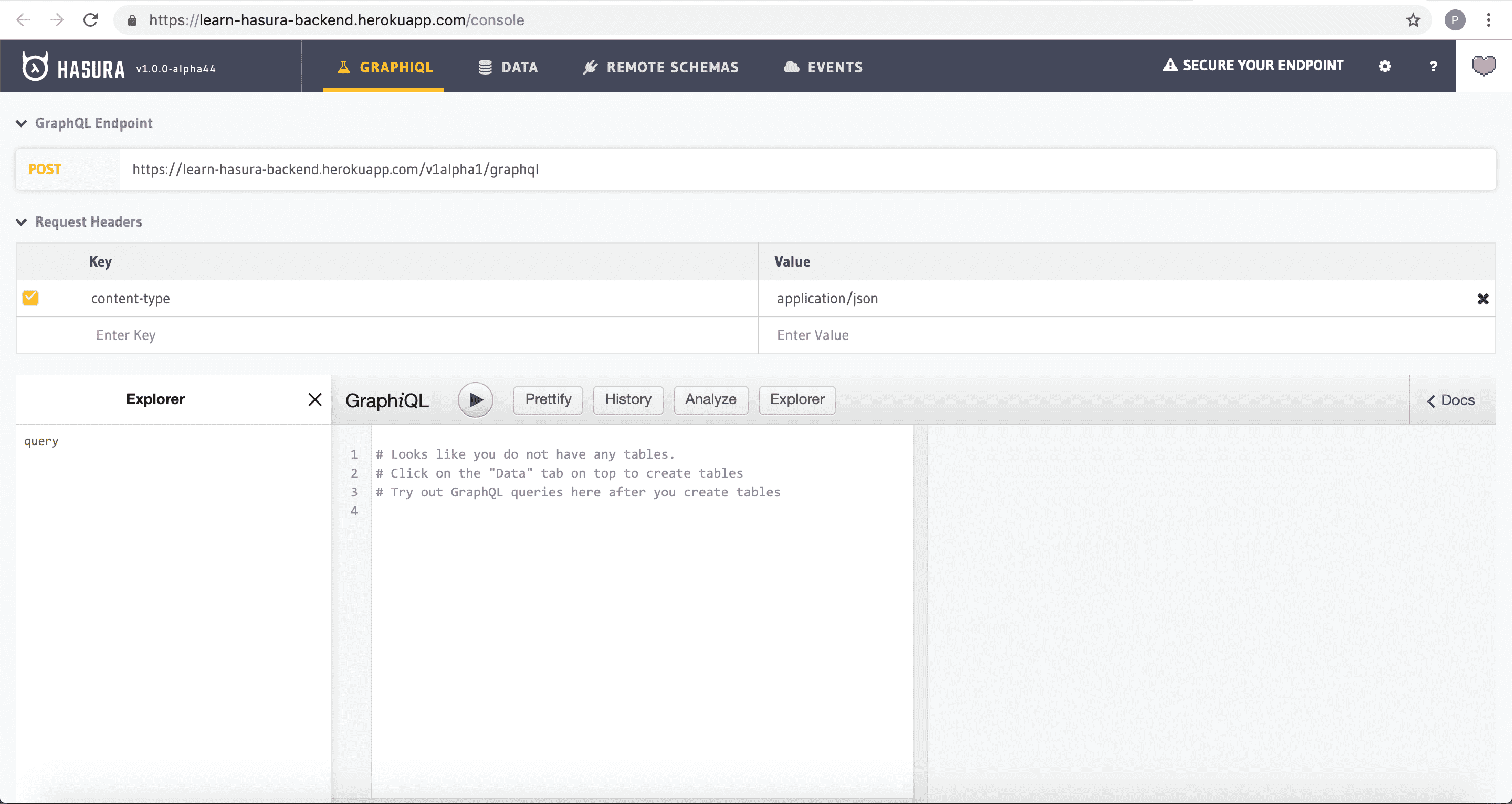 Great! You have now deployed Hasura GraphQL Engine and have the admin console ready to get started!