SQL Server database backup
A database backup is a copy of the SQL Server data. A backup is used to restore and recover the data after a failure or during database migration. A database backup can be stored on a backup device such as a disk or a URL.
Types of backups
Full backup: Complete backup of the database, including the data and the transaction logs at the time of backup.
Differential backup: A differential backup records only the data that has changed since the last complete or differential(partial) backup.
Transaction Log backup: Backup of transaction logs.
Pre-requisite
MSSQL Server
SQL Server Management Studio (SSMS)
Create a full database backup
Connect to an instance of MS SQL Server database engine.
In the Object Explorer expand Databases.
Select and right-click on your database (HASURA), and then select Tasks > Back Up....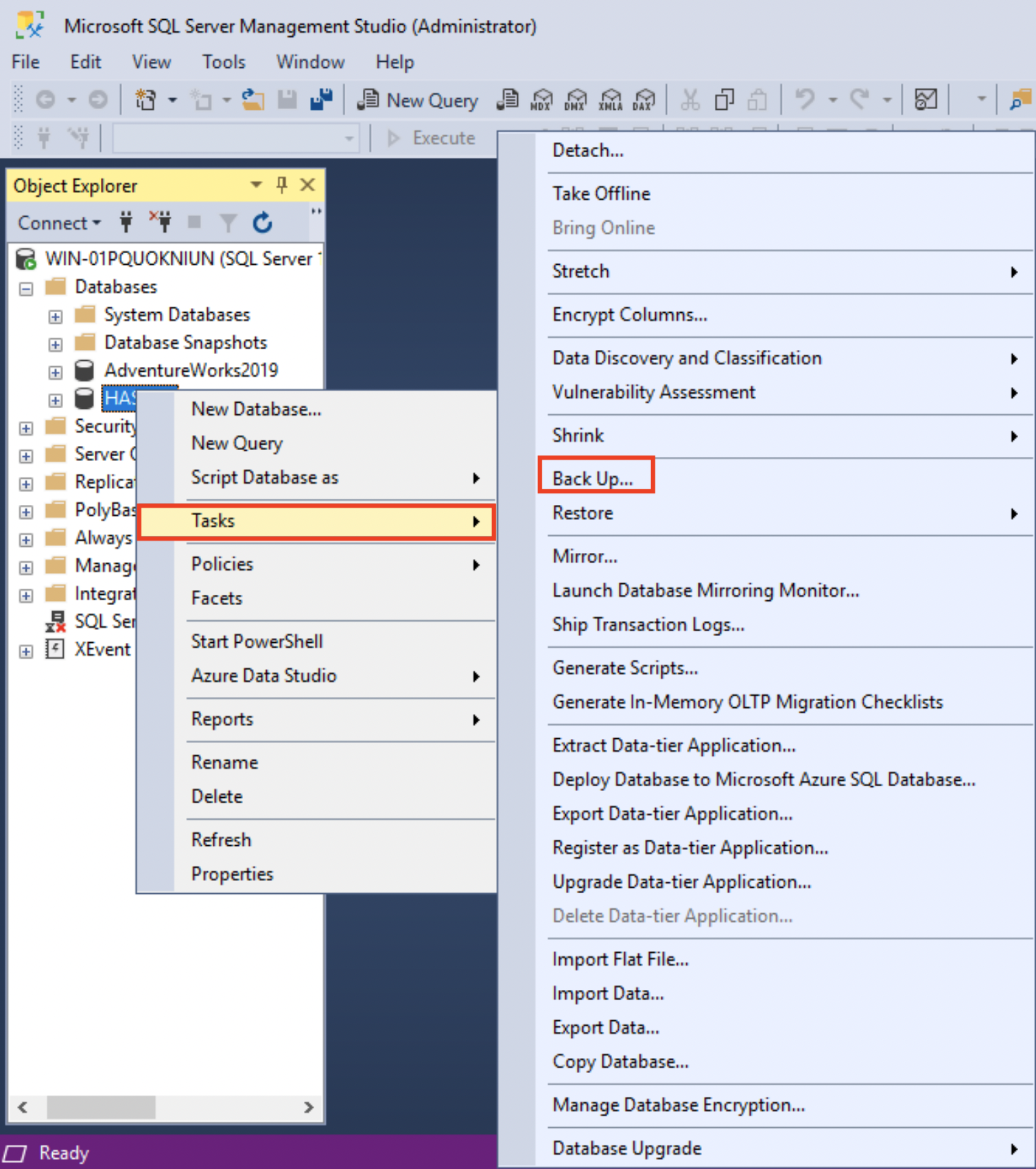 In the Backup type, select Full from the drop-down list.
Perform at least one full backup before performing a differential or transaction log backup.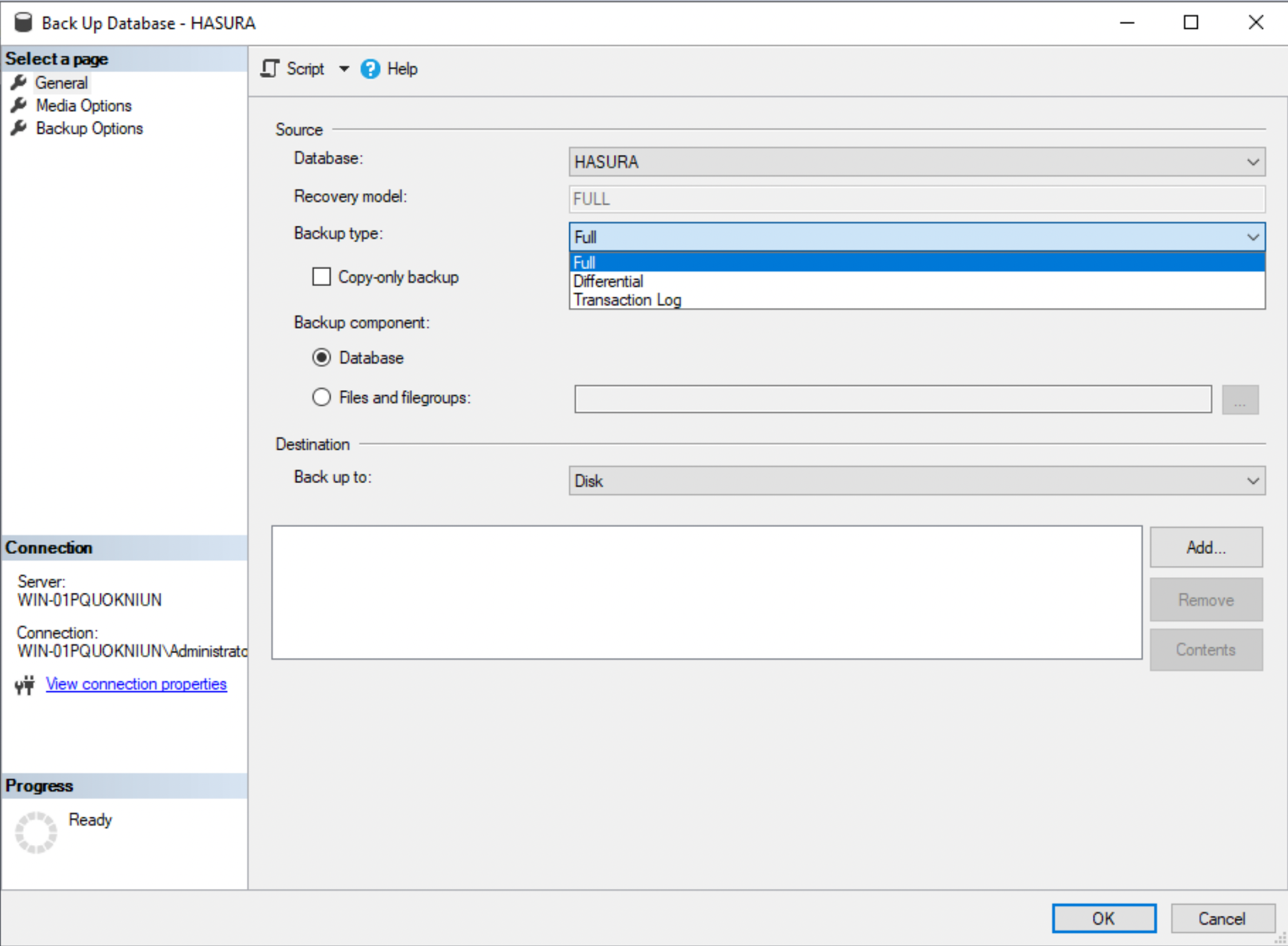 In the Destination section, select Add.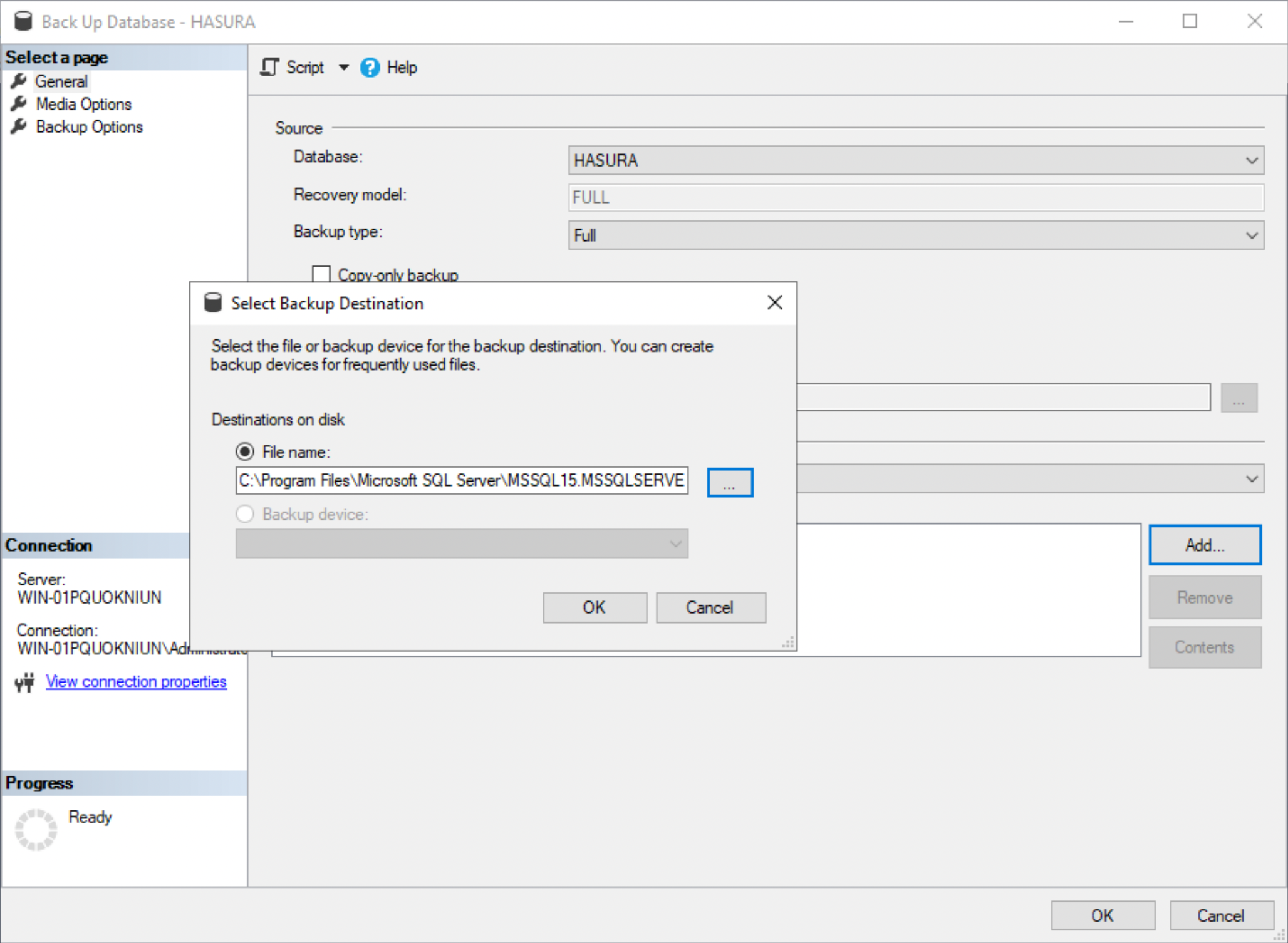 You can accept the default location or select the 3 dots ... to modify the destination. Select OK or Cancel as appropriate.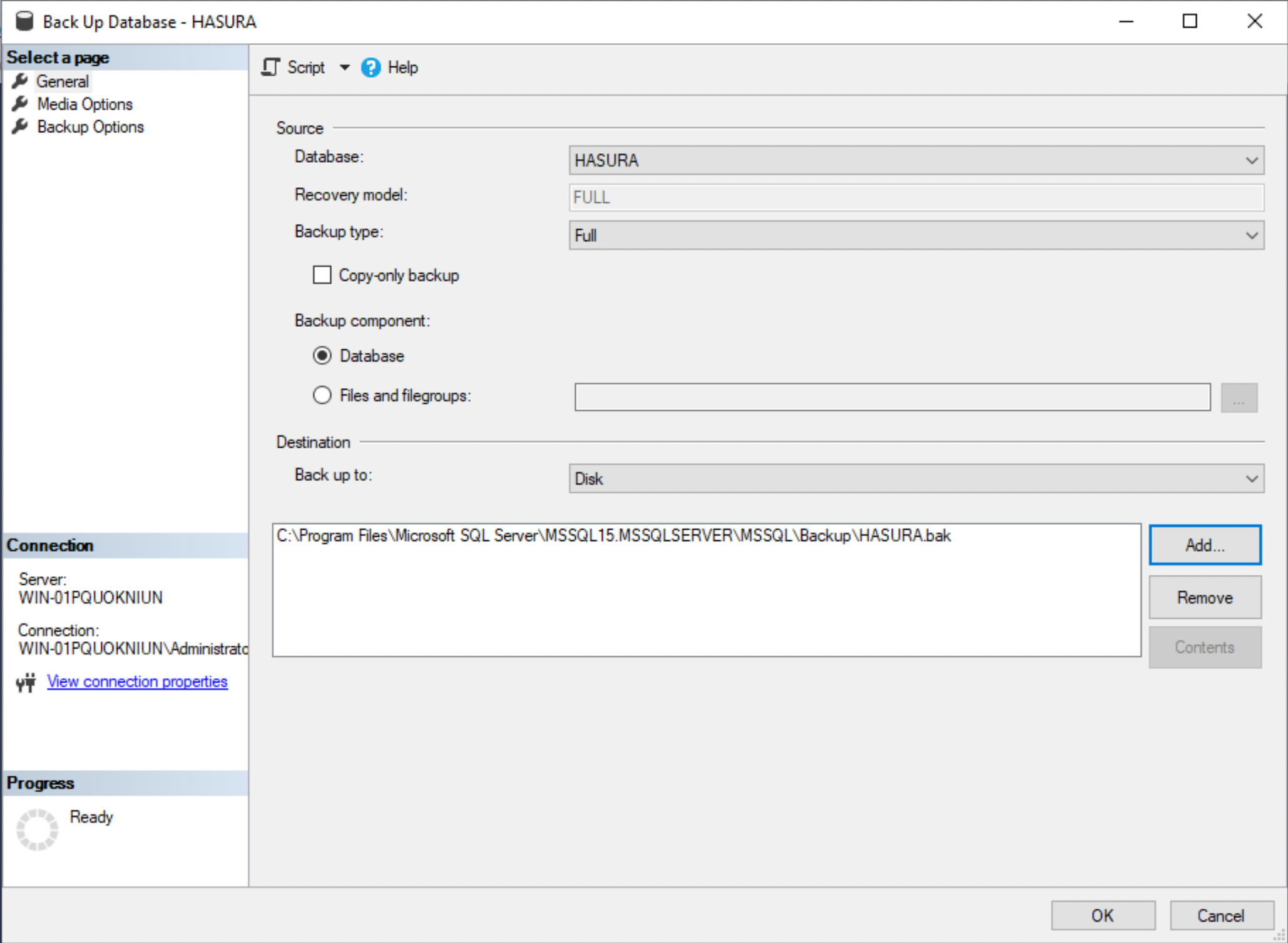 Select OK to initiate the database backup process.
Close the dialog box once the backup is completed.
Did you find this page helpful?
Start with GraphQL on Hasura for Free
Build apps and APIs 10x faster
Built-in authorization and caching
8x more performant than hand-rolled APIs