Database
This page shows how to create and drop a database in MS SQL Server Management Studio (SSMS) using Transact-SQL on a Windows2019 Server.
Prerequisite
MS SQL Server
SQL Server Management Studio
Create a database using T SQL
Syntax
CREATE

 

DATABASE

 database_name

;
Open SSMS and connect to the Database Engine.
Click New Query from the top ribbon bar.
In the Query editor, enter the following command and then press Execute.
GO is not a T-SQL statement. It is a command that indicates the end of a batch of T-SQL statements to Server utilities.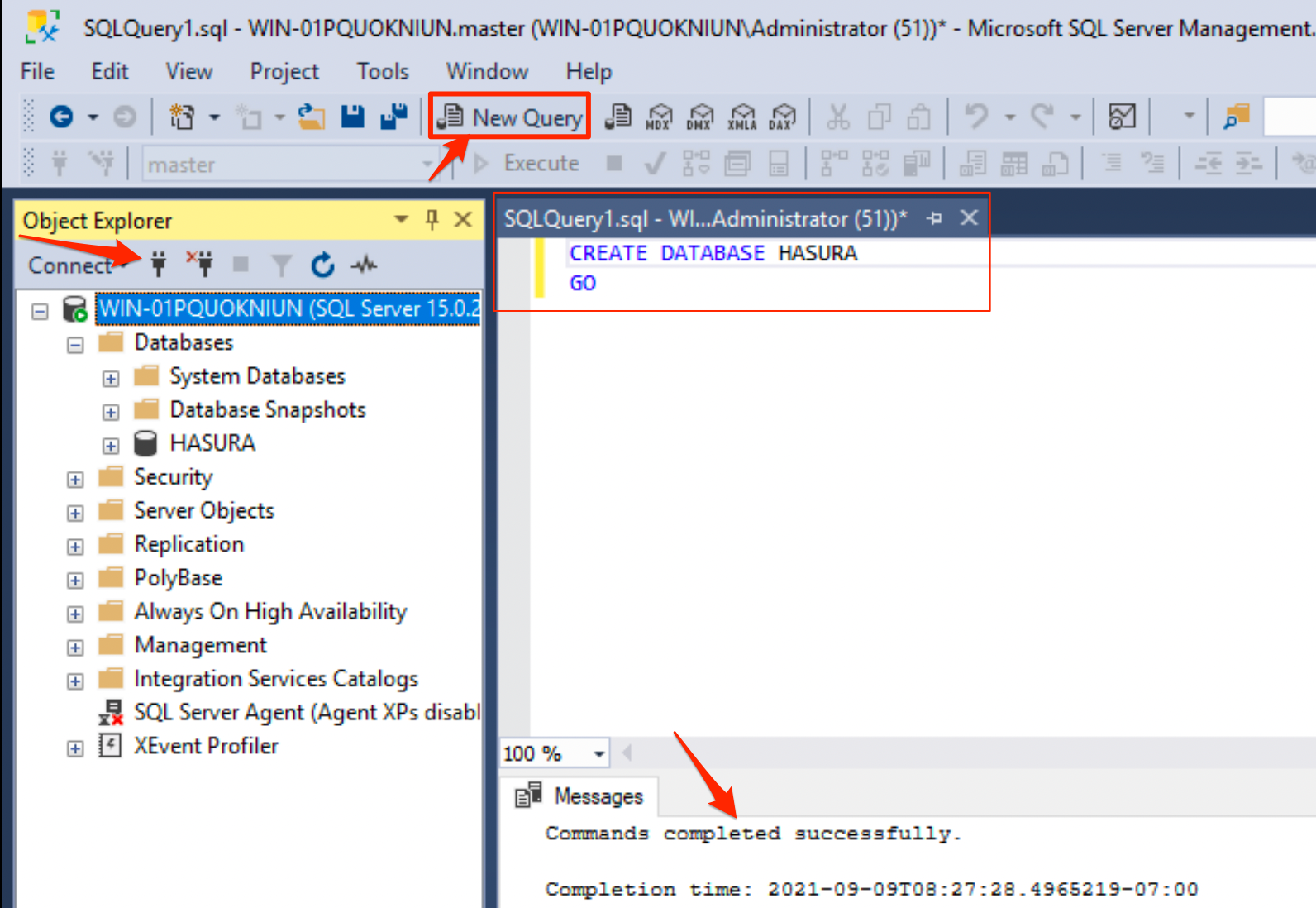 Expand Databases in the Object Explorer on the left, the database HASURA is displayed.
Note: If the new database is not displayed automatically, click the Refresh icon in the Object Explorer.
Drop a Database
To drop a database from a schema or from an instance of SQL Server, run the following command:
DROP

 

DATABASE

 database_name

;
When you drop a database, the database is removed from the SQL Server instance.
You cannot remove System databases.
To drop multiple databases, you can provide a comma-separated list of database names.
Did you find this page helpful?
Start with GraphQL on Hasura for Free
Build apps and APIs 10x faster
Built-in authorization and caching
8x more performant than hand-rolled APIs